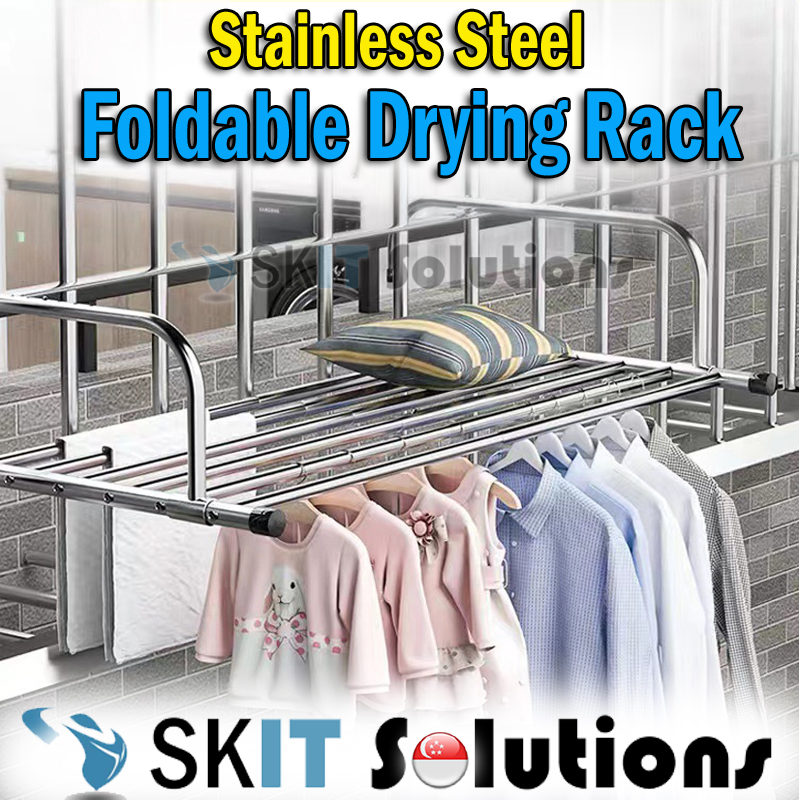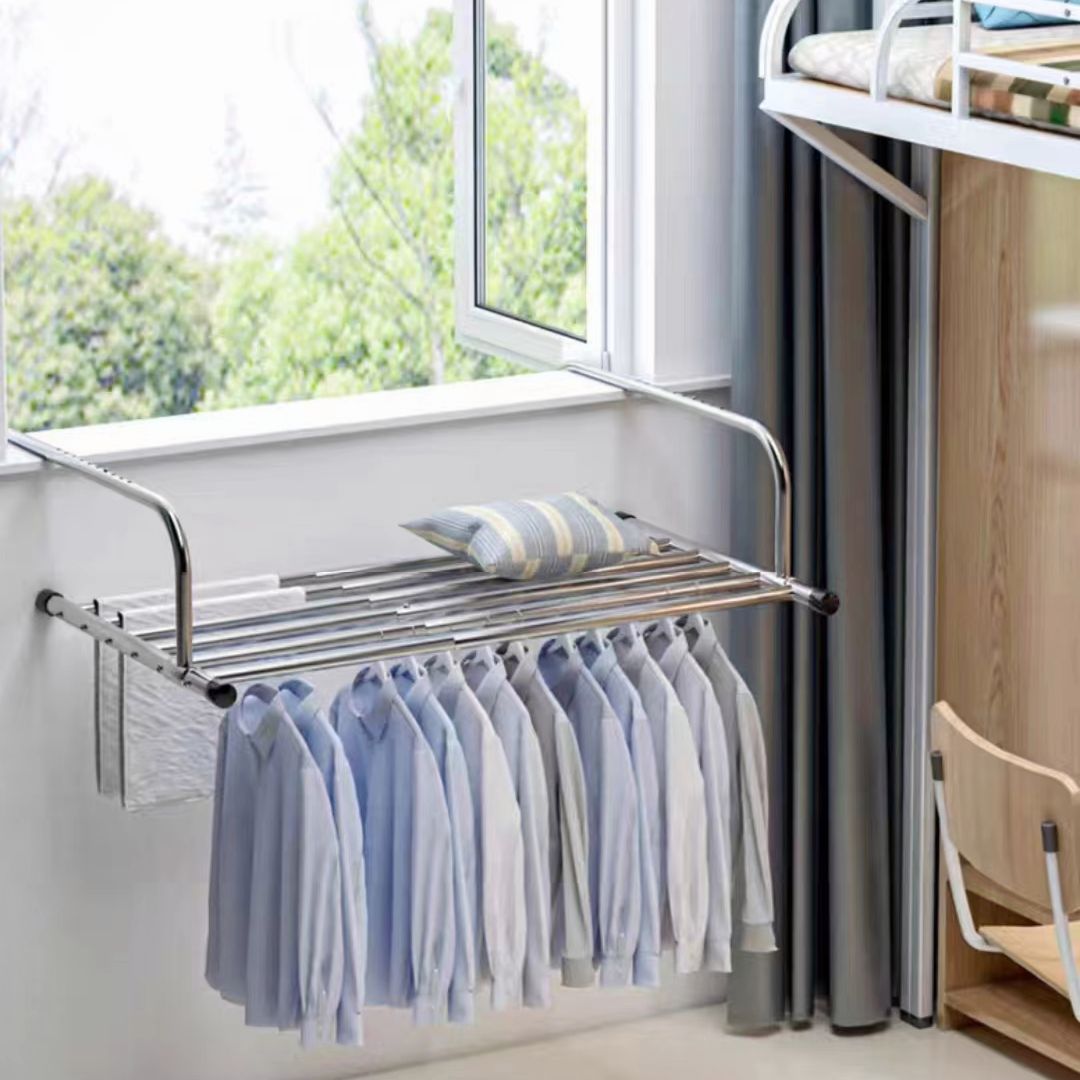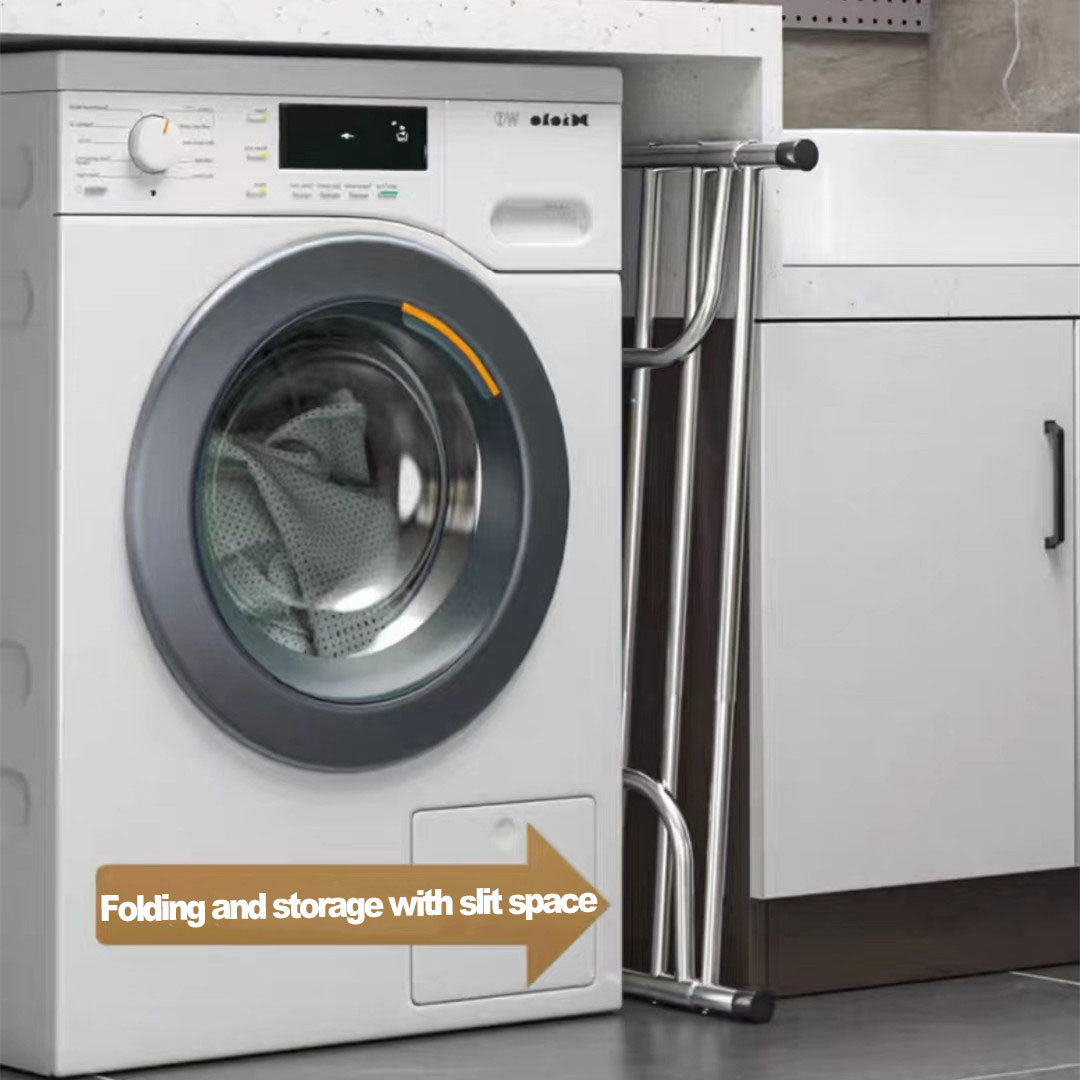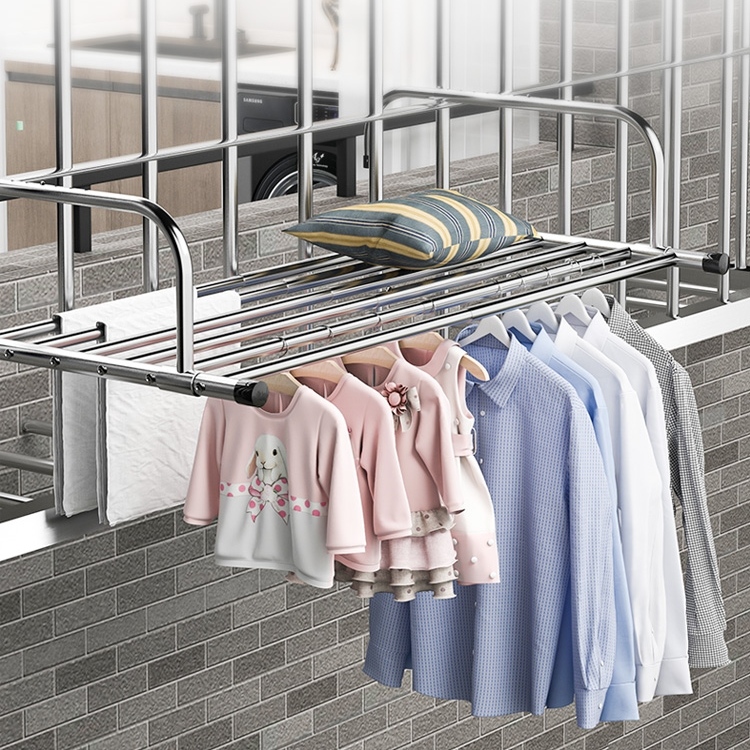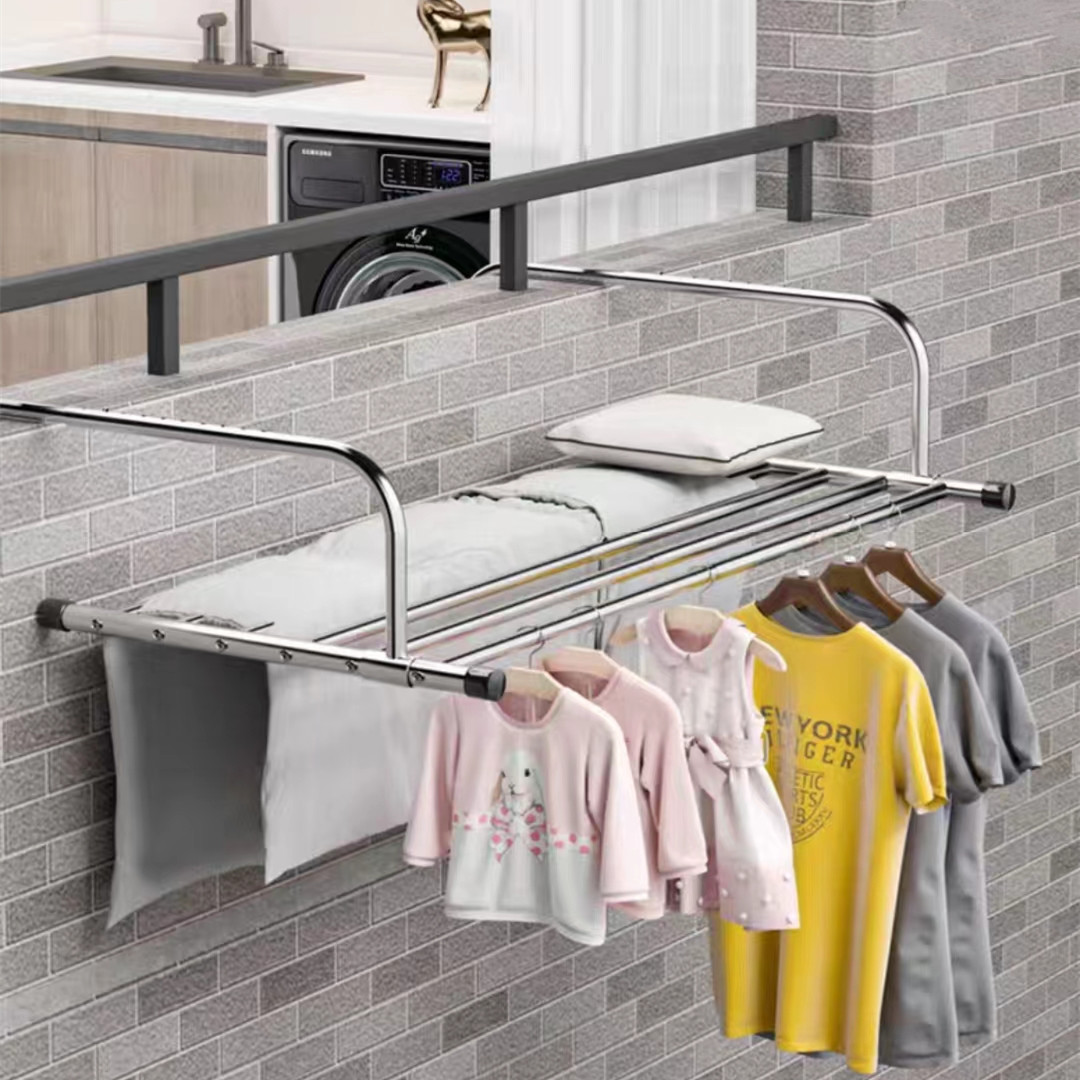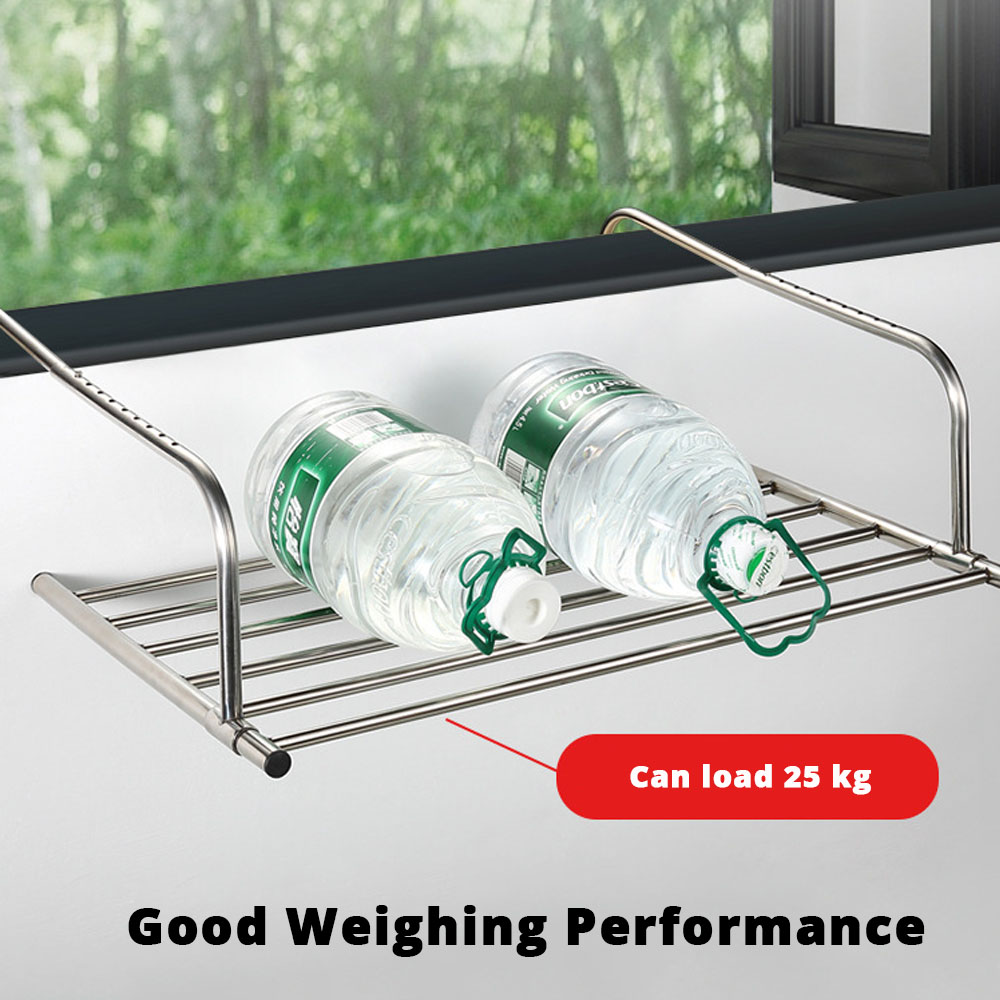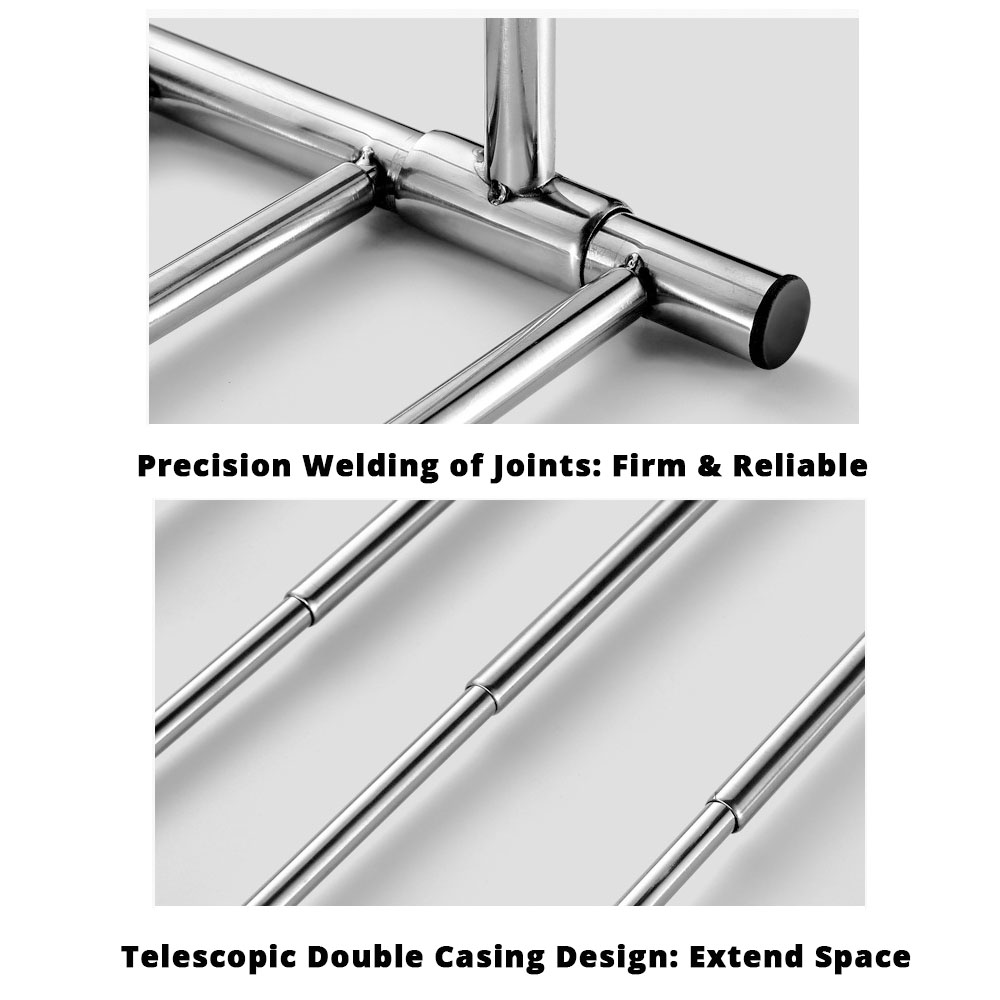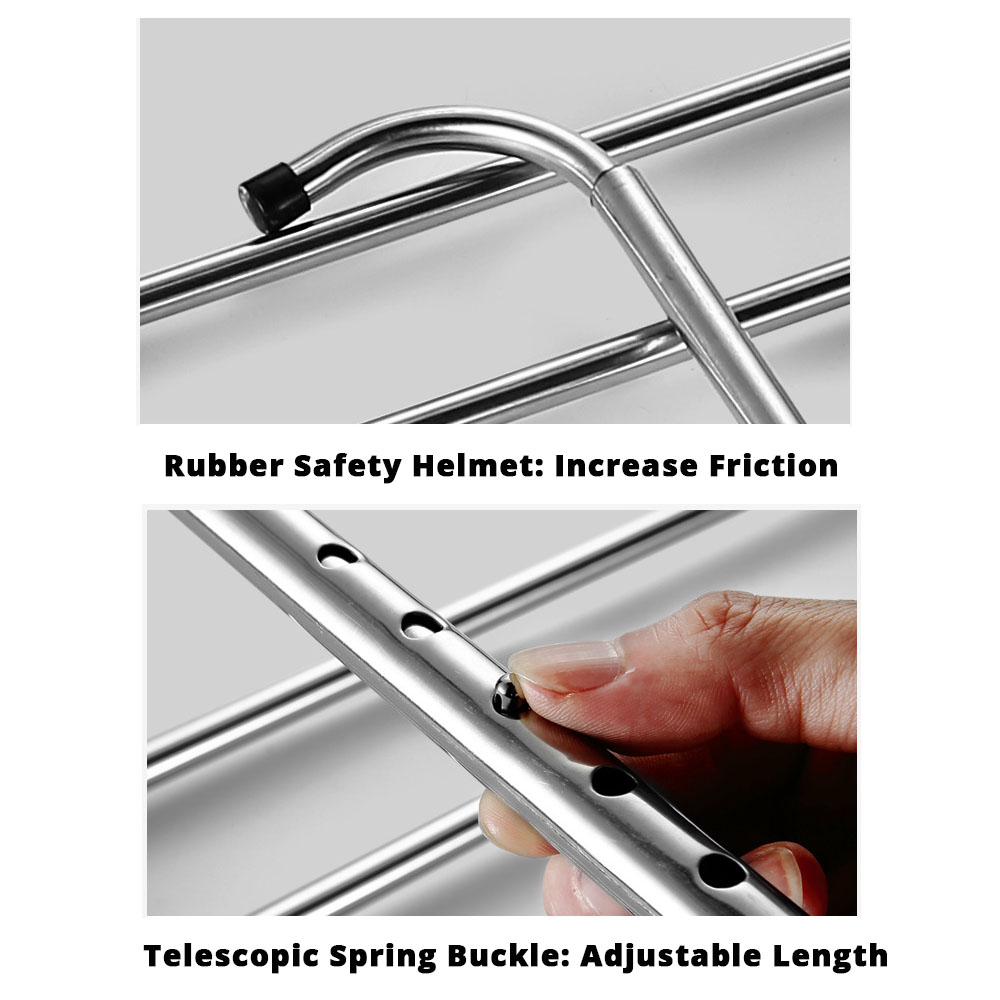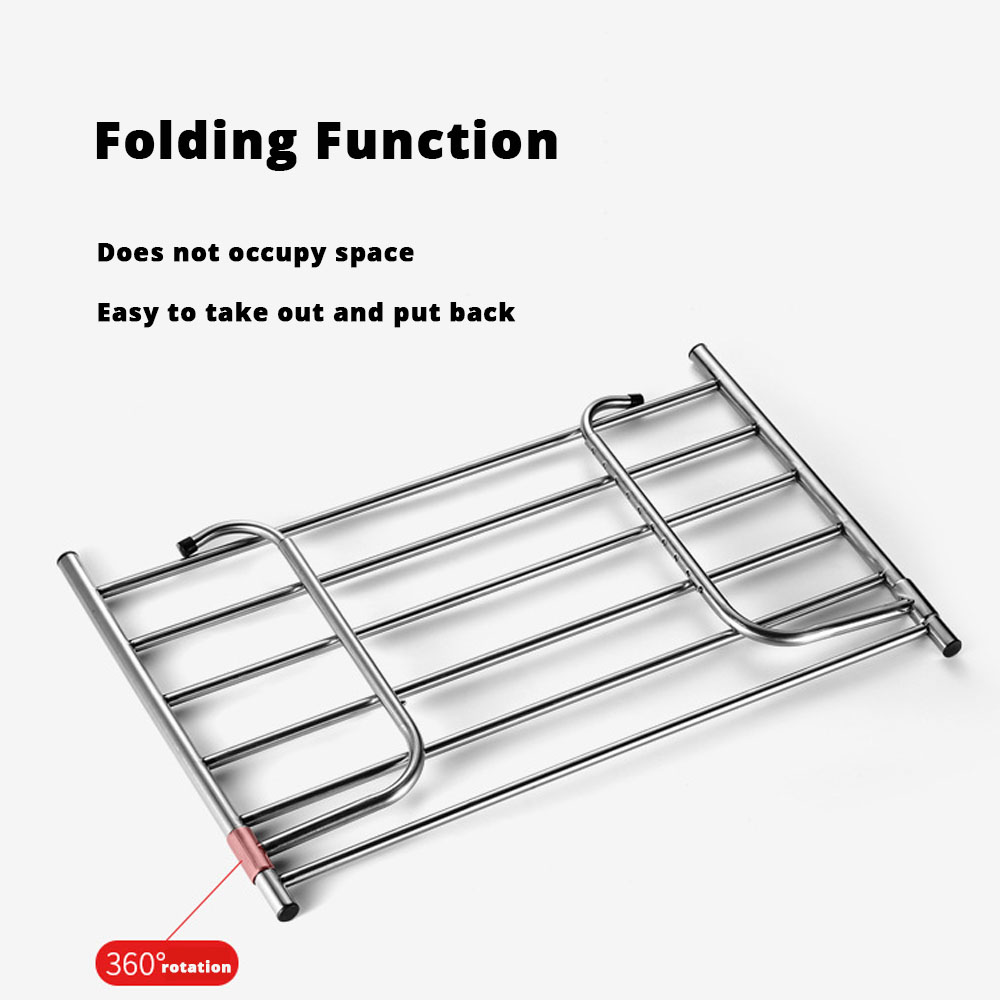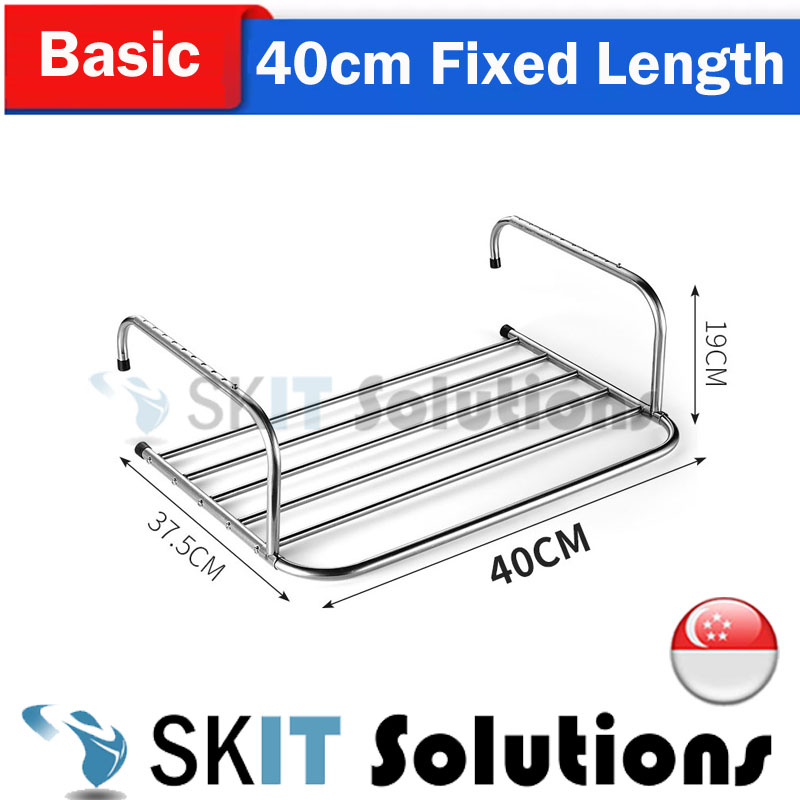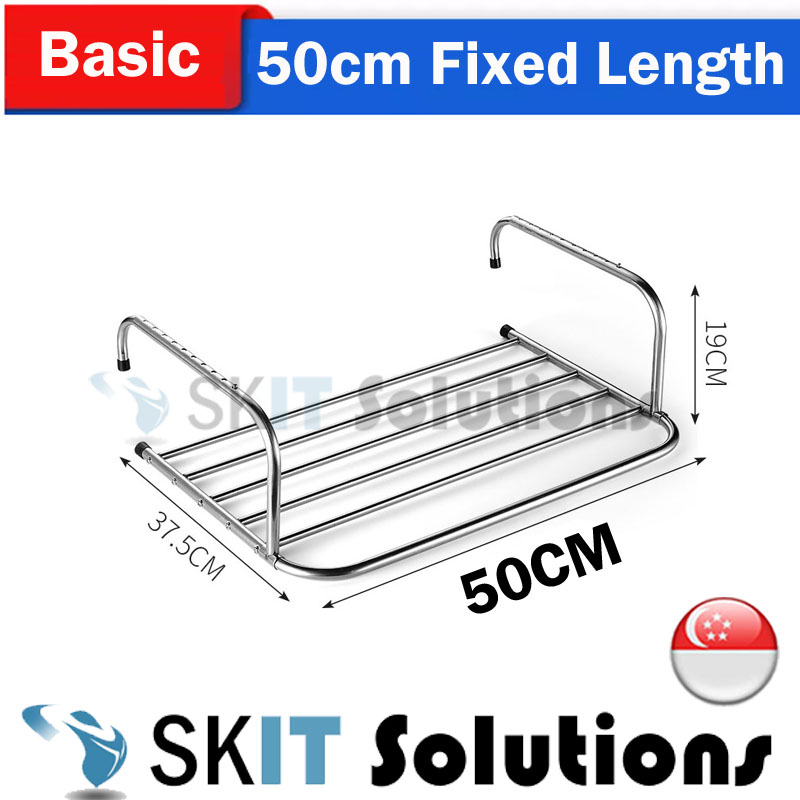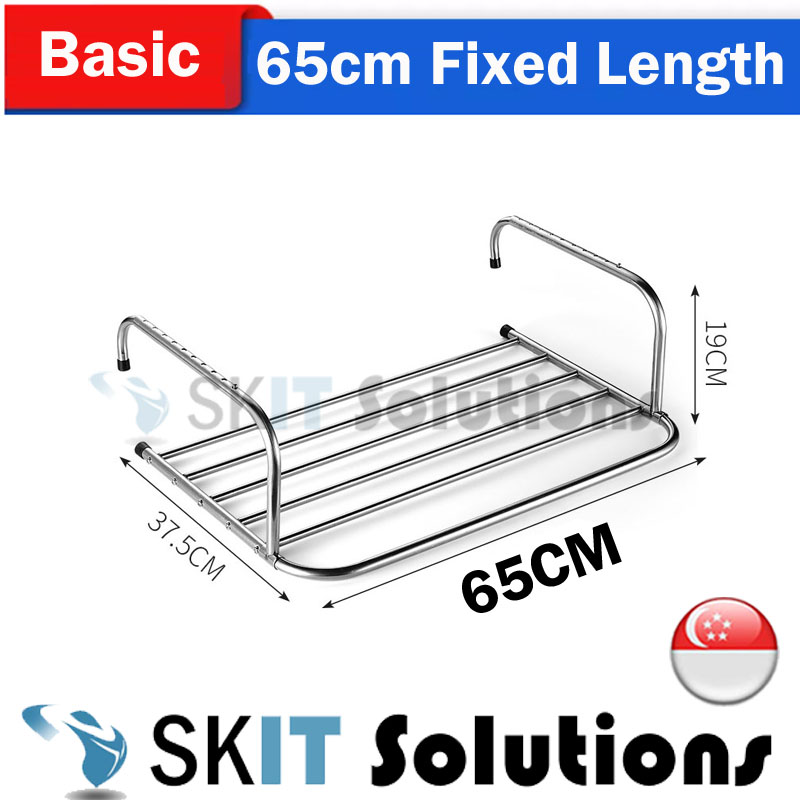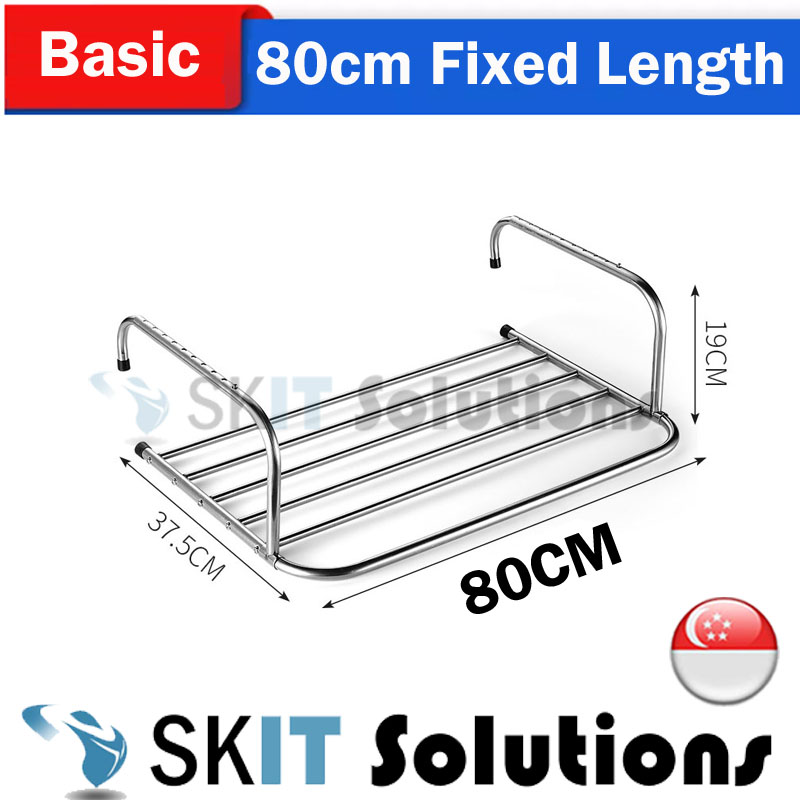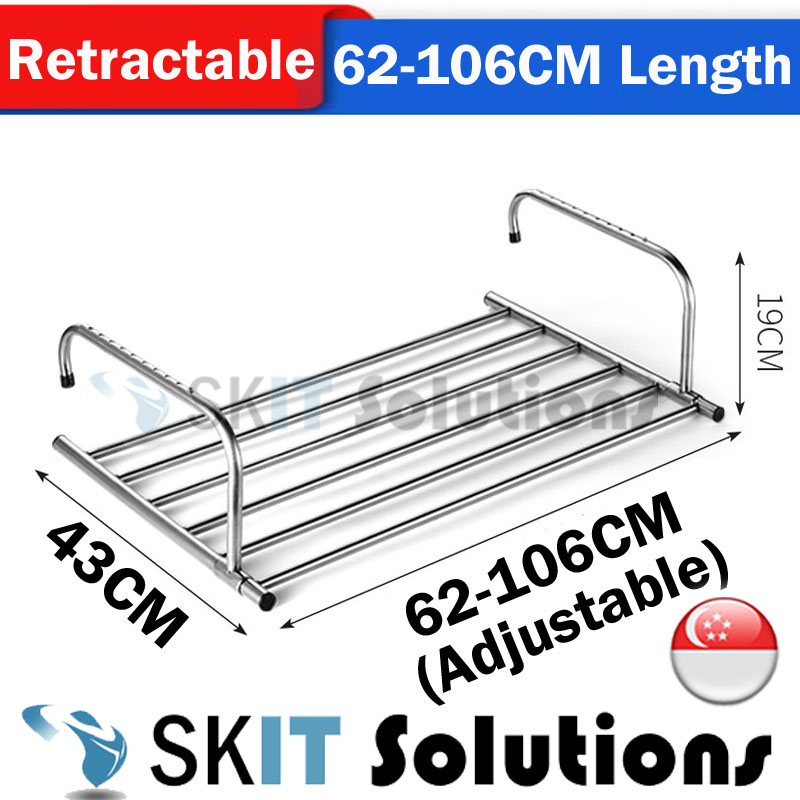 The whole body is made of stainless steel, will not rust, very durable, anti-wind and rain erosion, widened and thickened, hanging installation, stable and durable when hanging clothes, reasonable spacing, high utilization rate, can adapt to various railings and windows

Foldable, does not take up space, easy to take, can be rotated 360 degrees when not in use, can be folded and hung on windows, guardrails, etc., suitable for placing in narrow gaps or under the bed, saving space

This outdoor drying rack is not only durable and resilient, but also versatile and resourceful. It can dry clothes, shoes, socks, towels, window sills, corridors, radiators, anti-theft nets, guardrails and more. The functionality of the over door drying rack makes it ideal for small spaces, making it a space-saving and functional addition to your laundry room.

This outdoor drying rack has adjustable armrests, which can adapt to walls of different thicknesses, ensuring ease of use and maximum adaptability, this feature makes it ideal for those who need a drying rack that can be customized according to their own space.

a) Basic Design: The length of the drying rack is fixed.

Available Sizes for Basic Design: Basic/40cm (40 x 37.5 x 19cm), Basic/50cm (50 x 37.5 x 19cm), Basic/65cm (65 x 37.5 x 19cm),

Basic/80cm (80 x 37.5 x 19cm)

b) Retractable Design: The length of the drying rack can be adjusted according to your needs, and the design can be adjusted freely.

Available Sizes for Retractable Design: Retractable/62-106cm (Retractable/68-120cm, Length: 62-106cm, Width:43cm, Height:19cm)

Package Content: 1 x Foldable Drying Rack

Notes: 1. Please allow 1-2cm differences due to manual measurement, thank you for your understanding! 2. Due to the difference between different monitors, please understand that the picture may not reflect the actual color of the item.