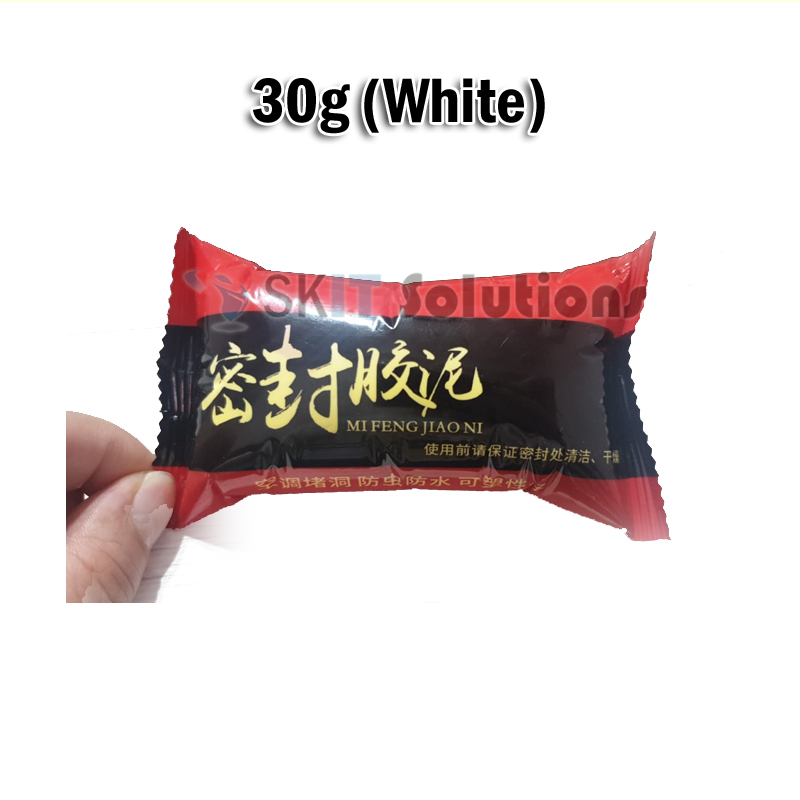 High strength adhesive ----- the strongest adhesive material applicable to any type of surface, such as concrete, wood, metal, vinyl, etc.
Industrial grade material --- very high elasticity. Environmentally friendly, non-toxic and non corrosive, ensuring long service life. Premixed cement with independent cooling function. The object will be fixed automatically after 10 minutes of air drying.

High plasticity ---- super soft deformation. Easy remodeling depends on the thickness of the wall and the size of the gap, which is completely suitable for air conditioning holes, mouse holes, sockets, etc.

Multi purpose ------ It can be used for filling cracks/holes in families, such as filling pipe wall grooves, filling air conditioning pipe wall gaps, and filling water pipe butt joints.

Repair of water leaks - the ideal solution for filling pipe holes/cracks. Prevent any type of water leakage, such as indoor rain protection.

Package includes: Waterproof Sealant Mastic (Bundle of 2 or Bundle of 4) (Note: The packaging design may vary from batch to batch. The content are the same. Thus, pls don't worry.)

Notes: 1. Please allow 1-2cm differences due to manual measurement, thank you for your understanding! 2. Due to the difference between different monitors, please understand that the picture may not reflect the actual color of the item.