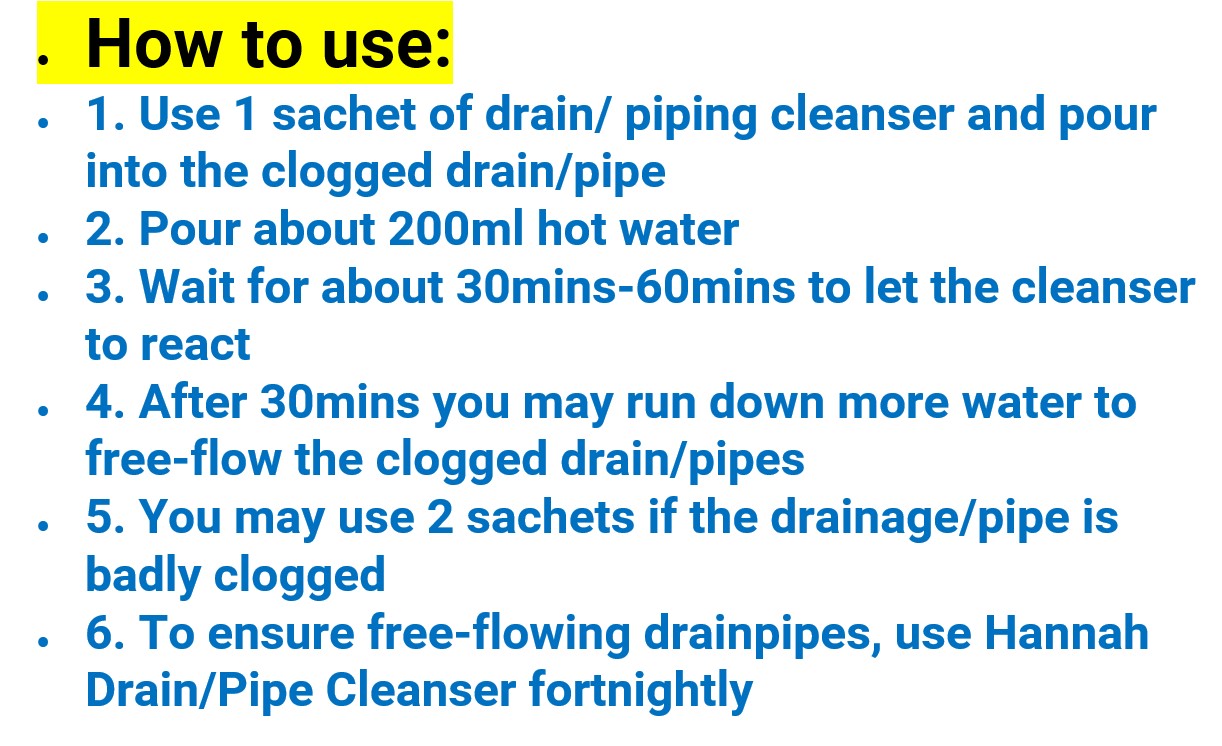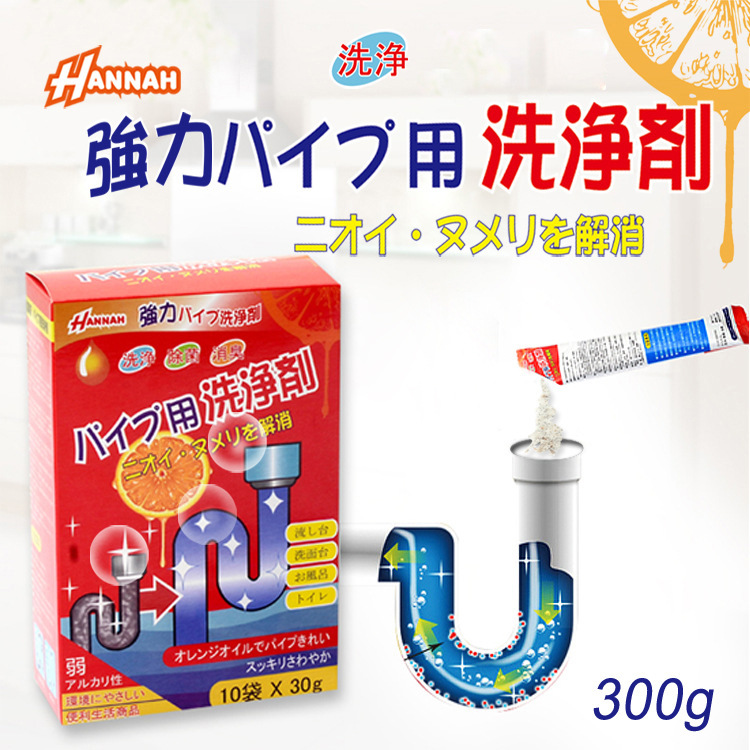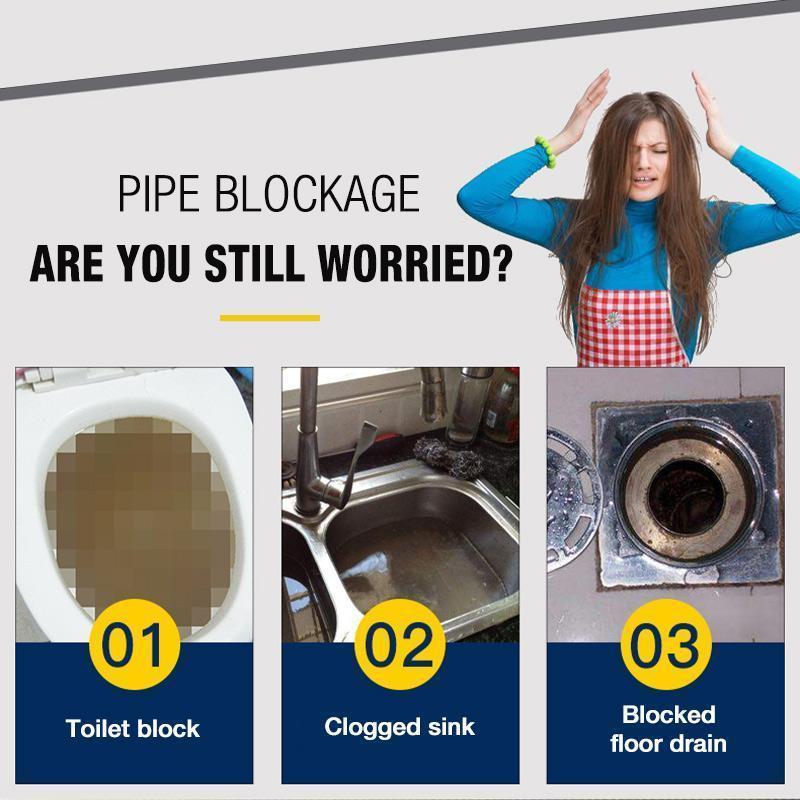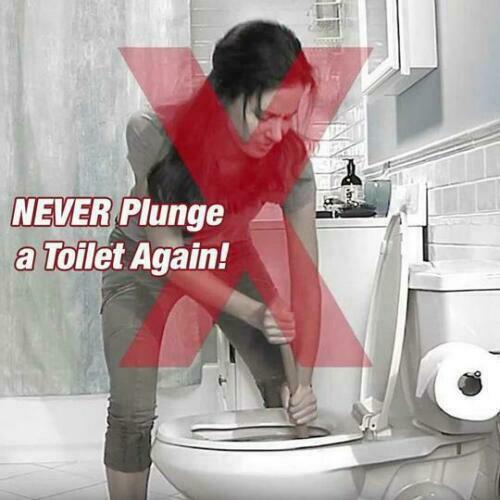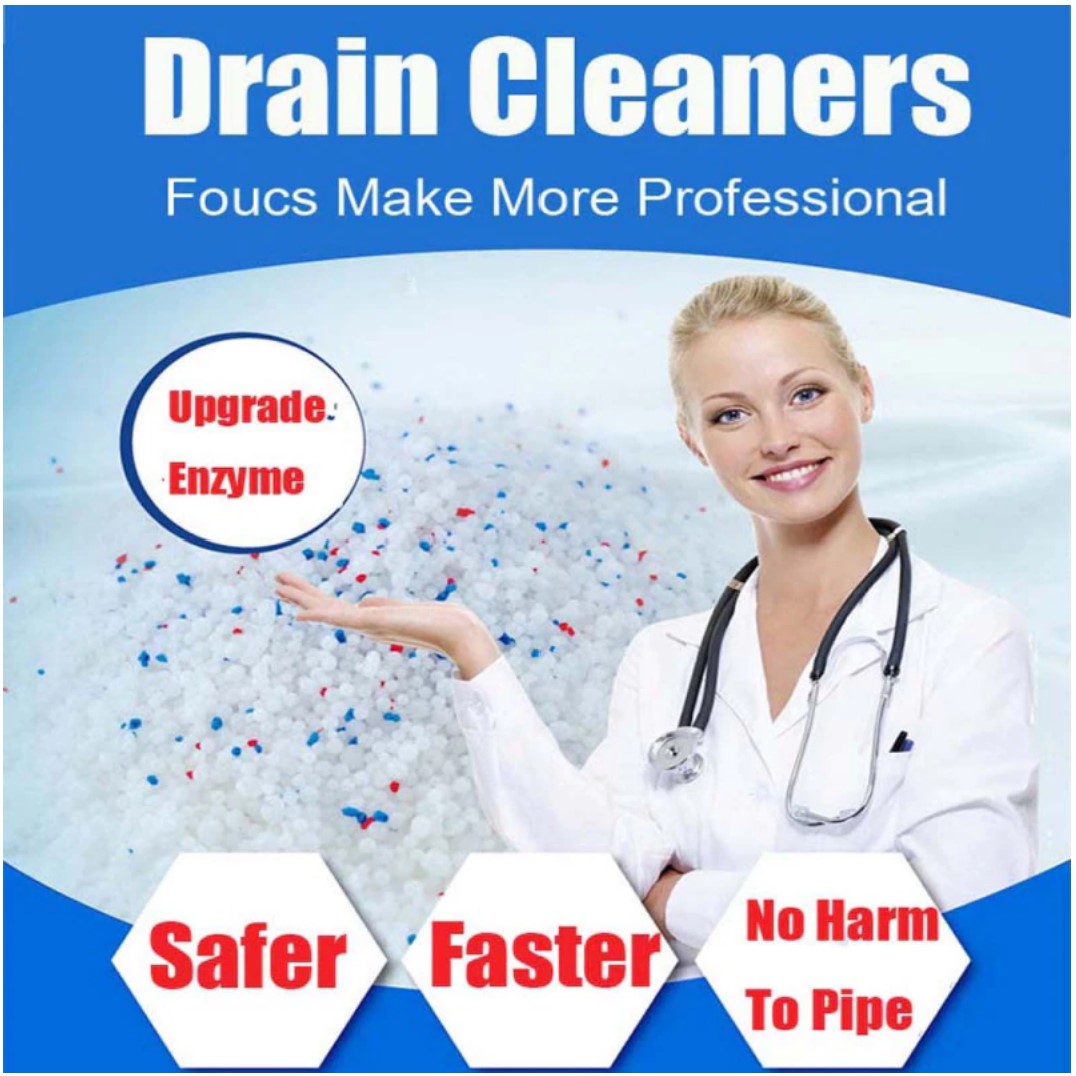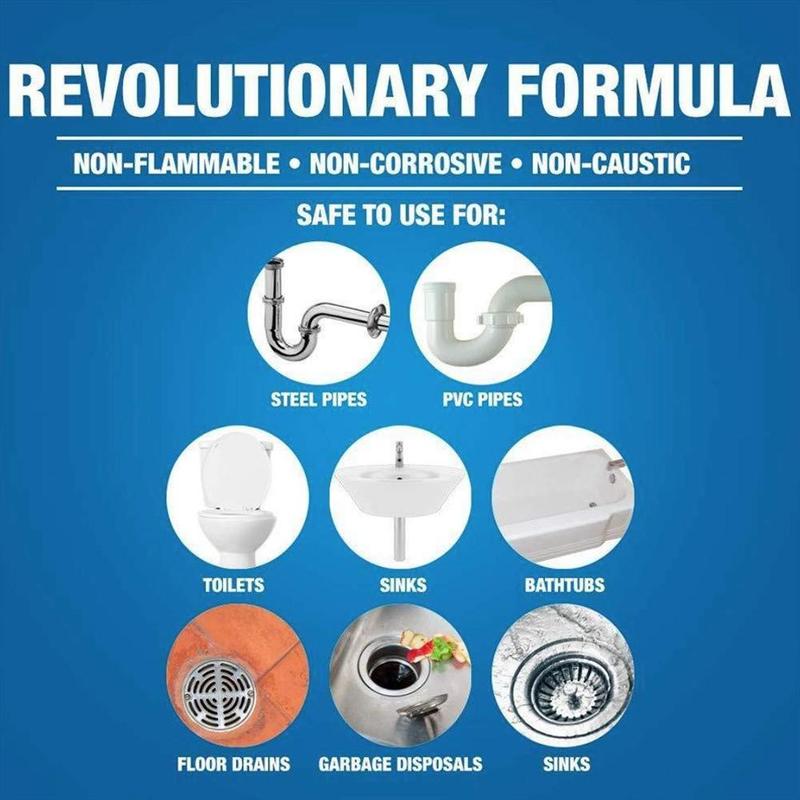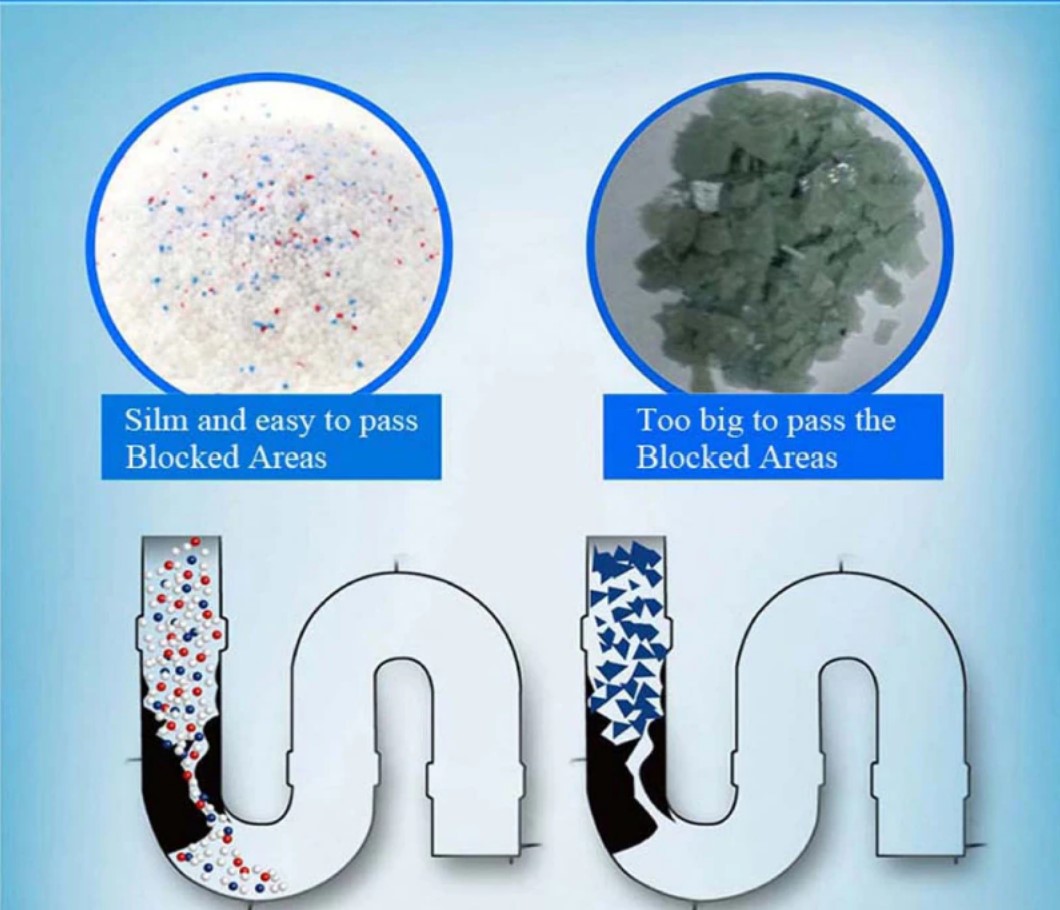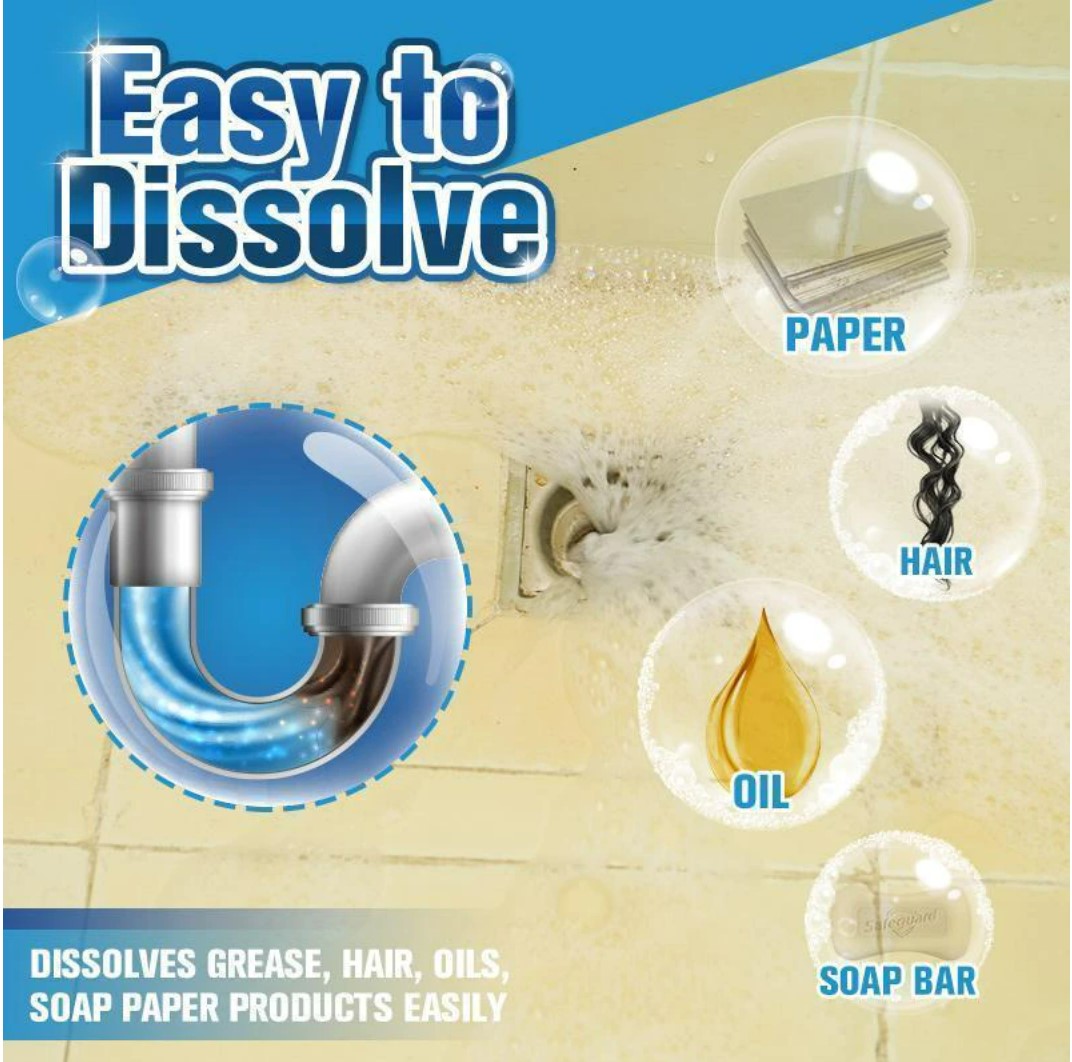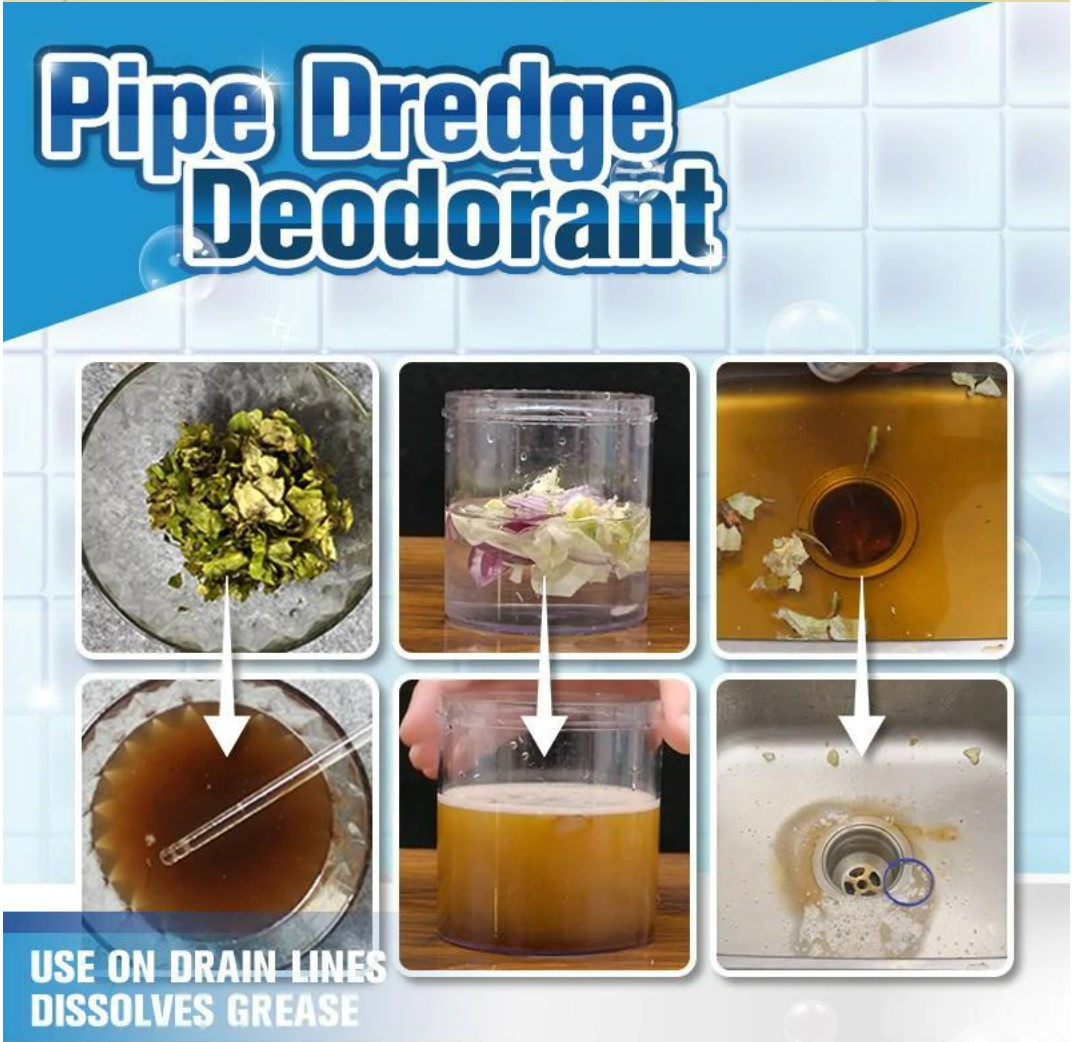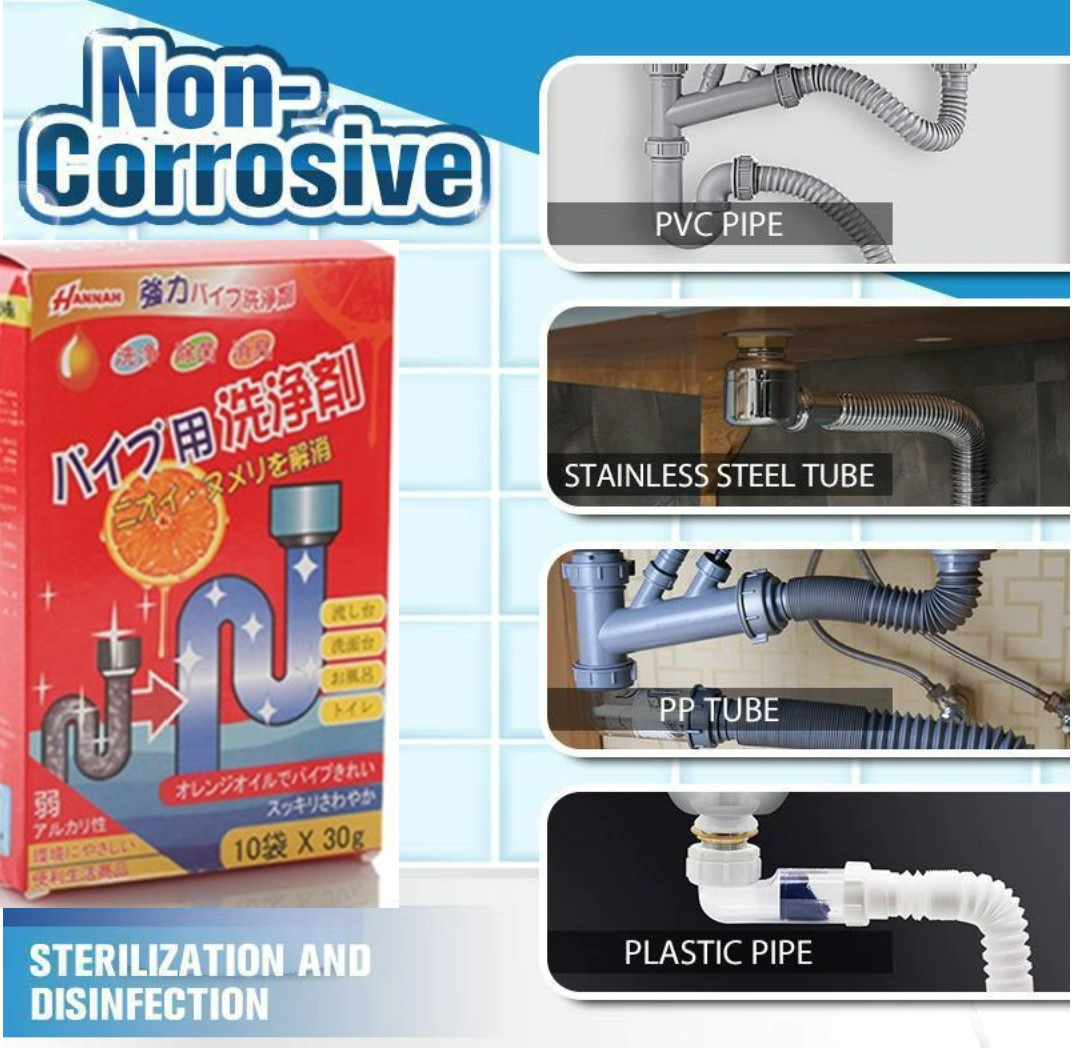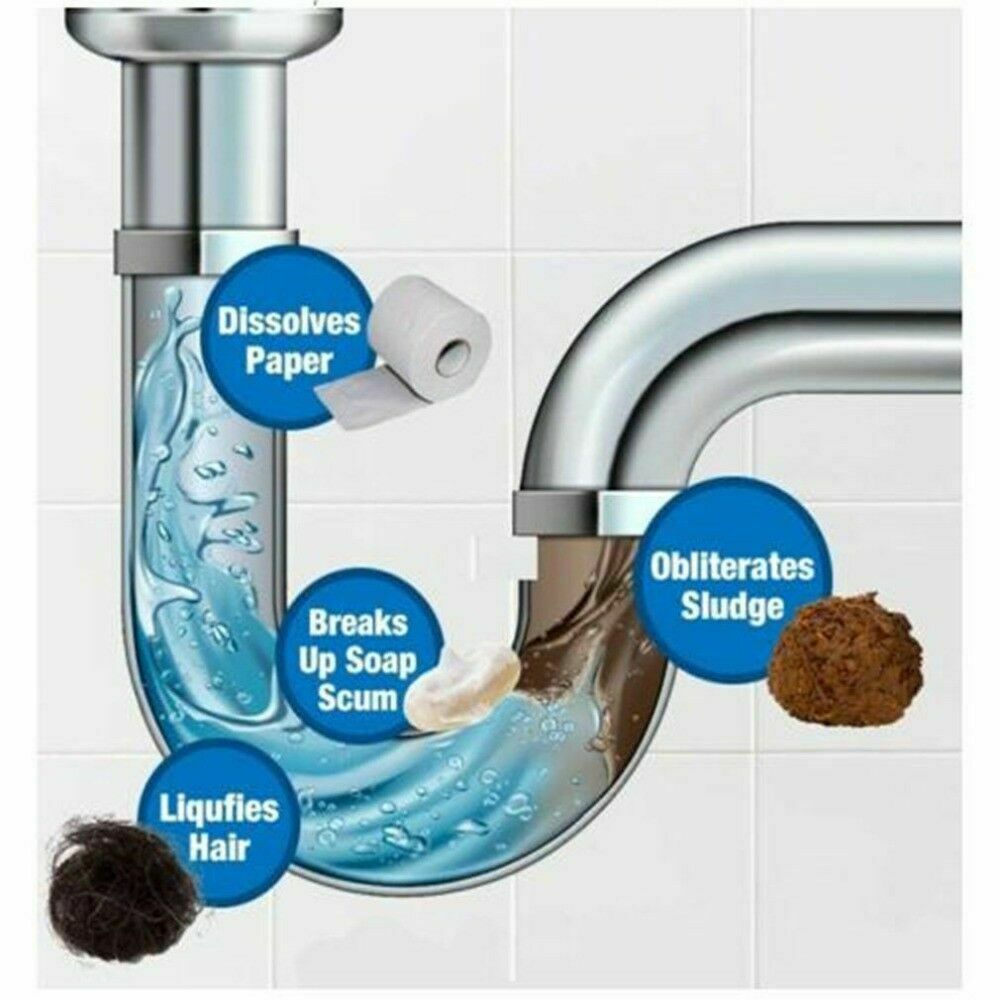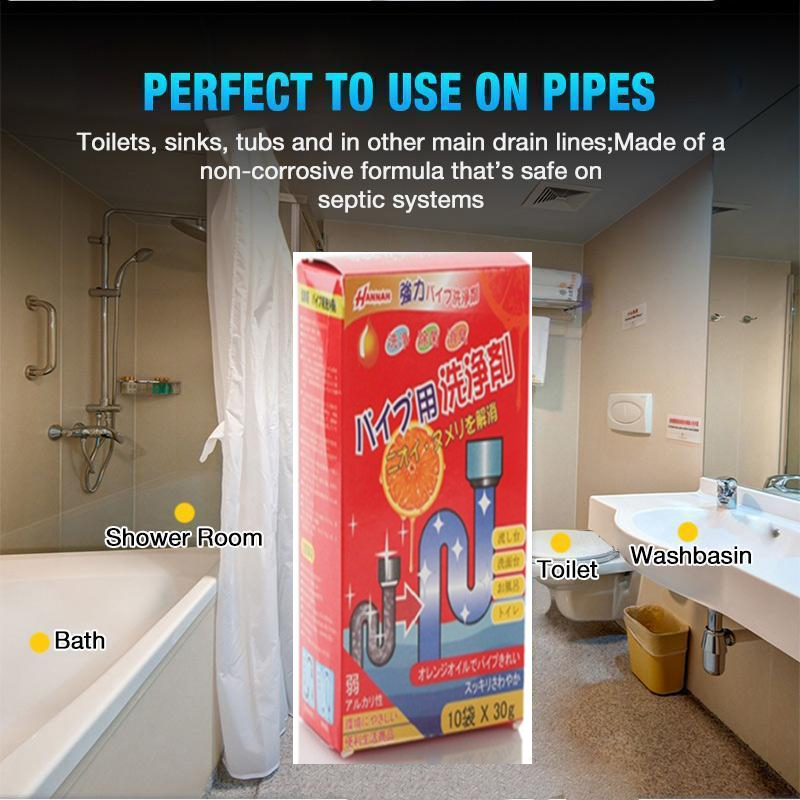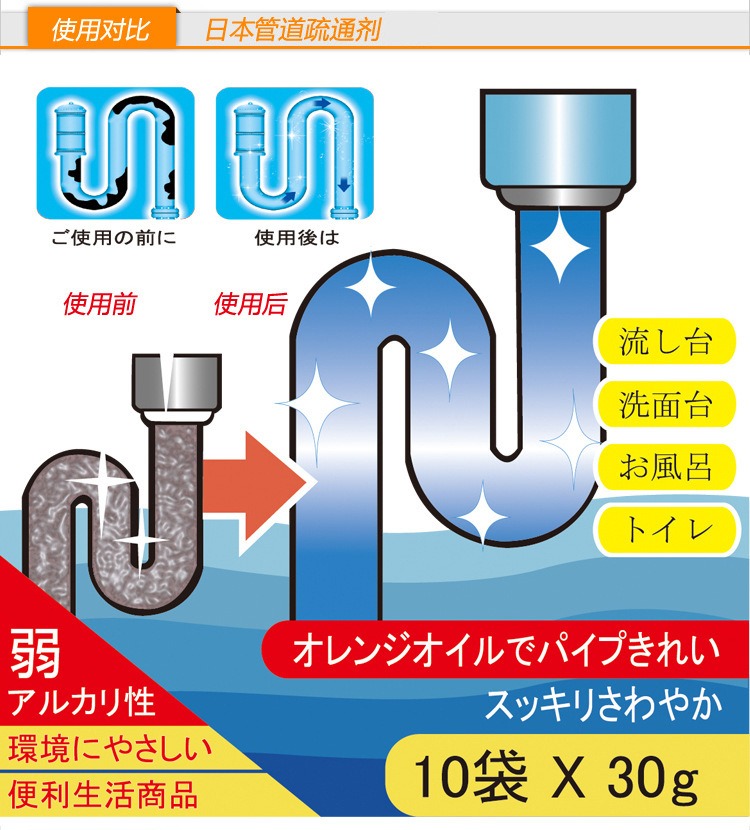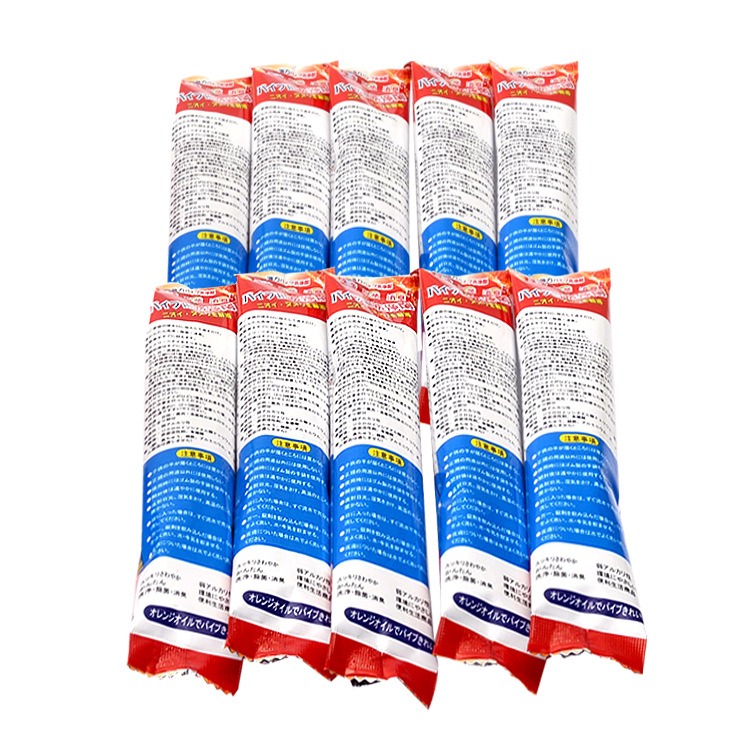 Drain/ piping cleanser can effectively penetrates and cleans up the clogged basin, bathtubs, kitchen sinks and shower area were waste water flows- Best for hair/organic debris that are typically what clogs the sink and tub drains.

Formula by Japan and Produced in China

What is in the box : 10 packets x 30grams (1 box consist of 10 packets).

1. Use 1 packet of drain /piping cleanser and pour into the clogged drain/pipe

2. Pour about 200ml hot water

3. Wait for about 30mins-60mins to let the cleanser to react

4. After 30mins you may run down more water to free-flow the clogged drain/pipes

5. You may use 2 sachets if the drainage/pipe is badly clogged

6. To ensure free-flowing drainpipes, use Hannah Drain/Pipe Cleanser fortnightly.