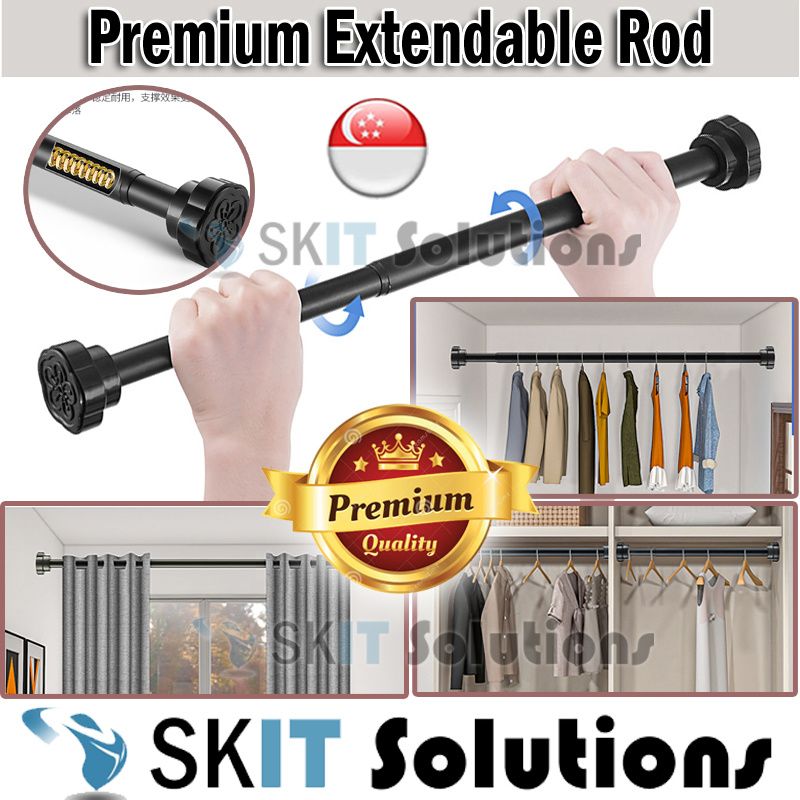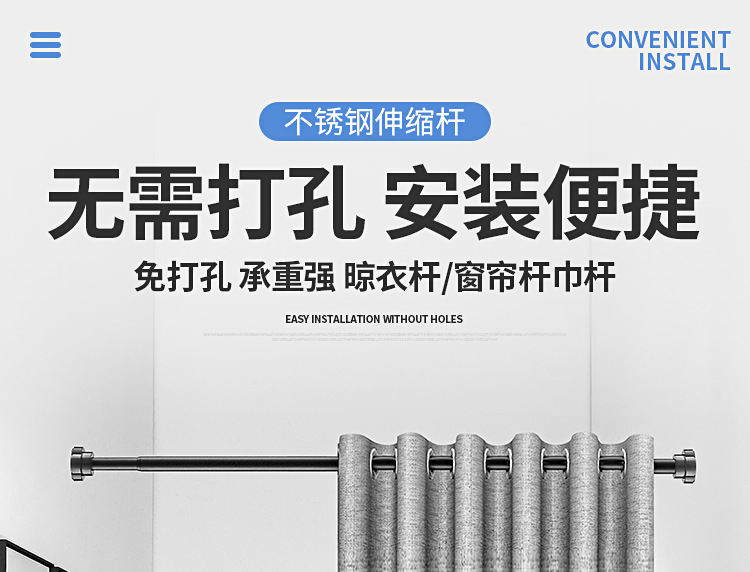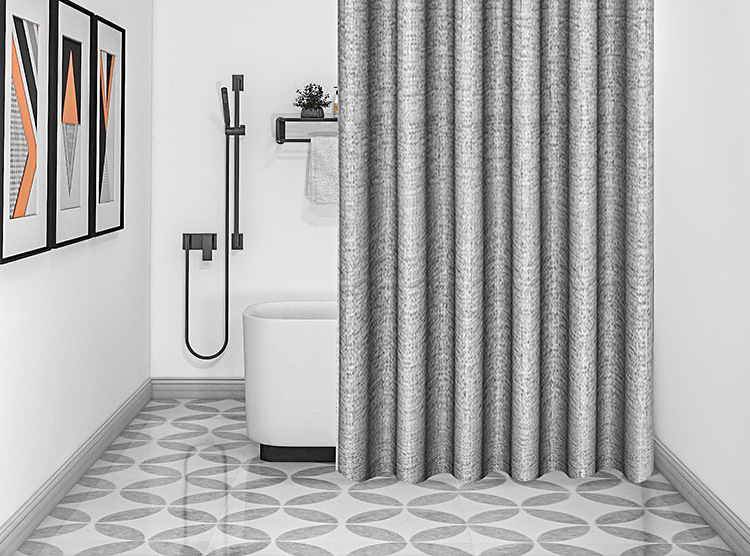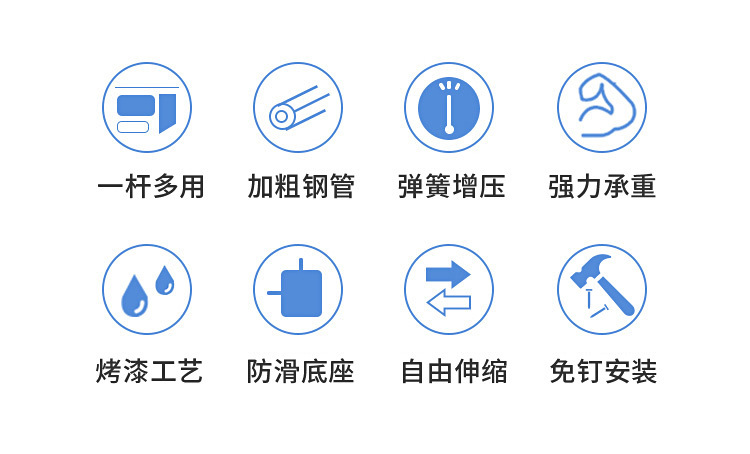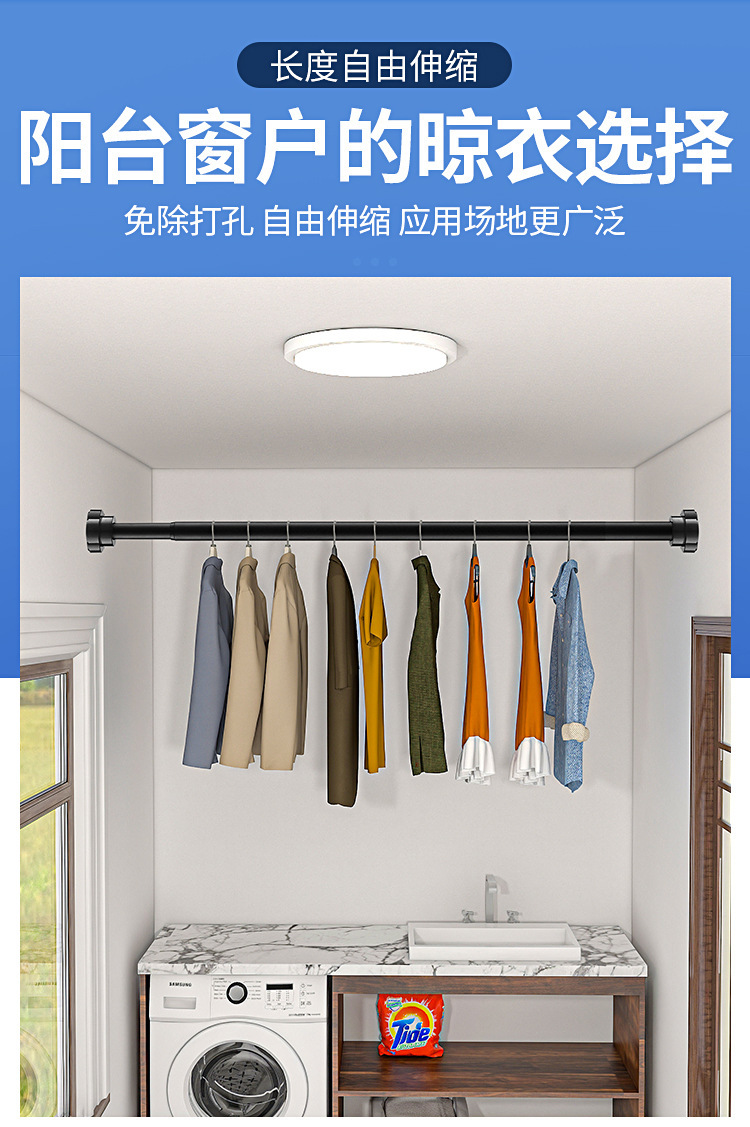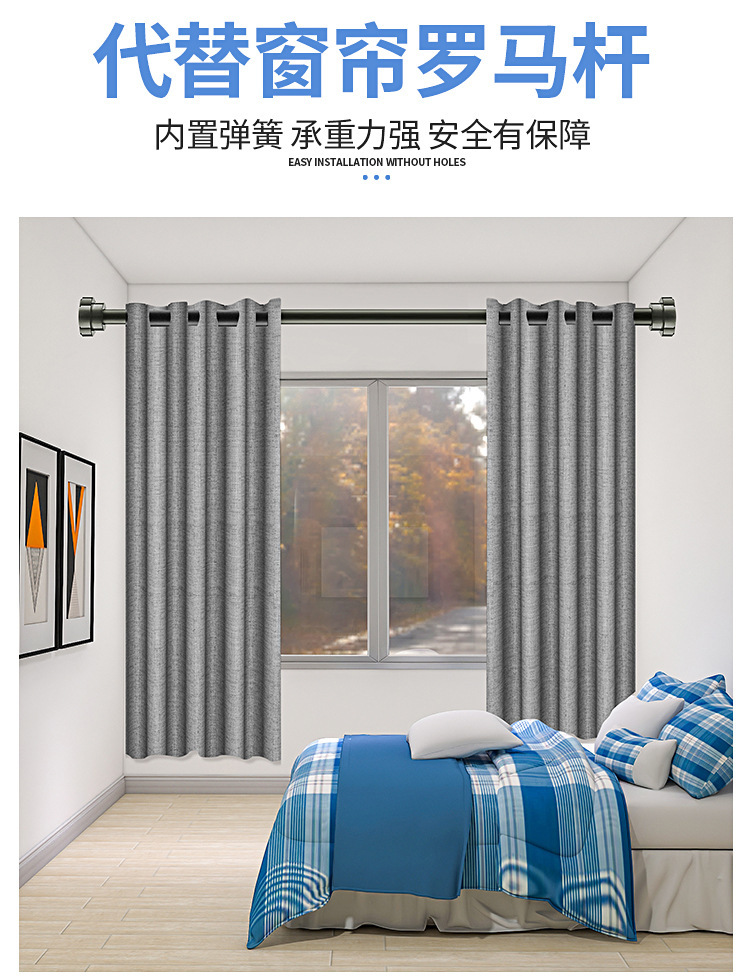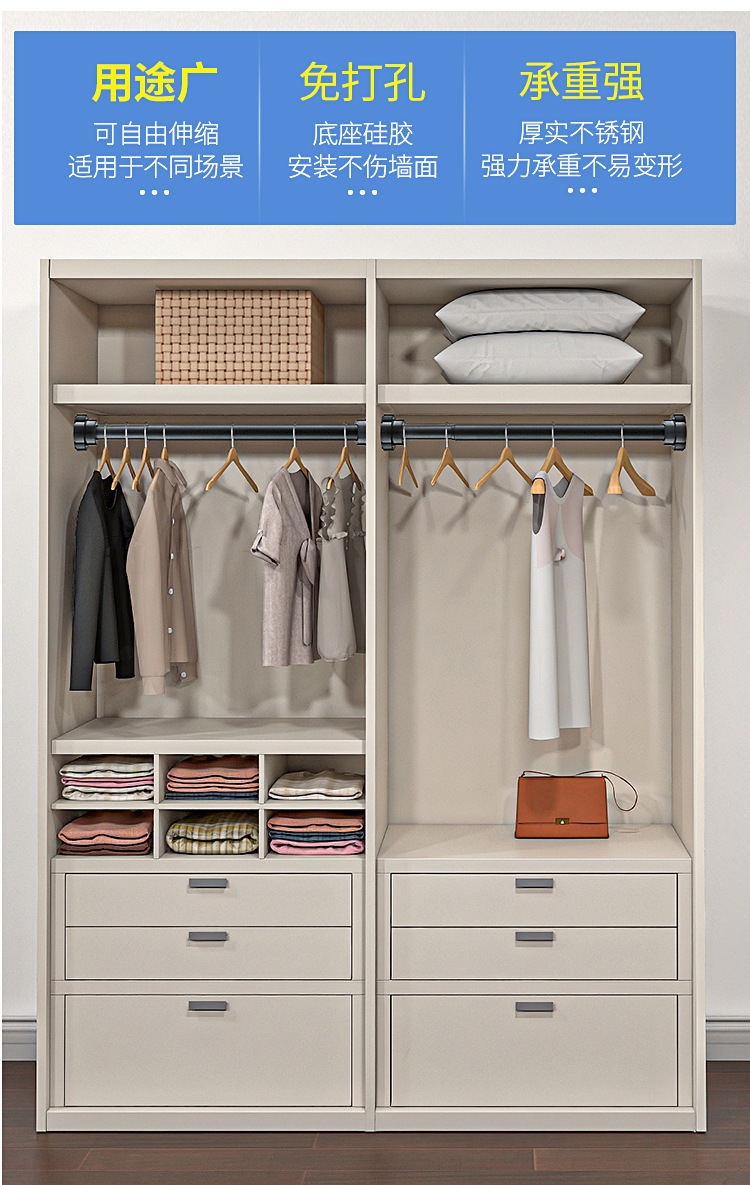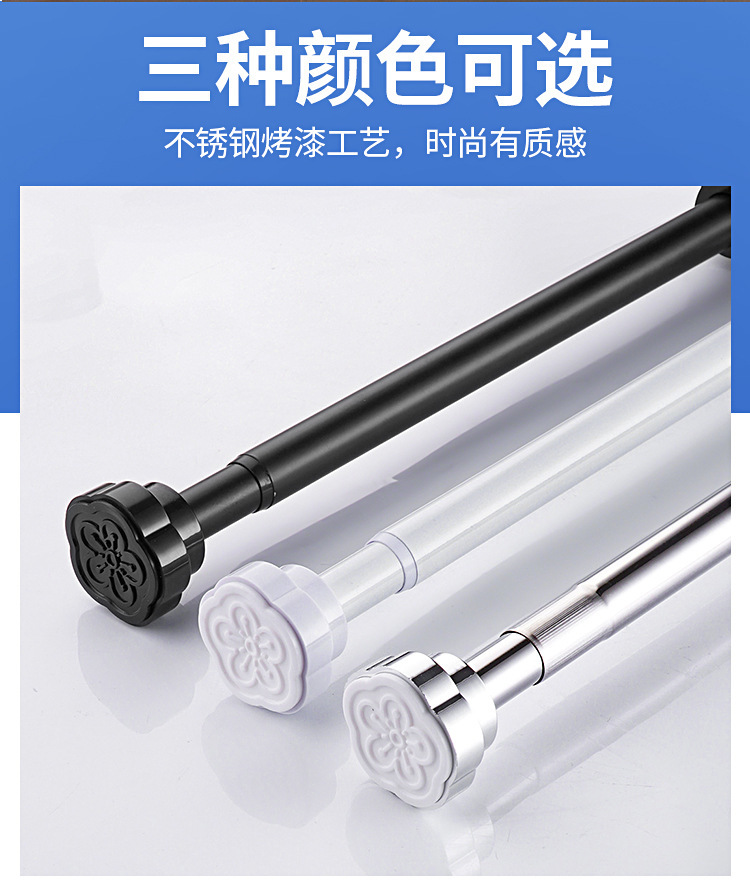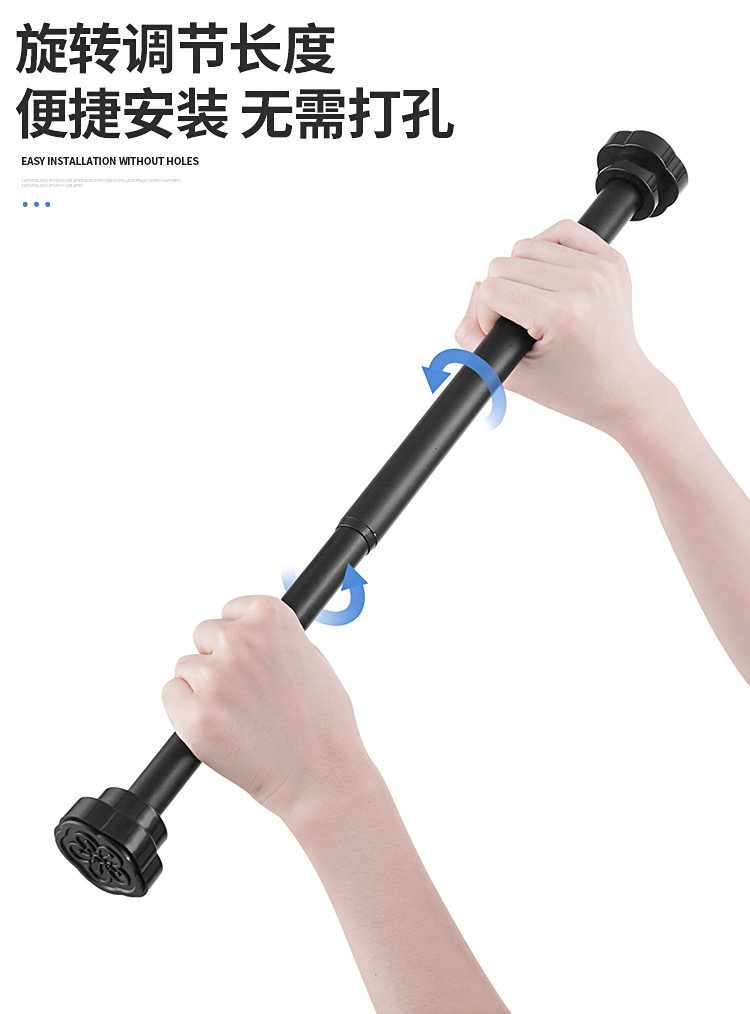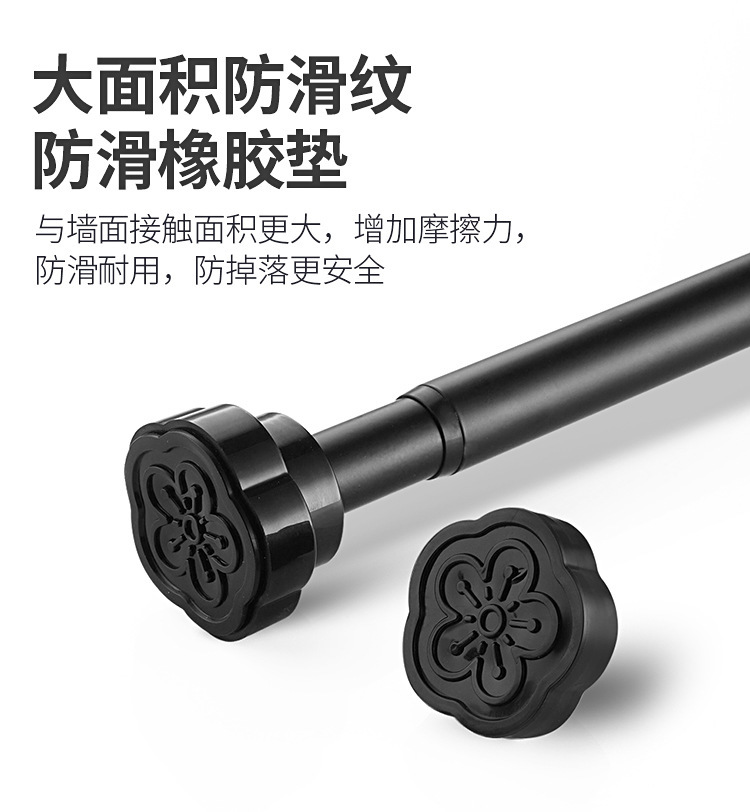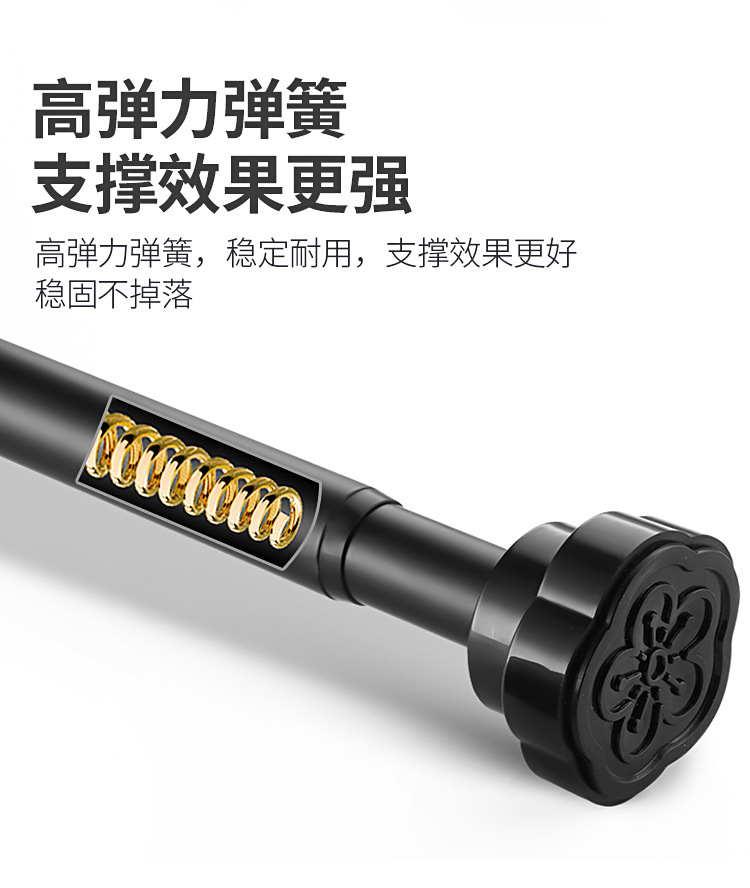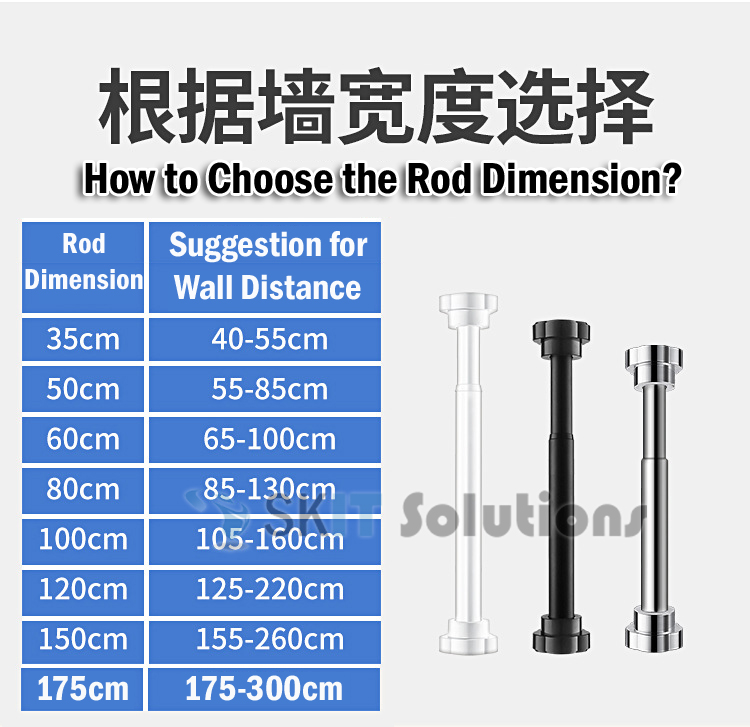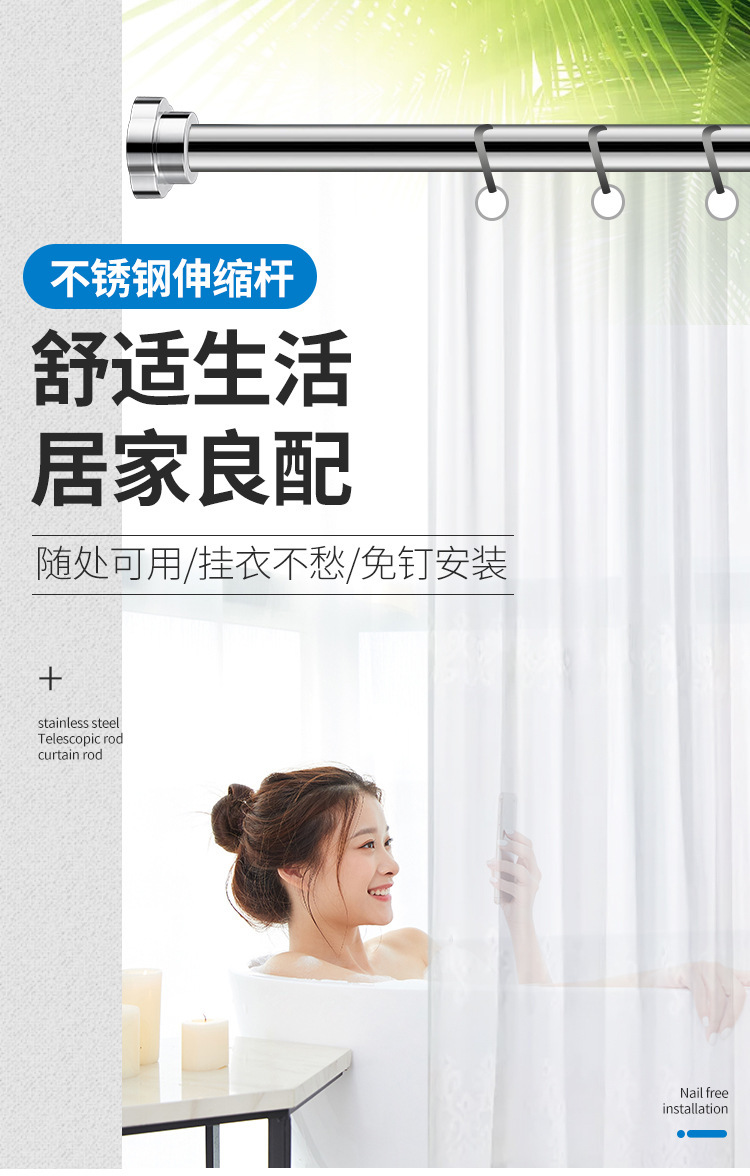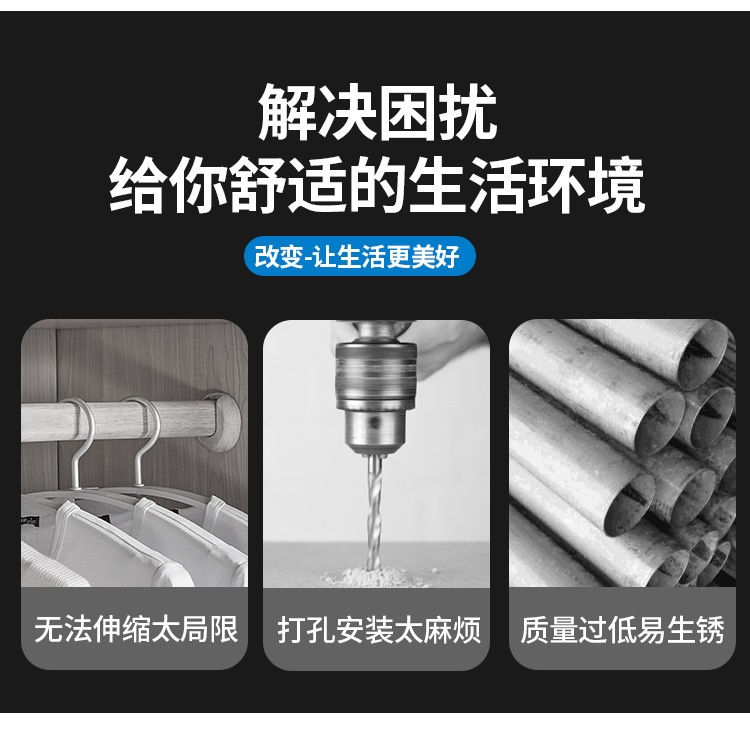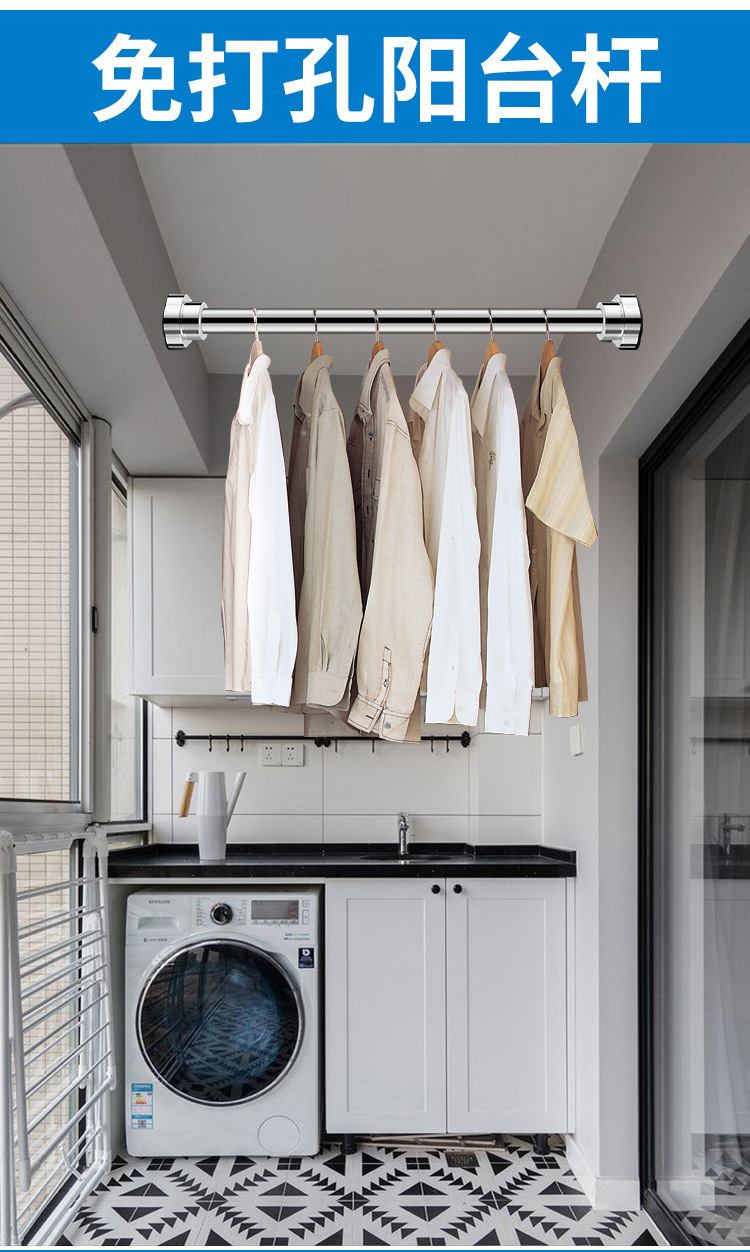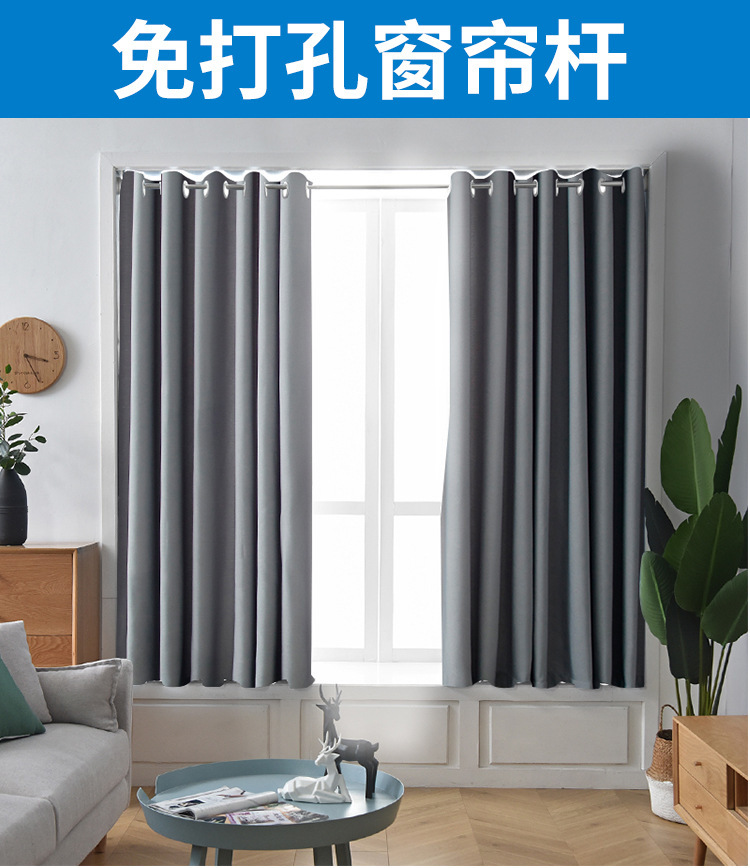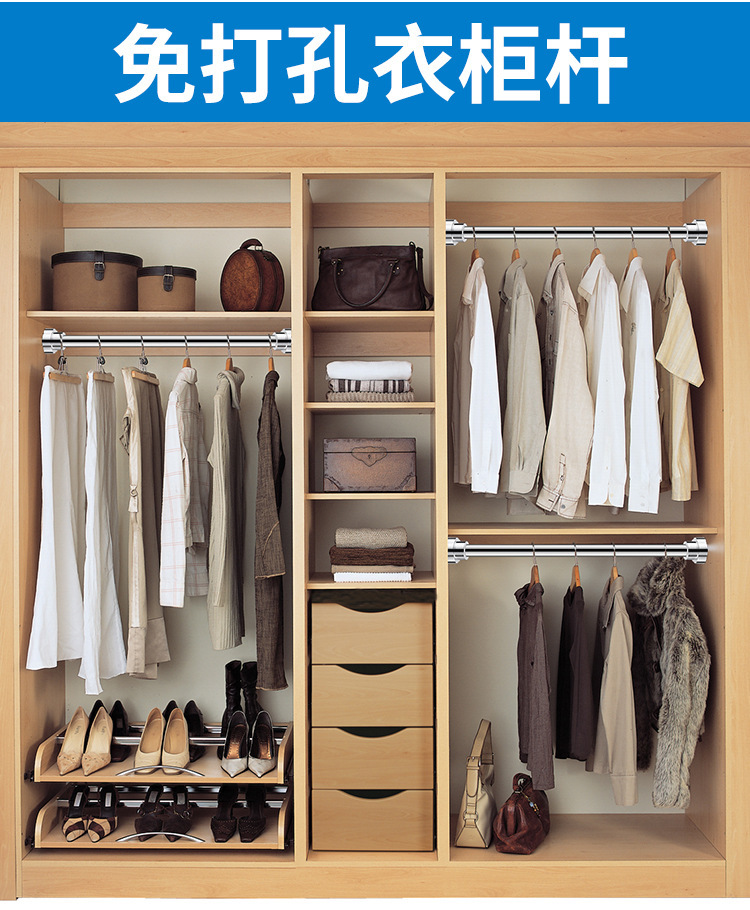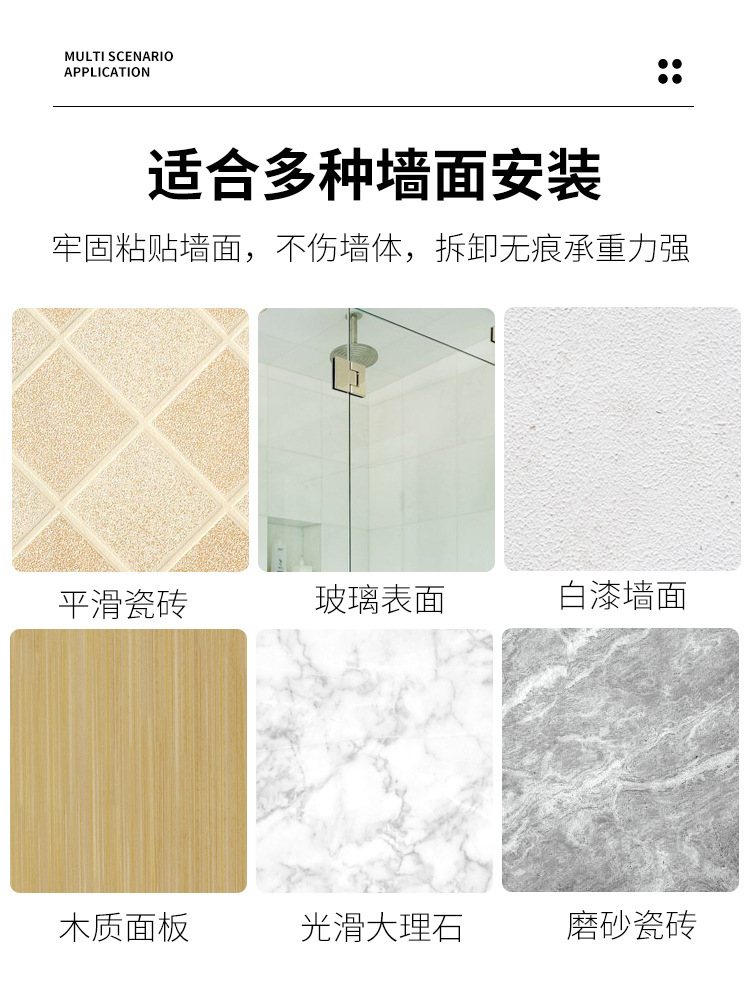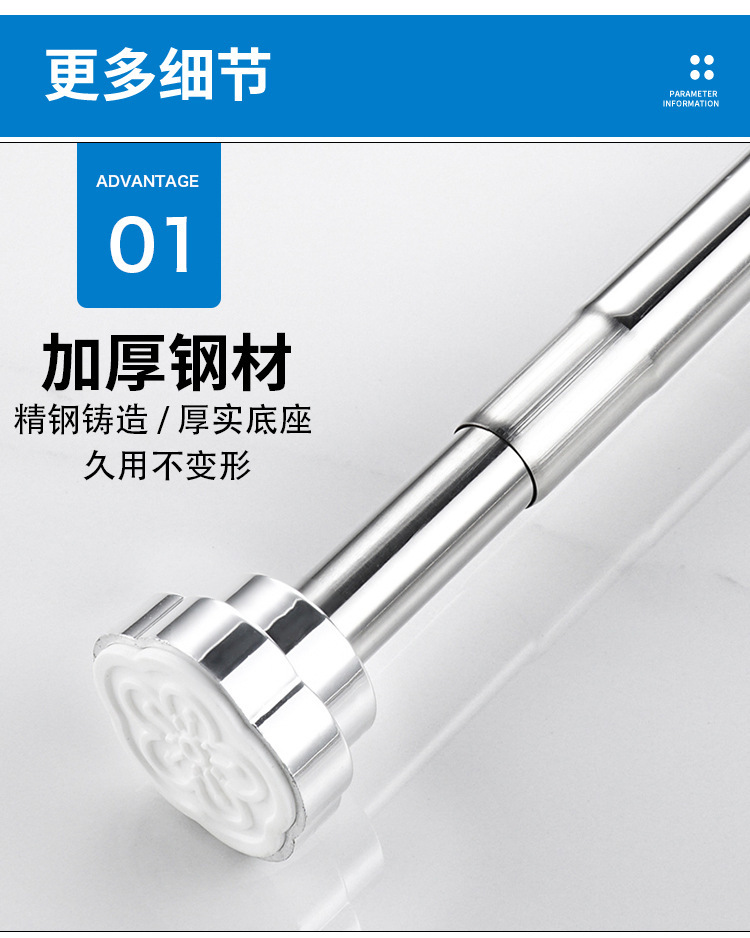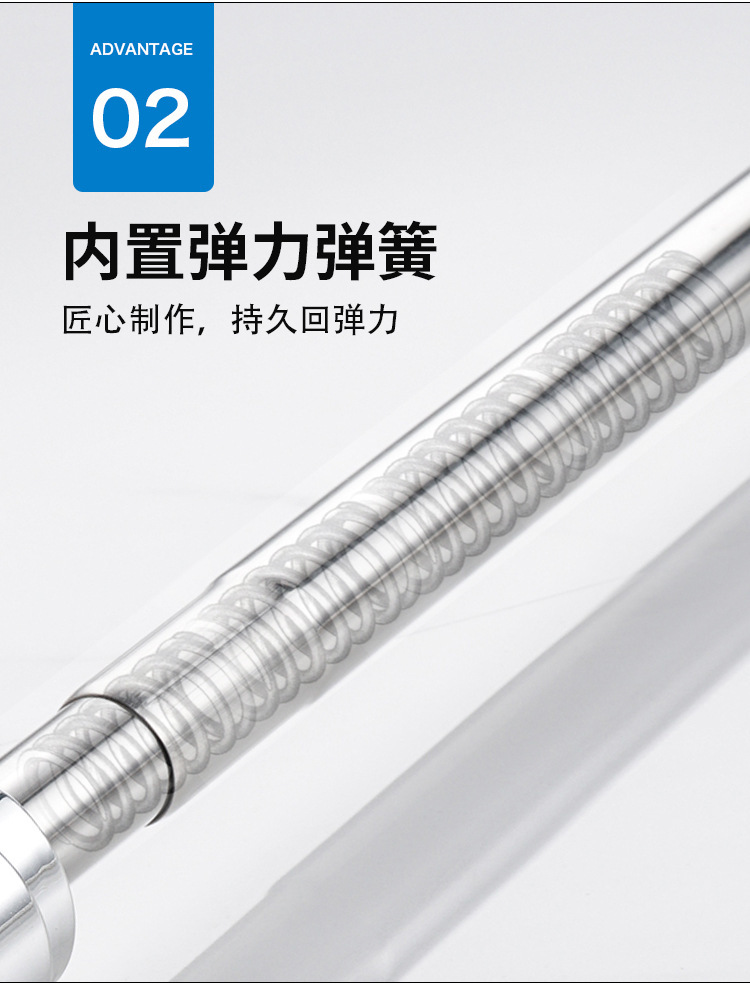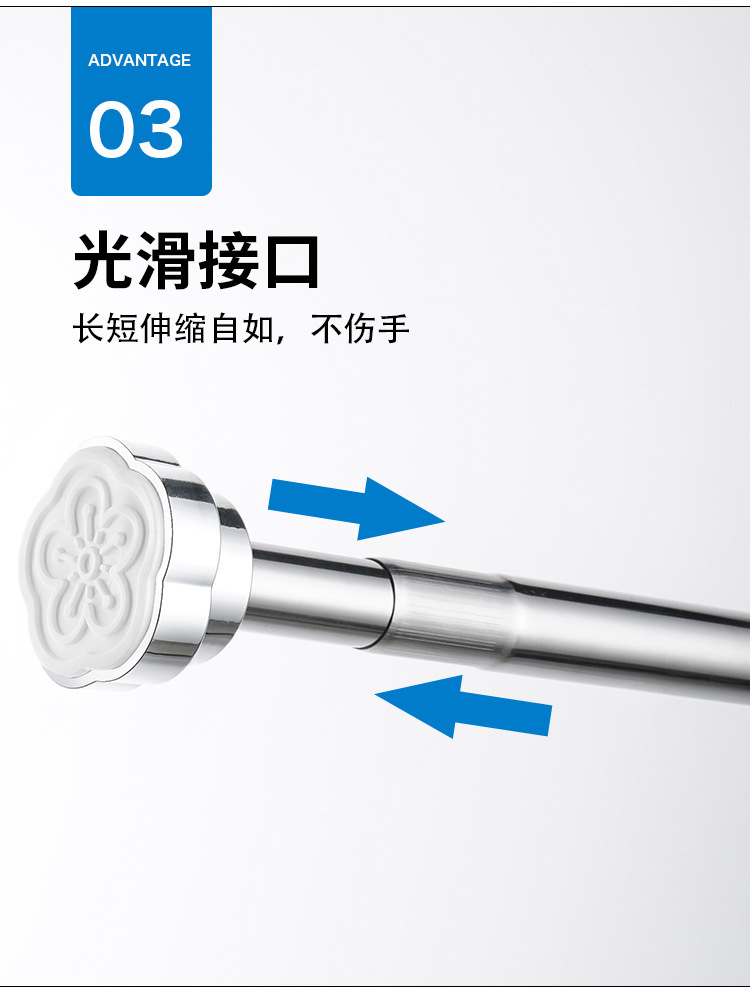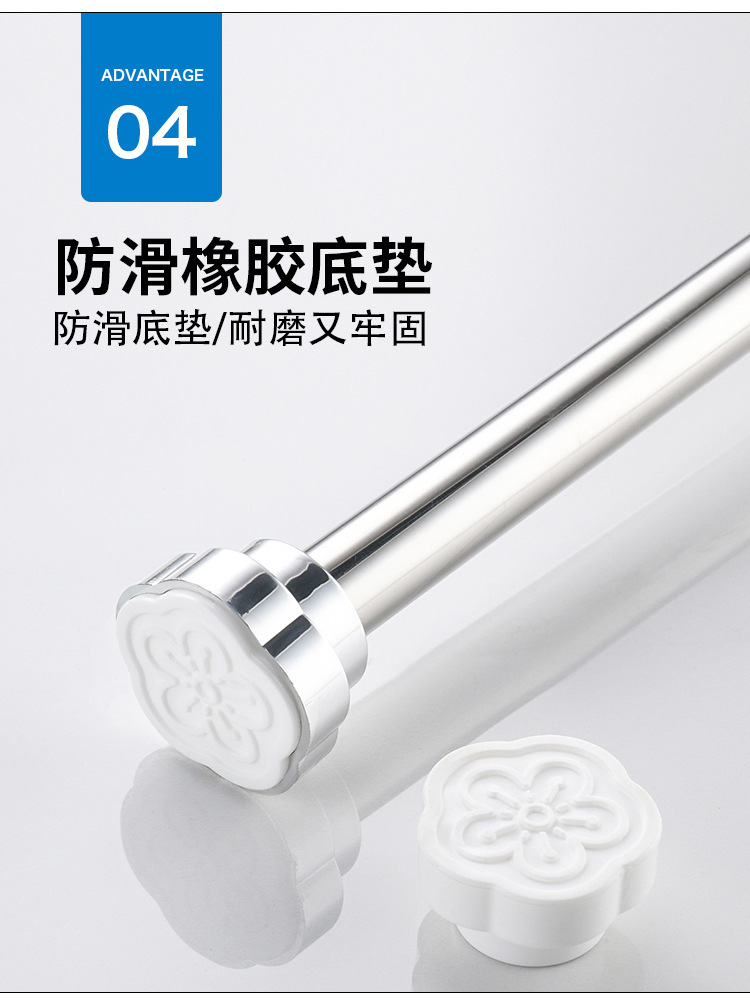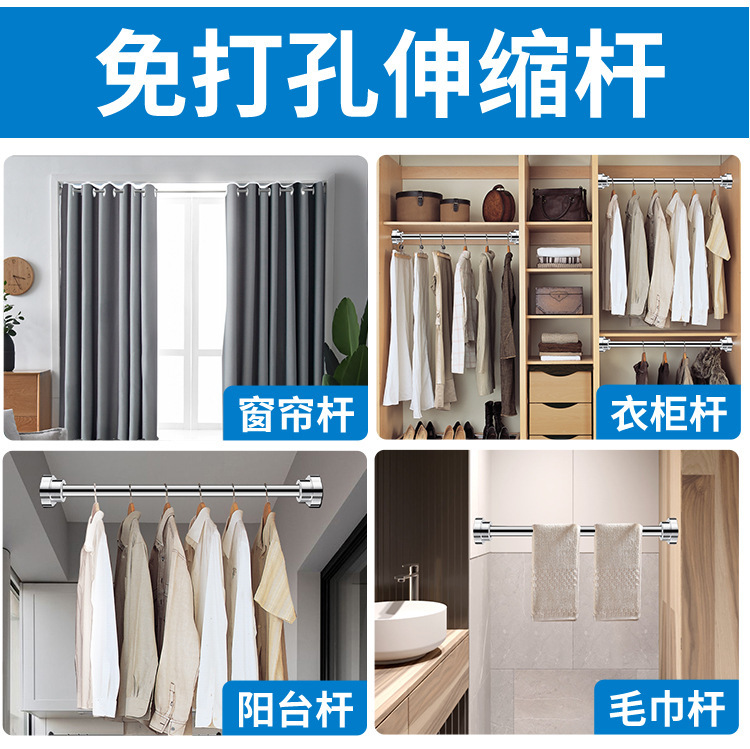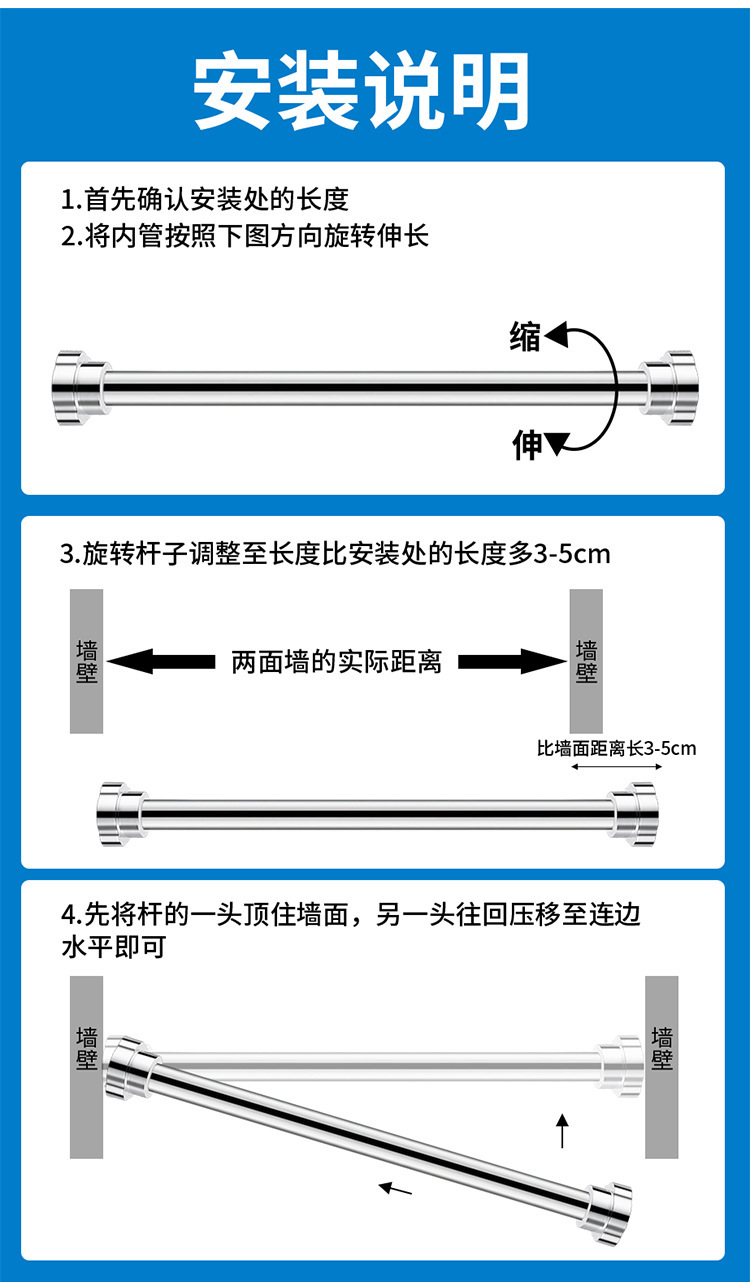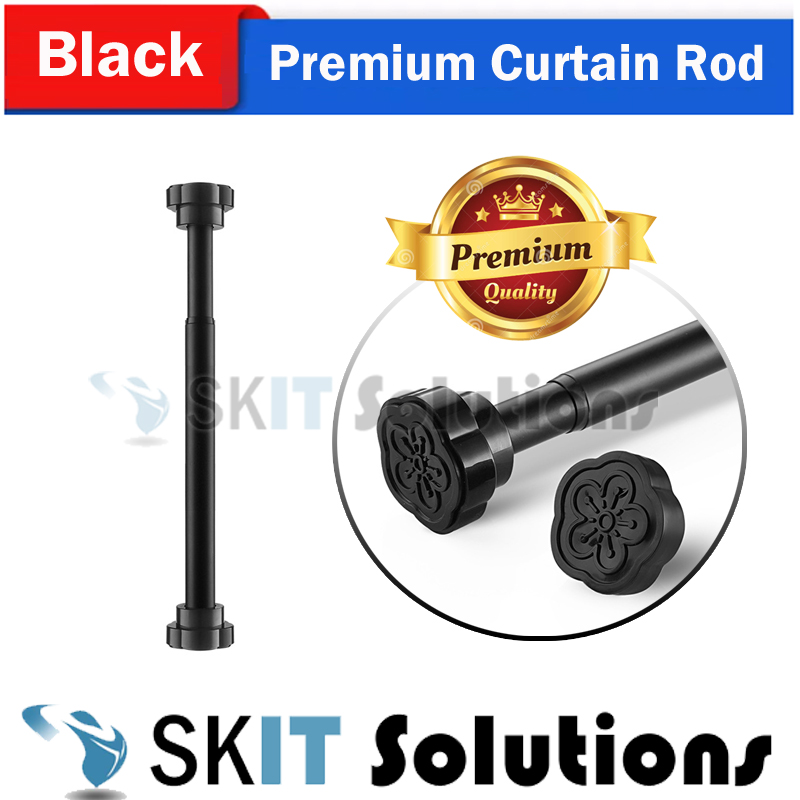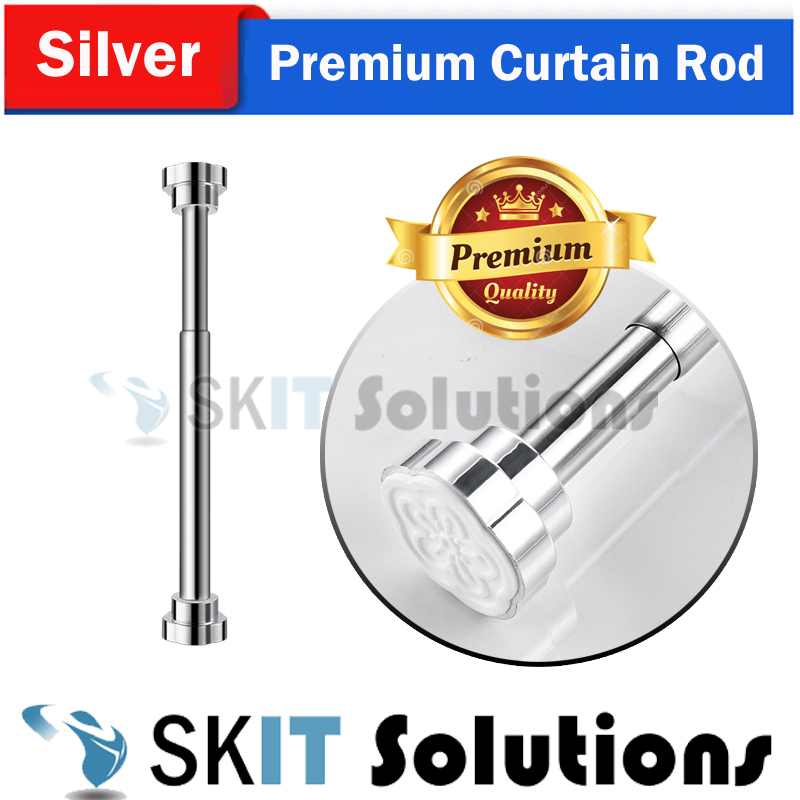 Description
Premium material : This Extendable tension rods are made of sturdy 304 stainless steel, stainless steel strong rough spring, and electrostatic spraying technology for the surface, rust-proof, smooth, durable.

Easy installation : Simply twist and pull this spring rods without any tools, installed within minute. no drilling, no damage to walls/ doors / windows.

Non-slip : Two non-slip high resistance pad with spring loaded ends preventing rods from falling off. Tension Rod's grommets are in the end caps of each rod to ensure the rod doesn't eat/wear through the end cap and turns easier.

Wide usage: Tensions rod can be used for hanging curtains, shower curtain. wardrobe, refrigerator bars, closet rod, bookcase rod, cabinet rod, cupboard rod, pantry rod, kitchen window tier valance covering bathroom curtain rod.

Max load of 20kg for all the length except 150cm & 175cm which are 10kg. Pls refer to one of the photos on how to choose the right dimension for your walls.

The metal rod is 2.2cm diameter and the both end pad is 5cm diameter.

Available Colors: Black, Silver and White

When install the rod, extend the rod slightly longer than the distance of walls. Then, stick one end of the rod to the wall and then another end slant a bit and against the wall. Then, push it up until the rod is leveled. For details, you may refer to the below video.