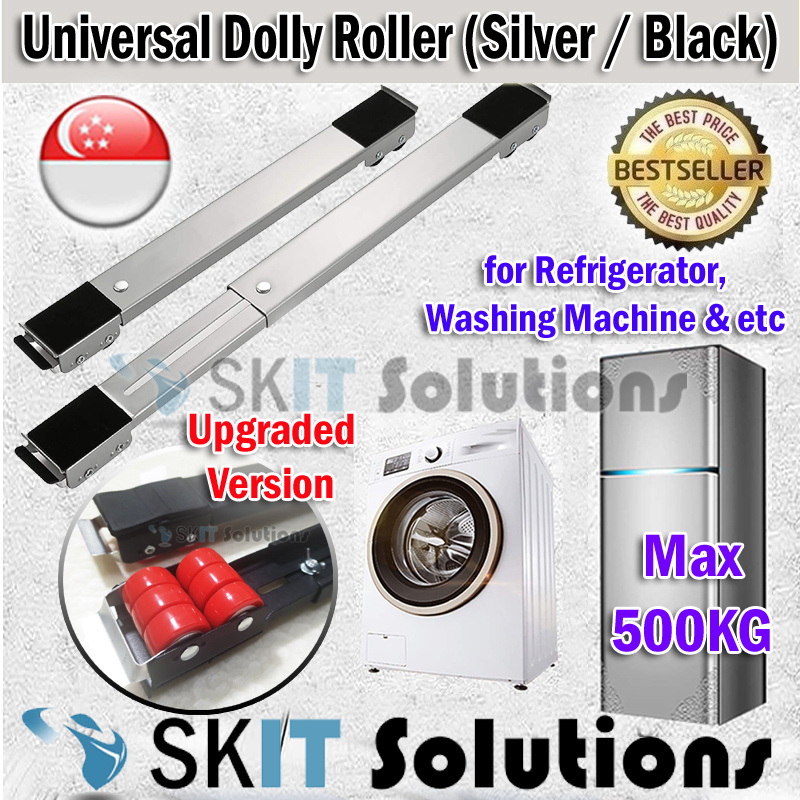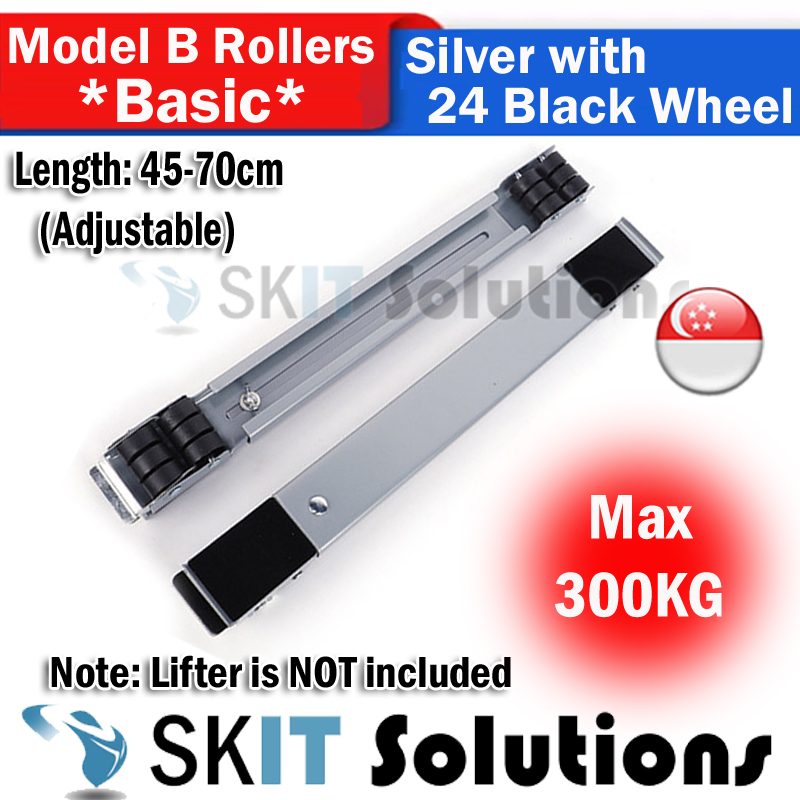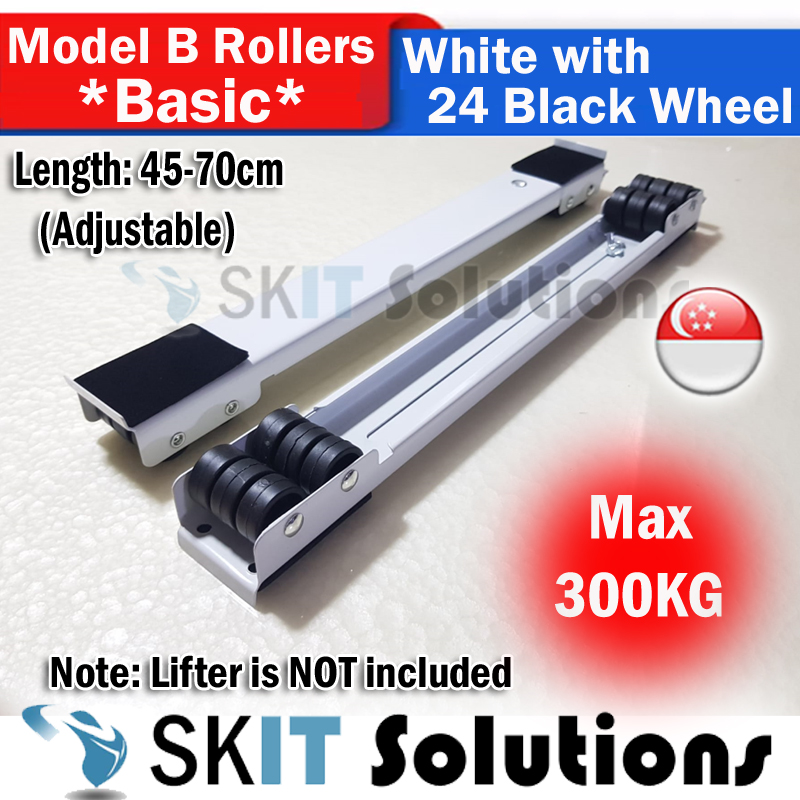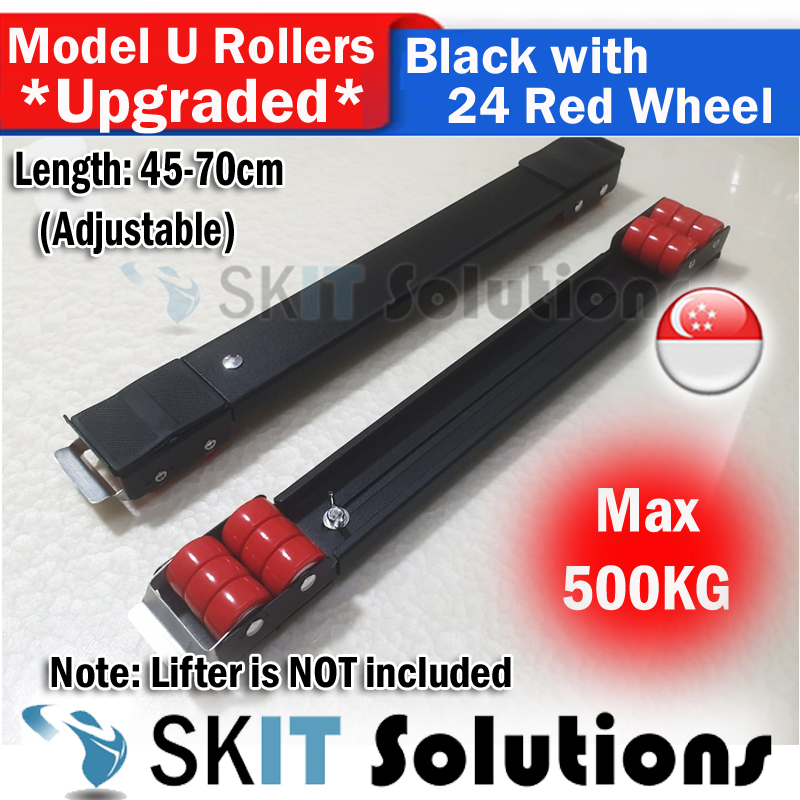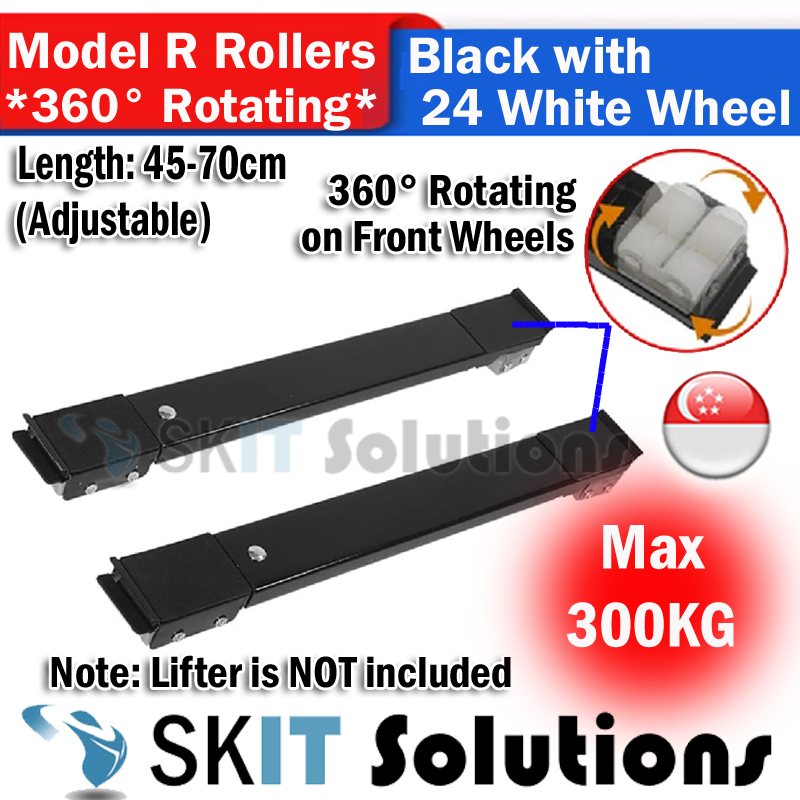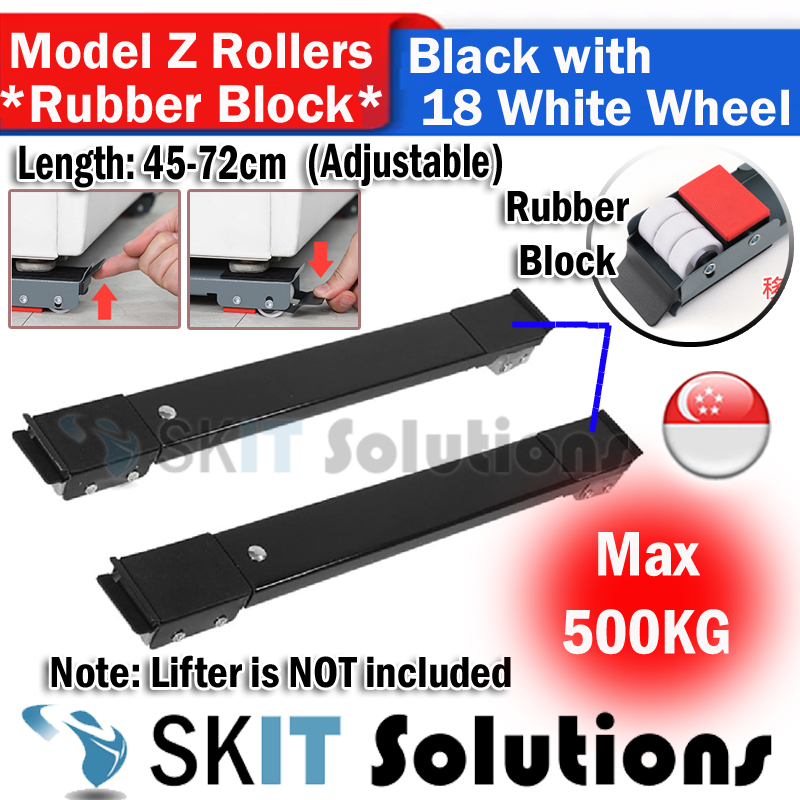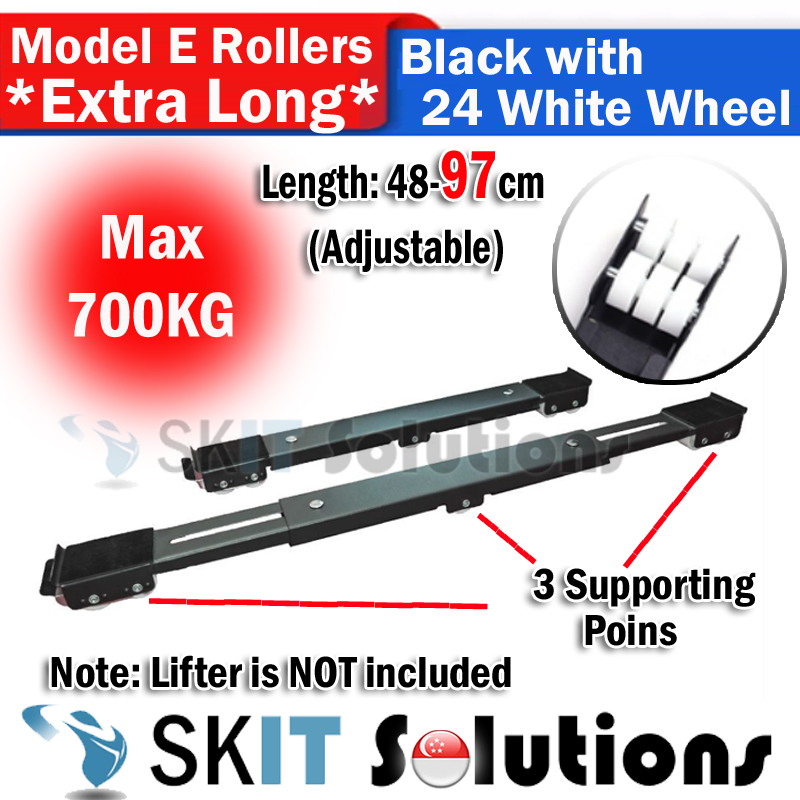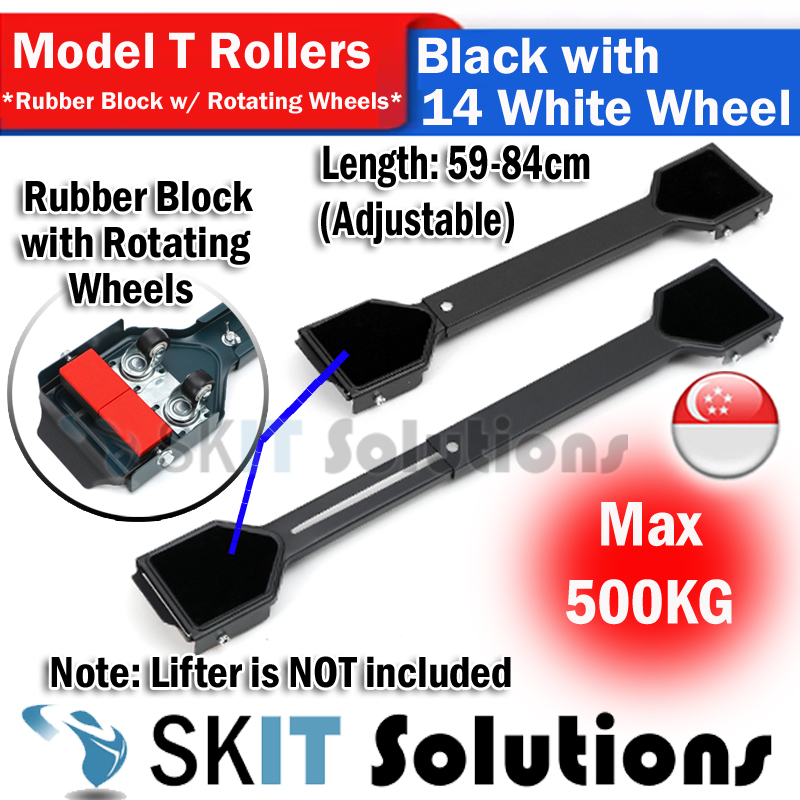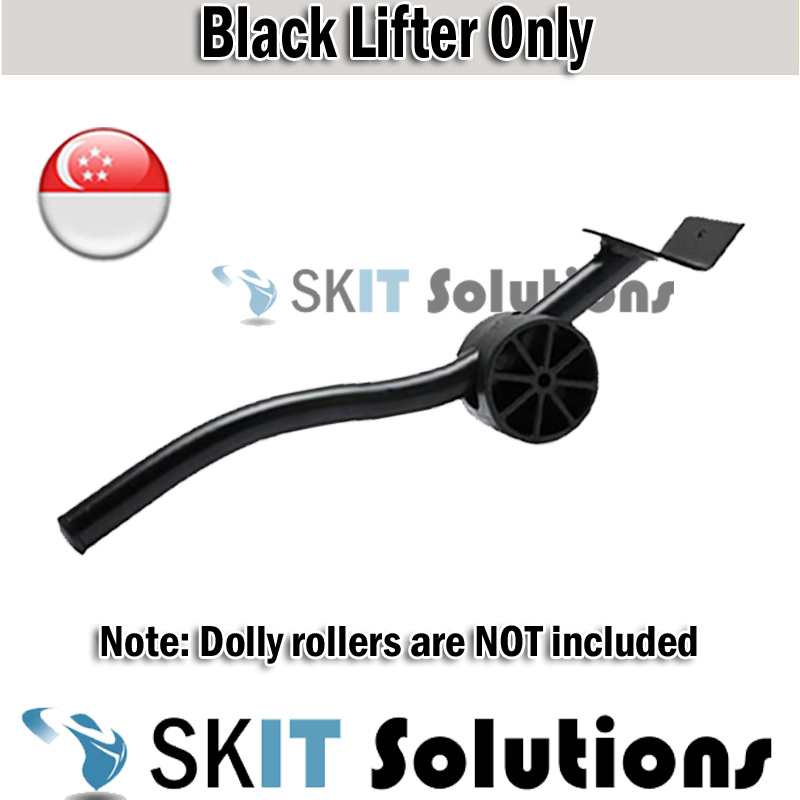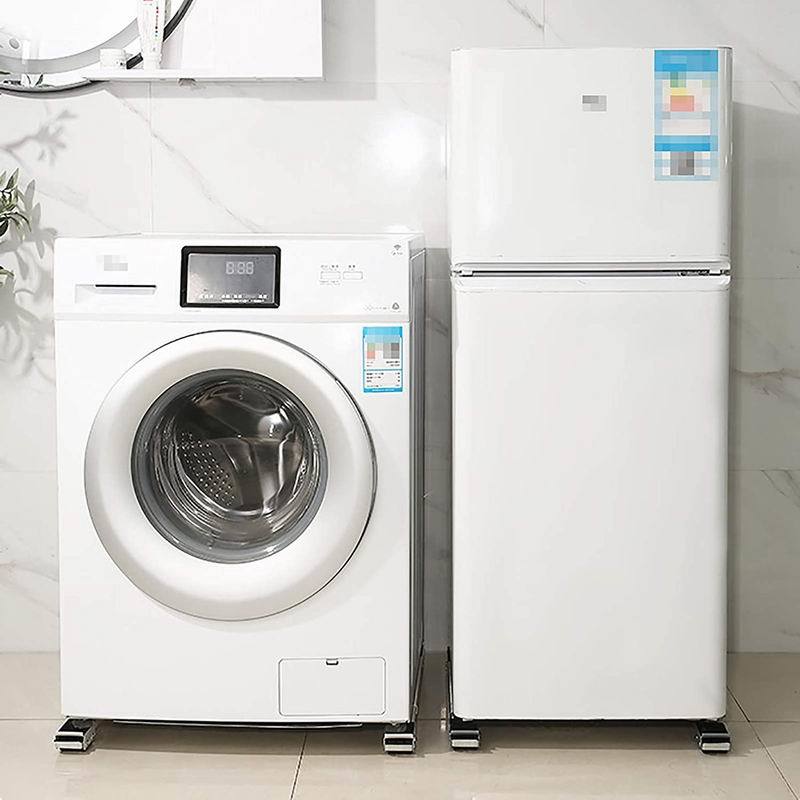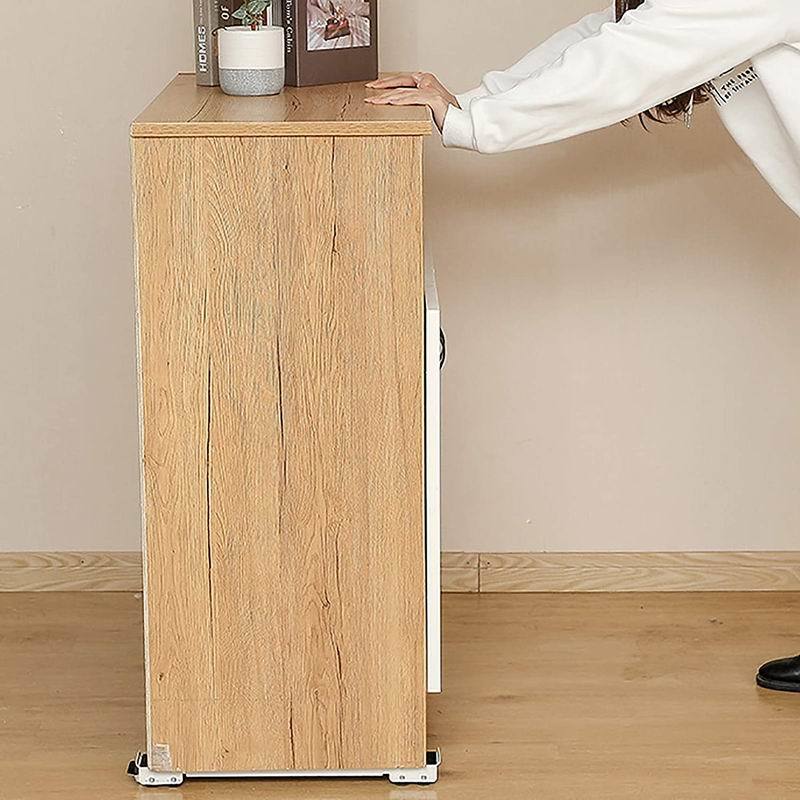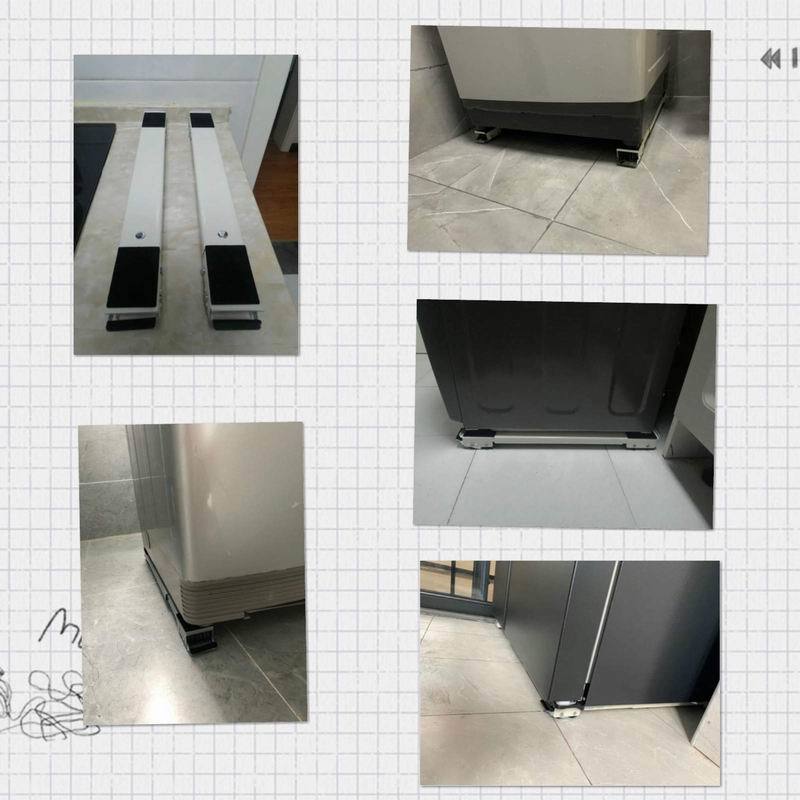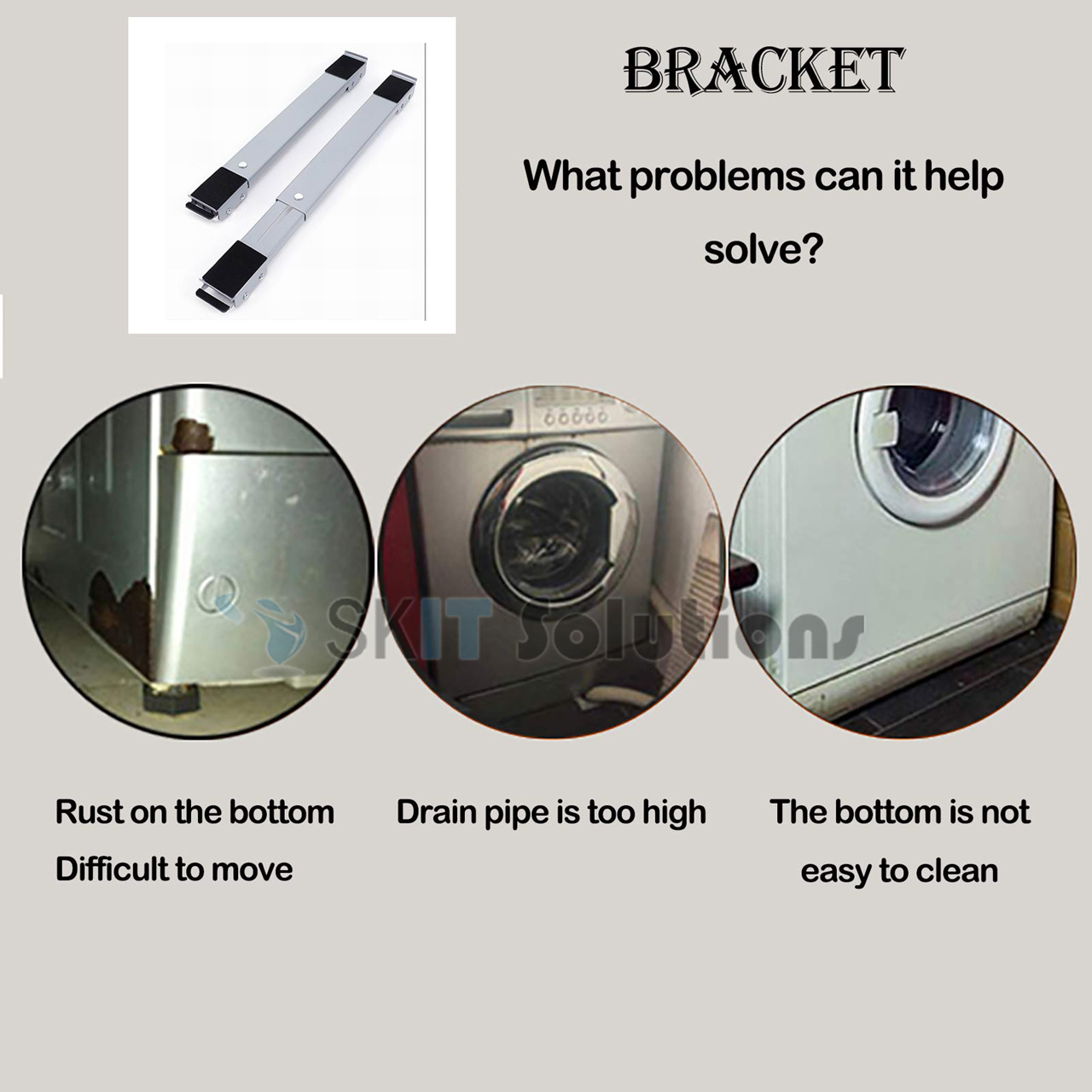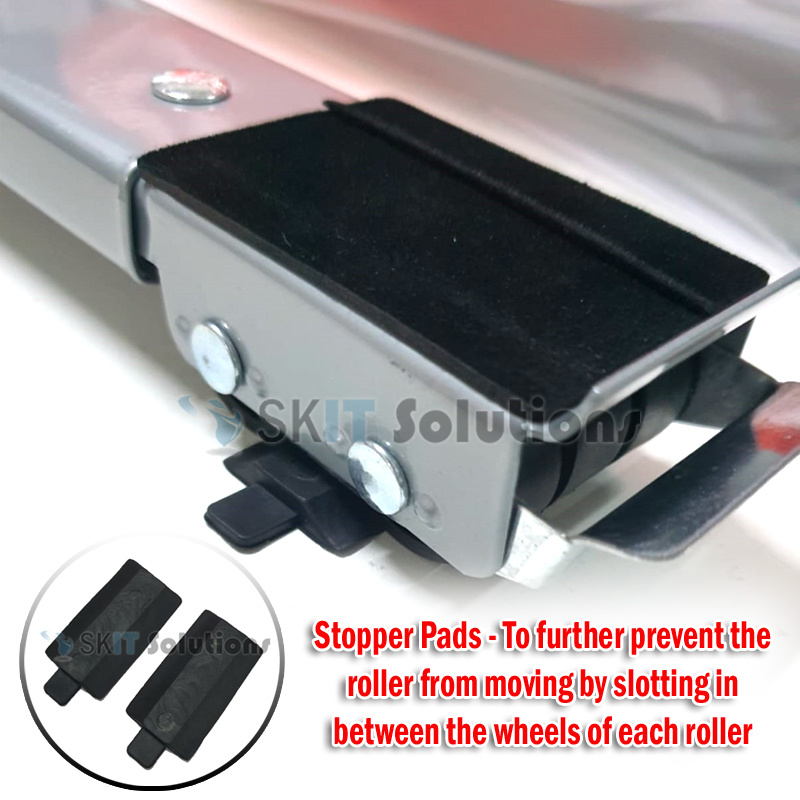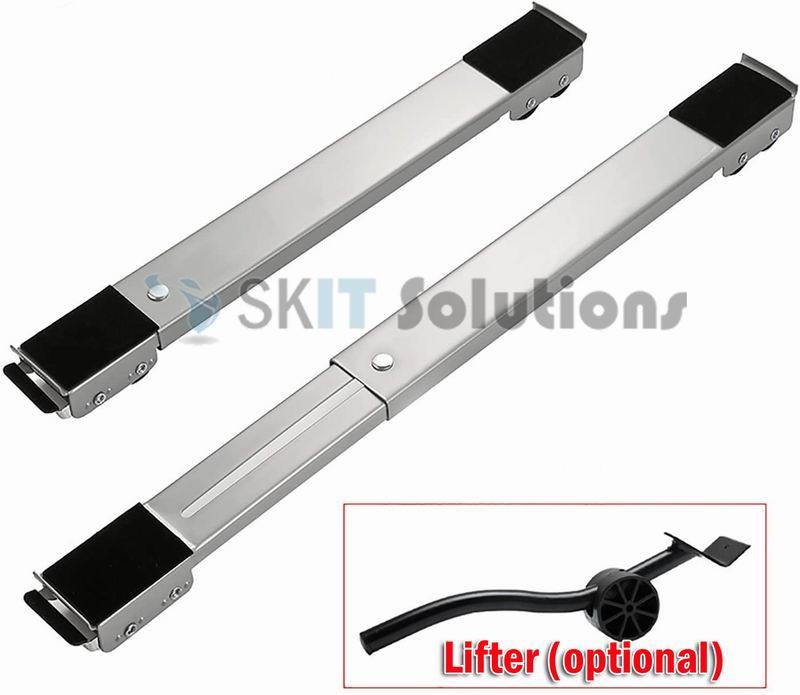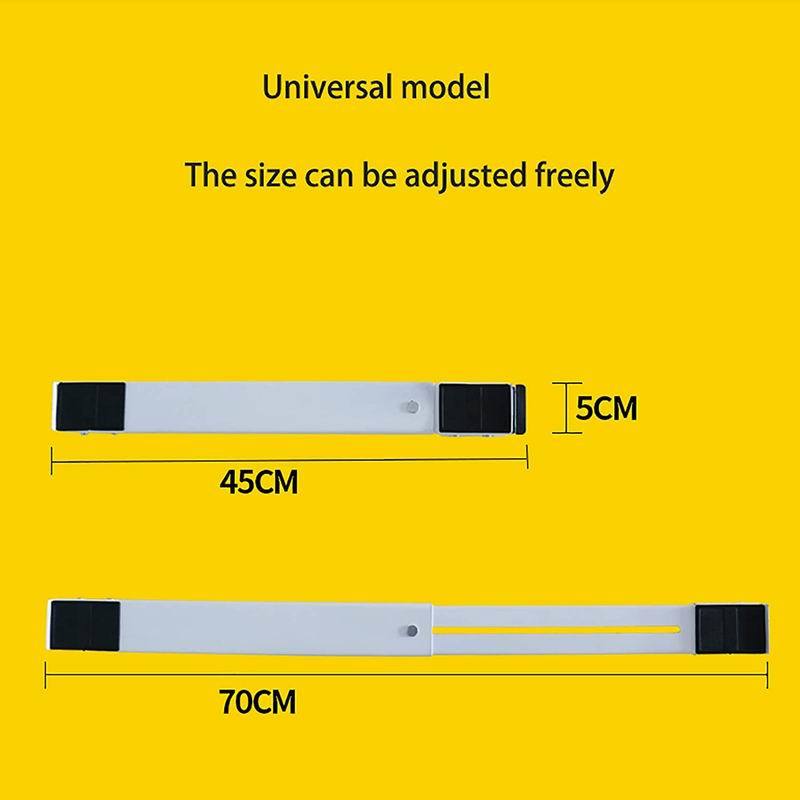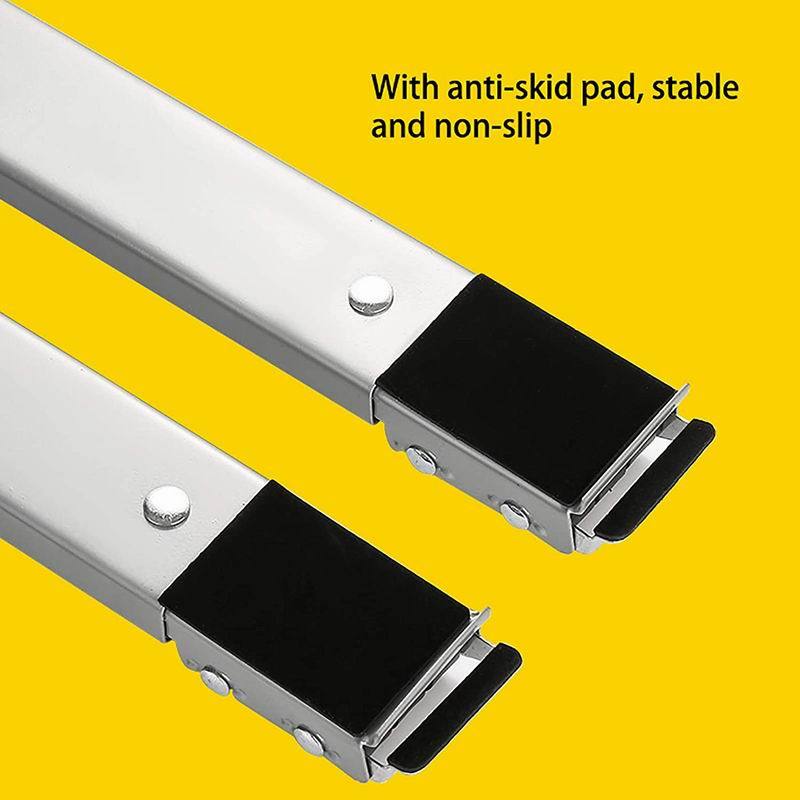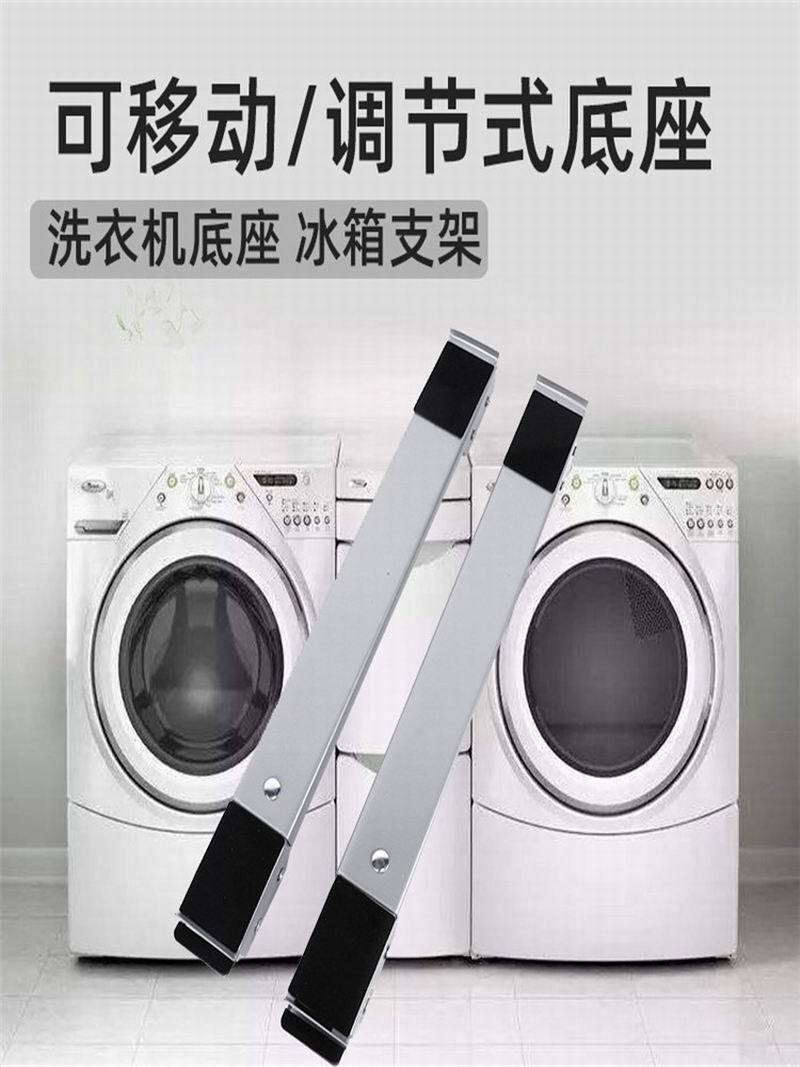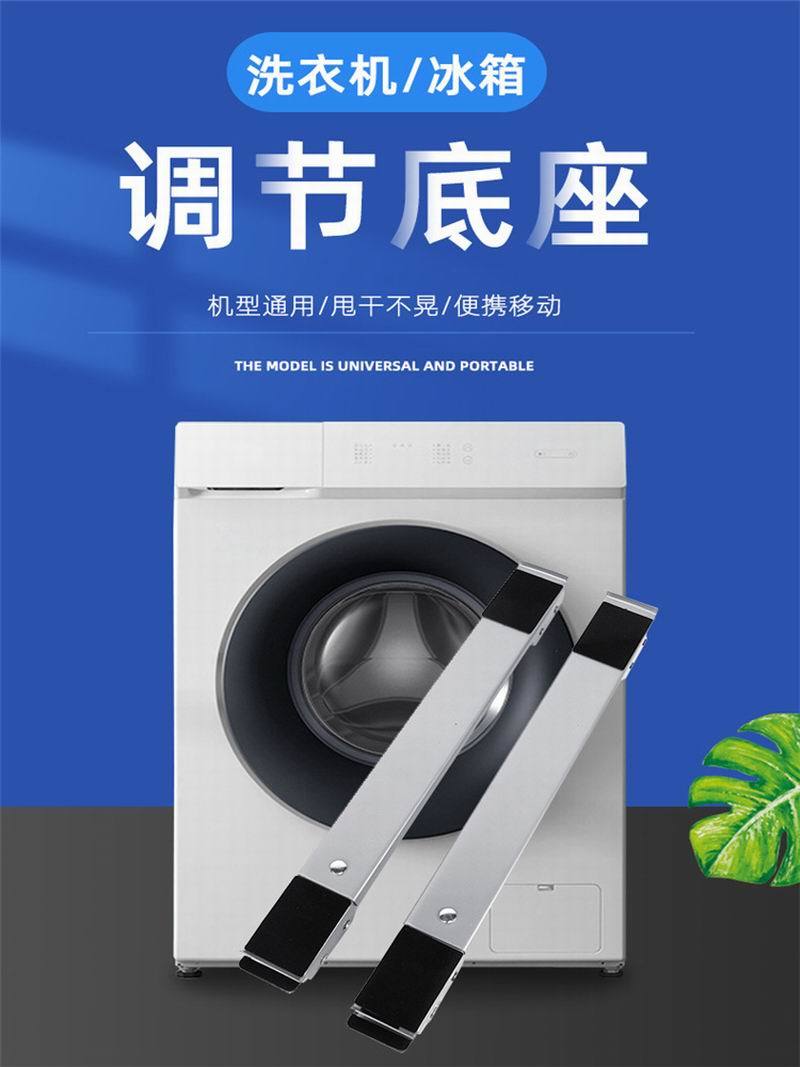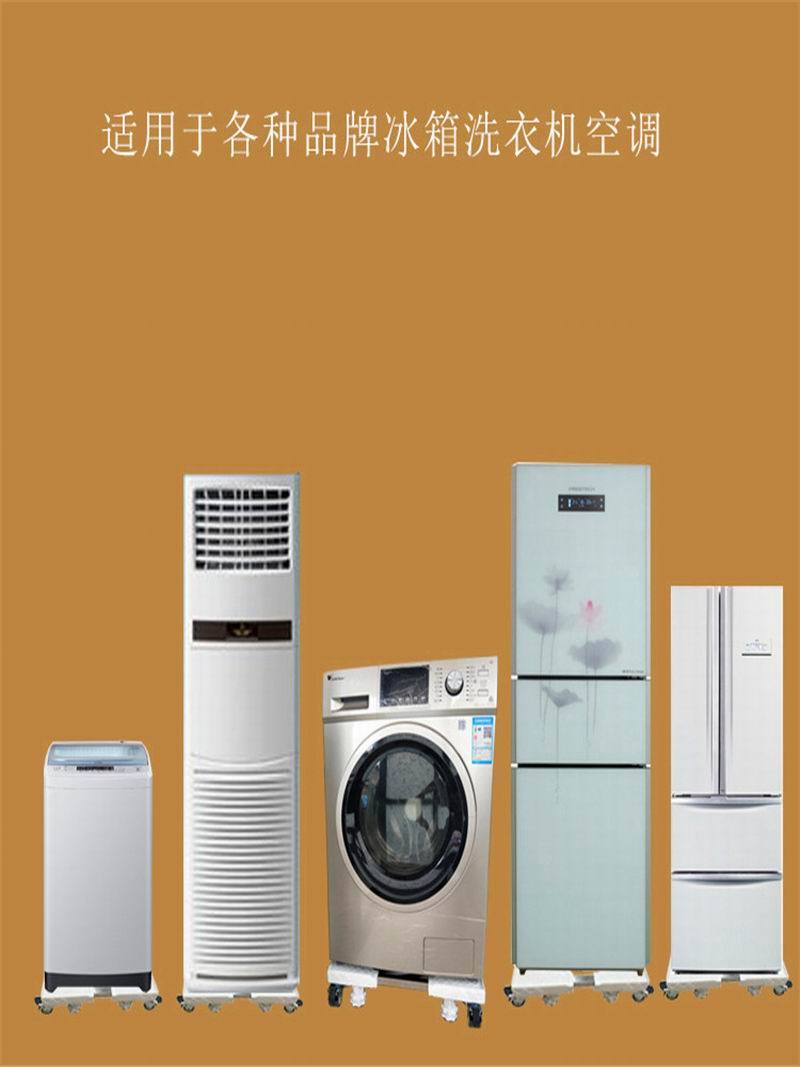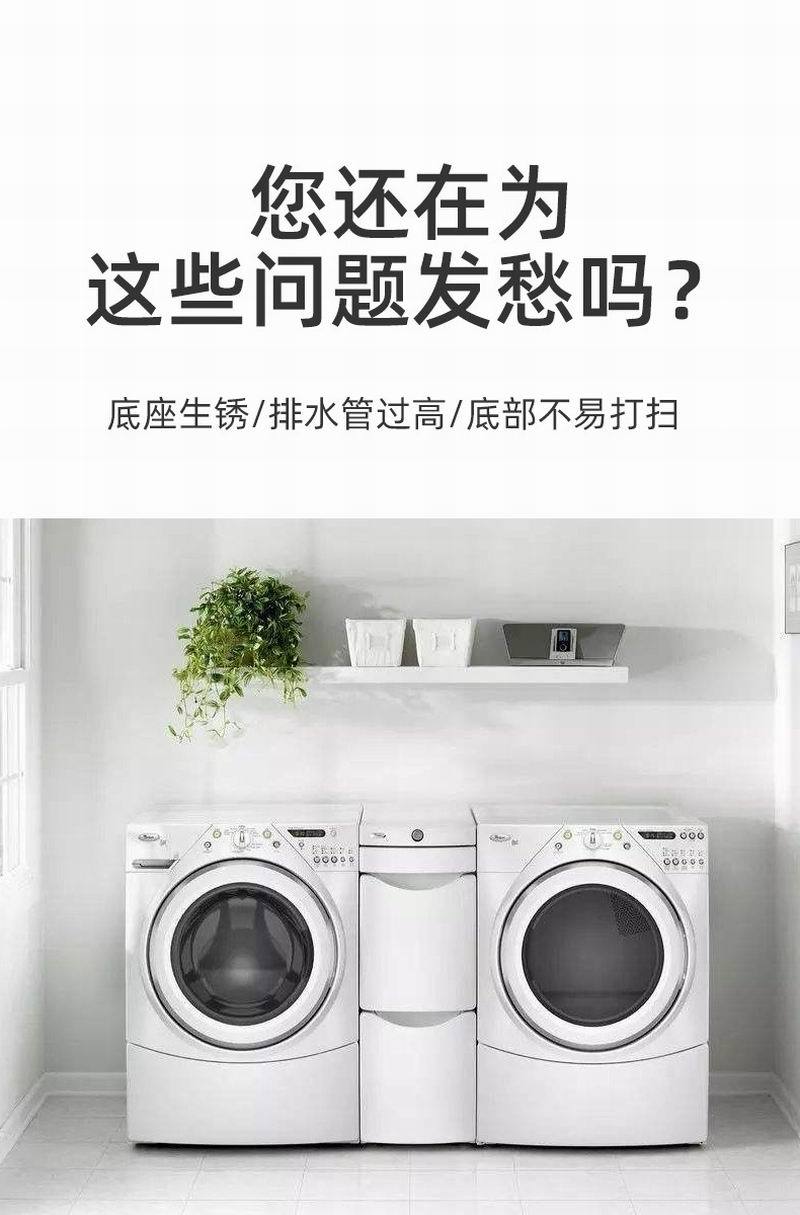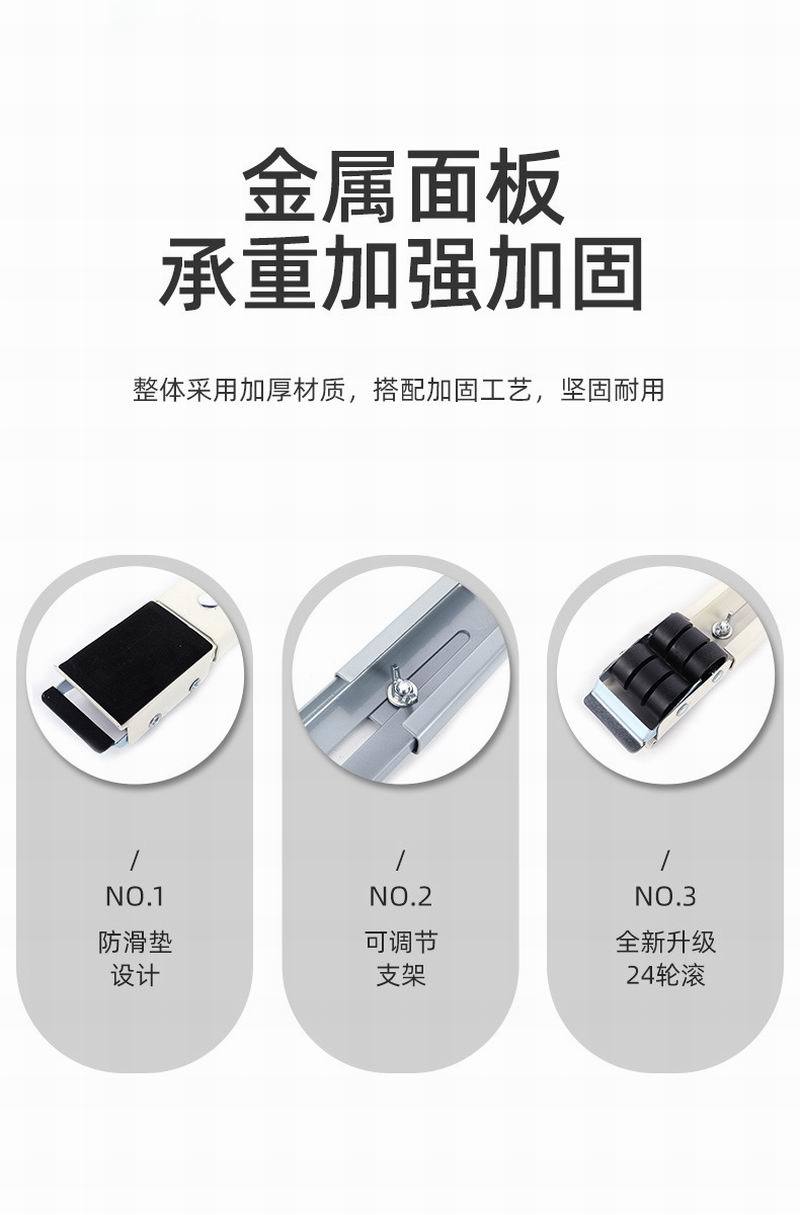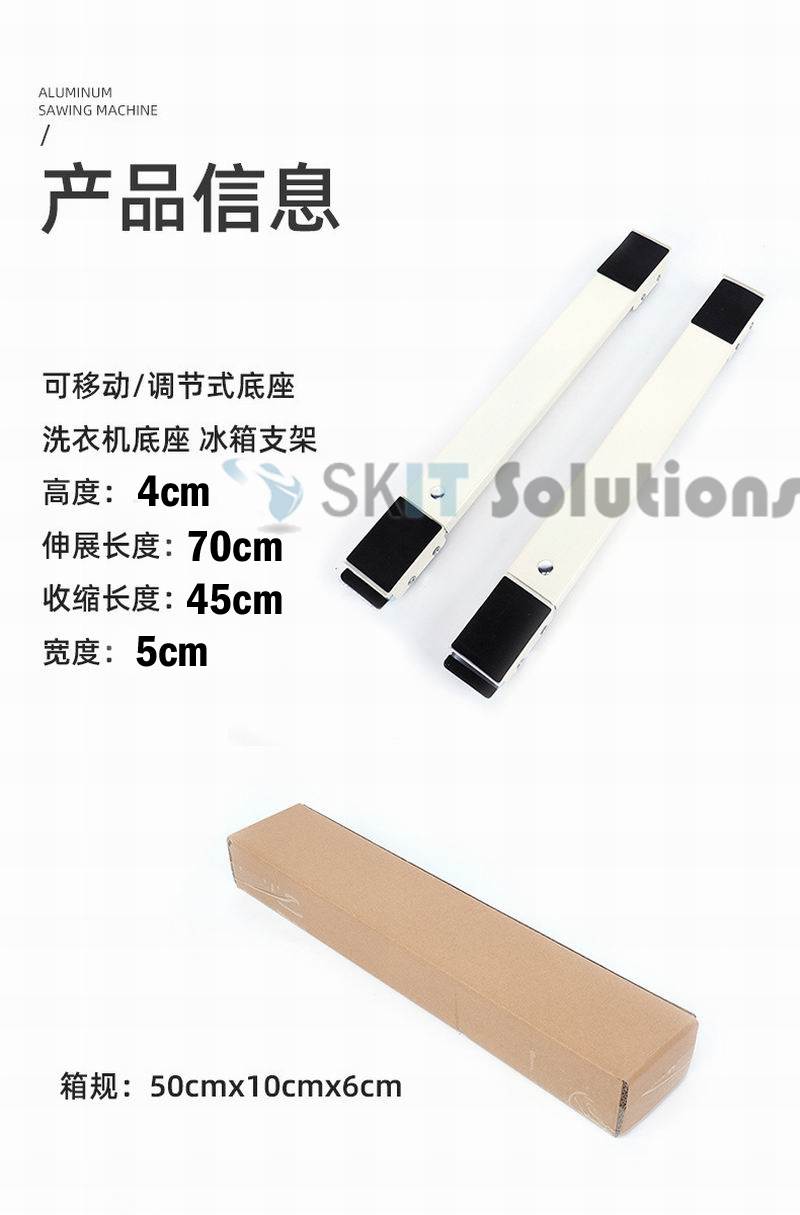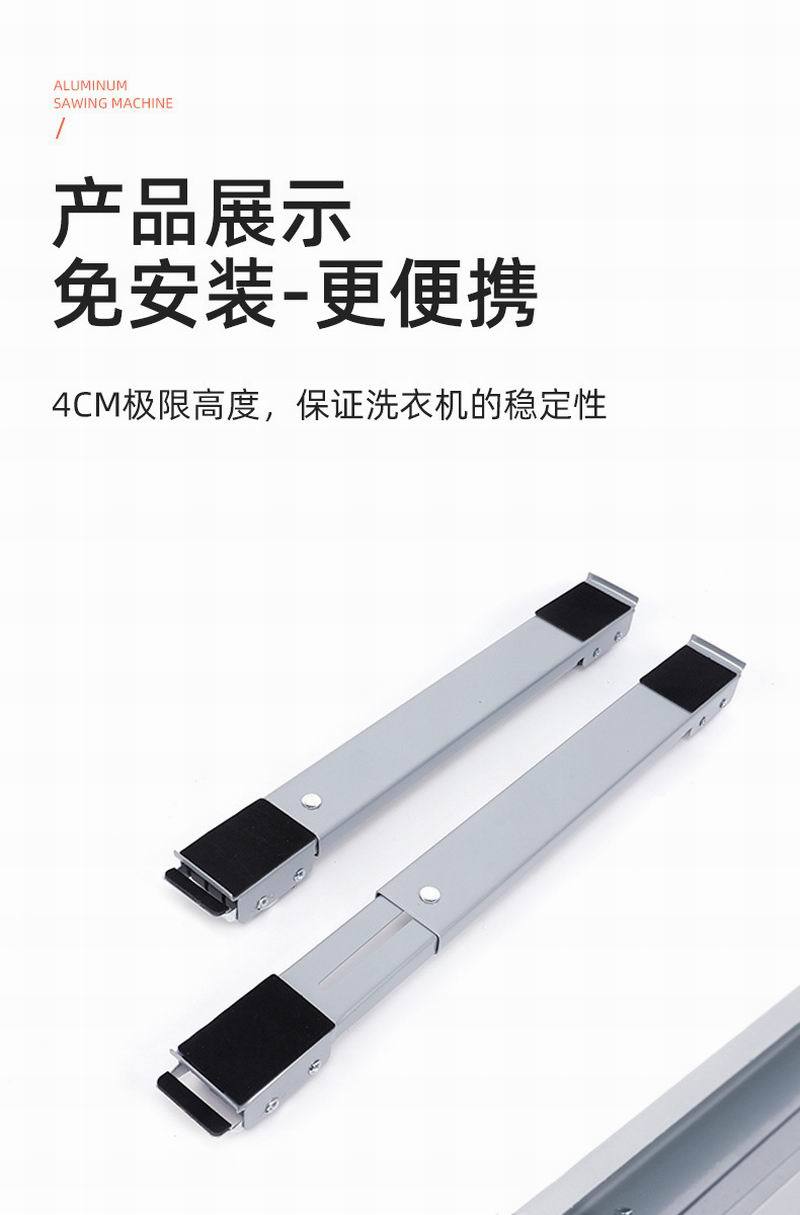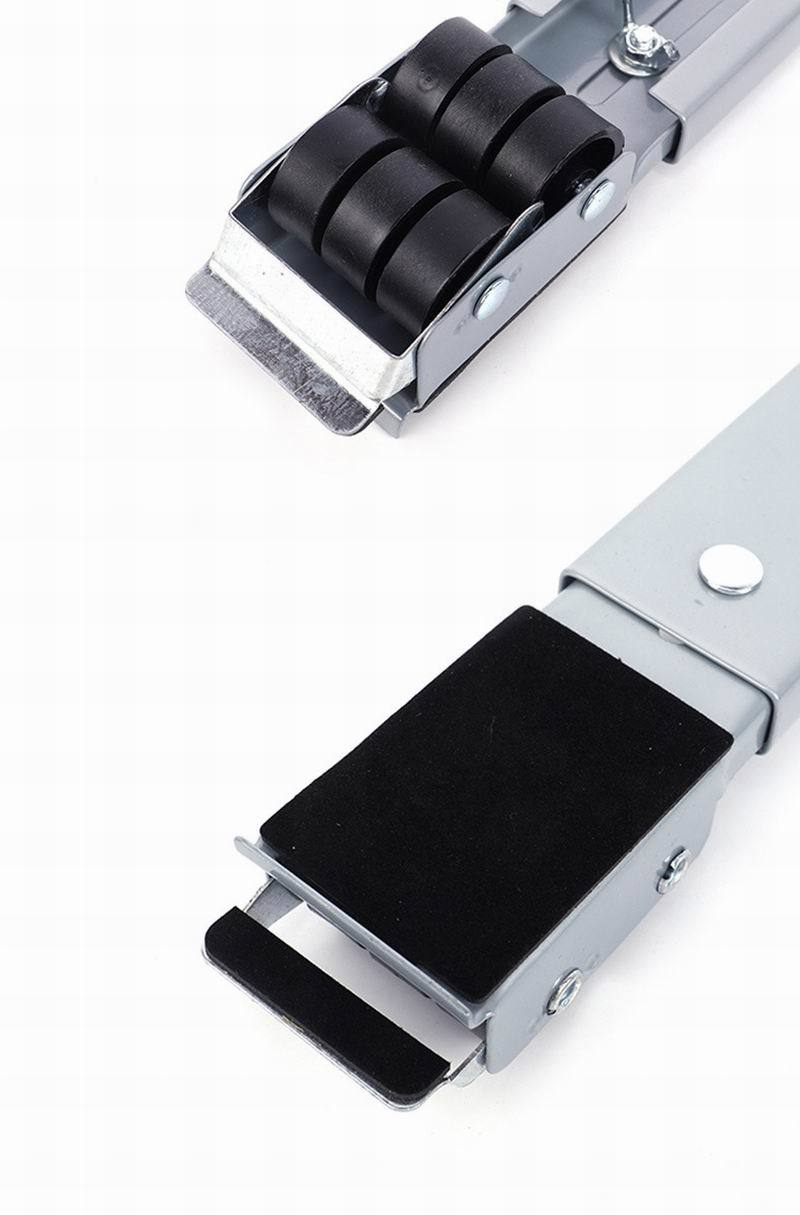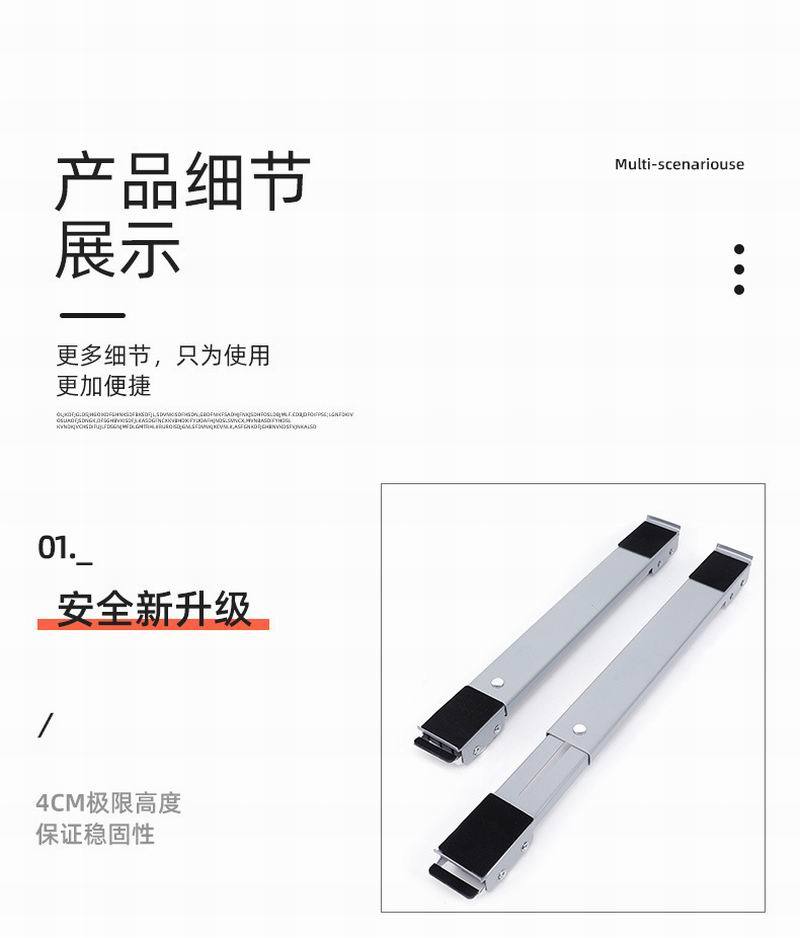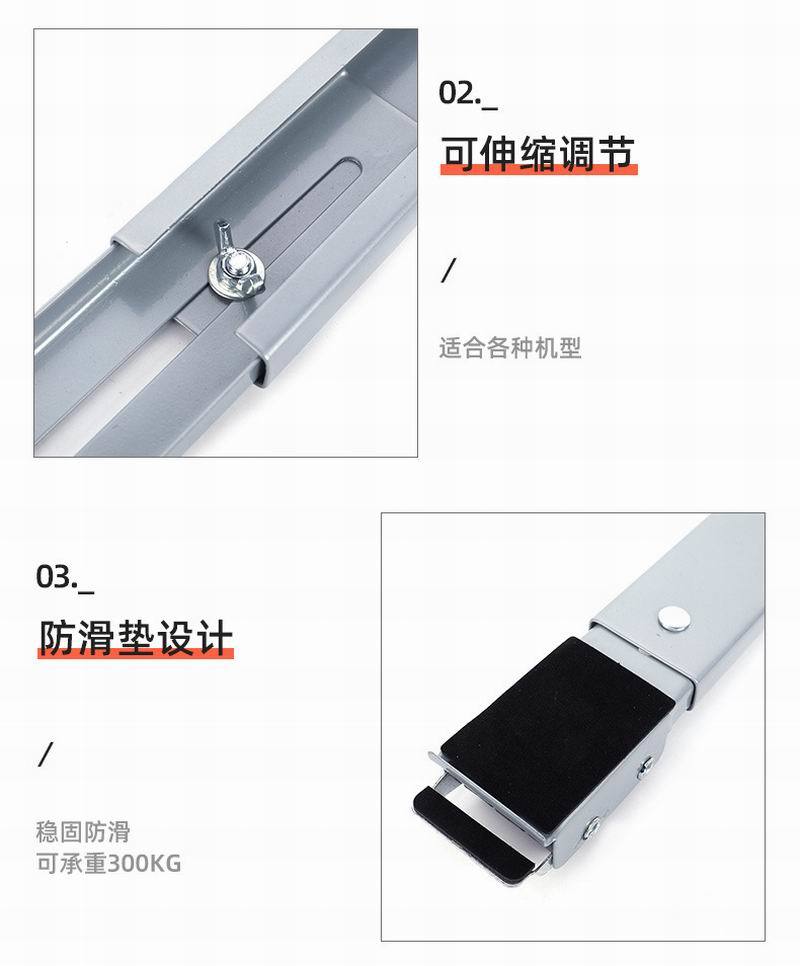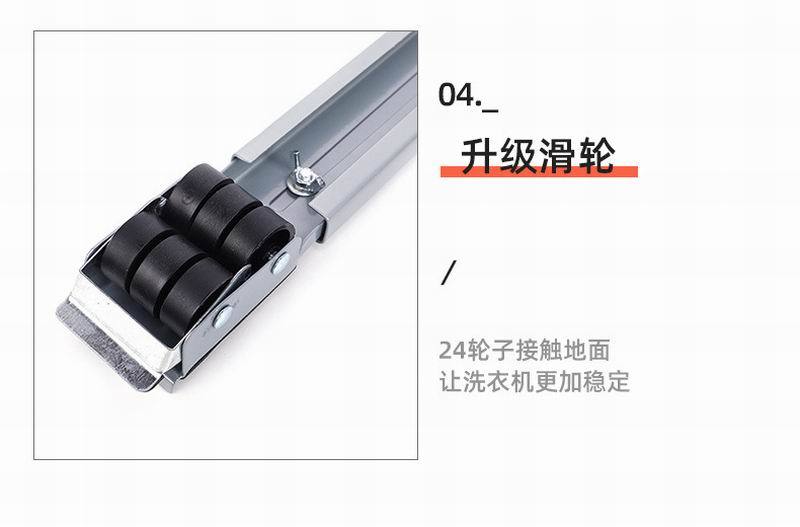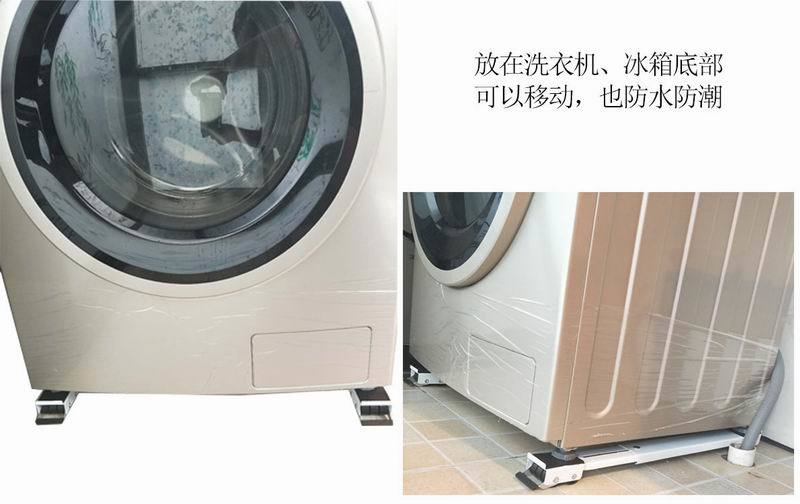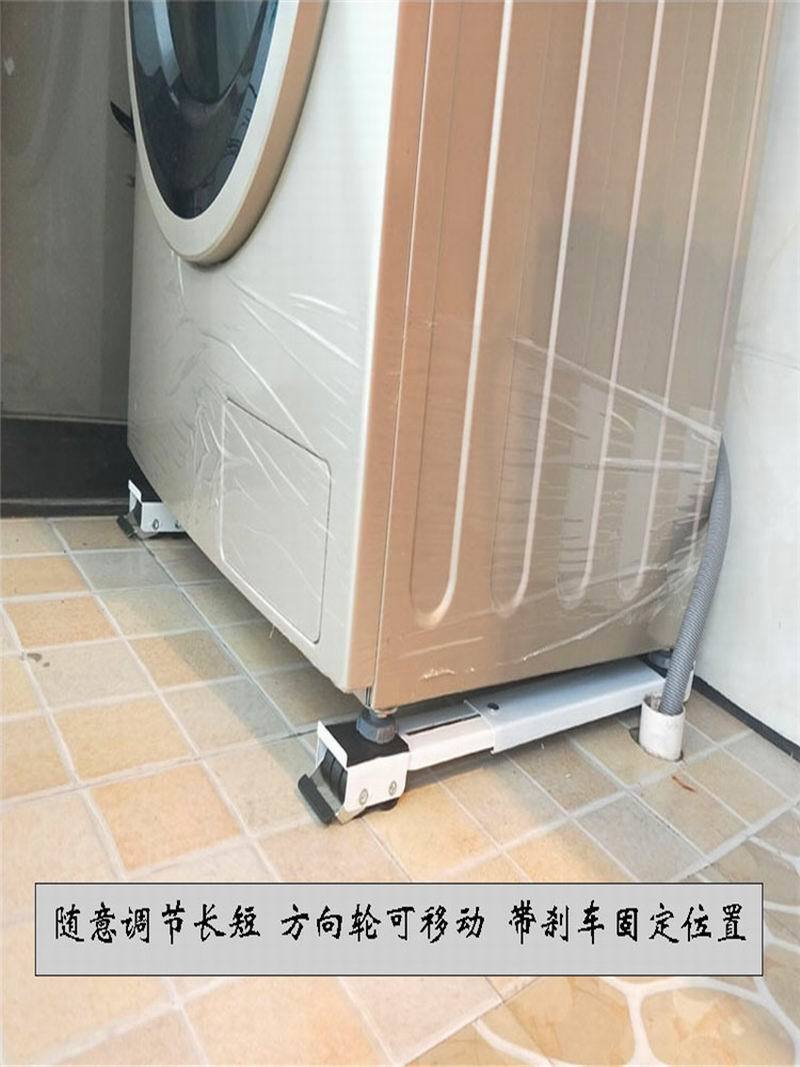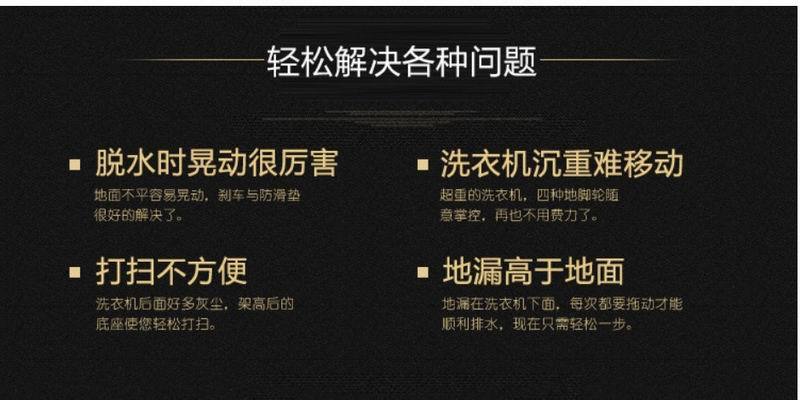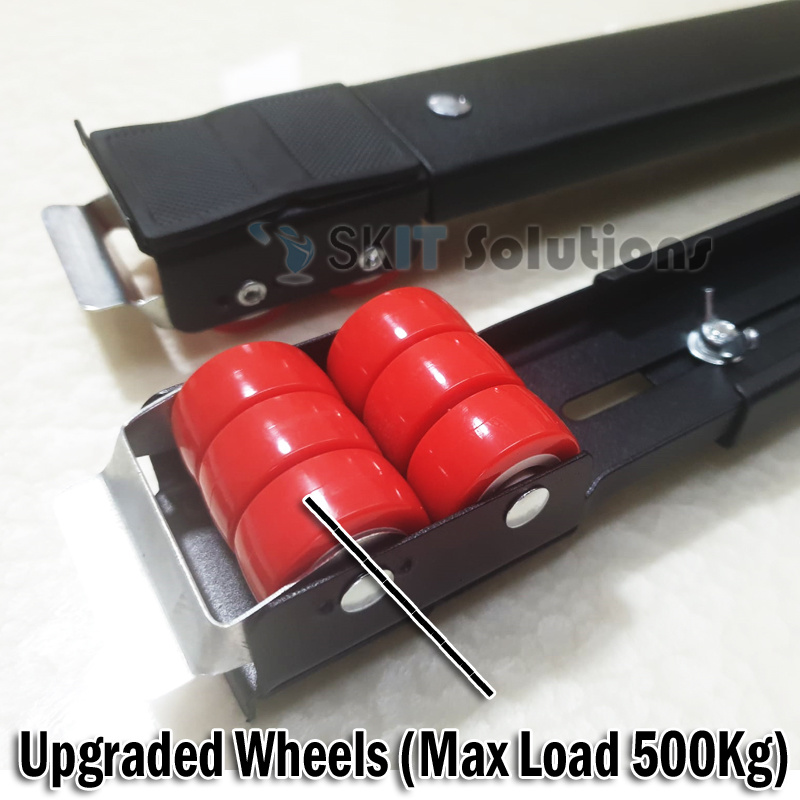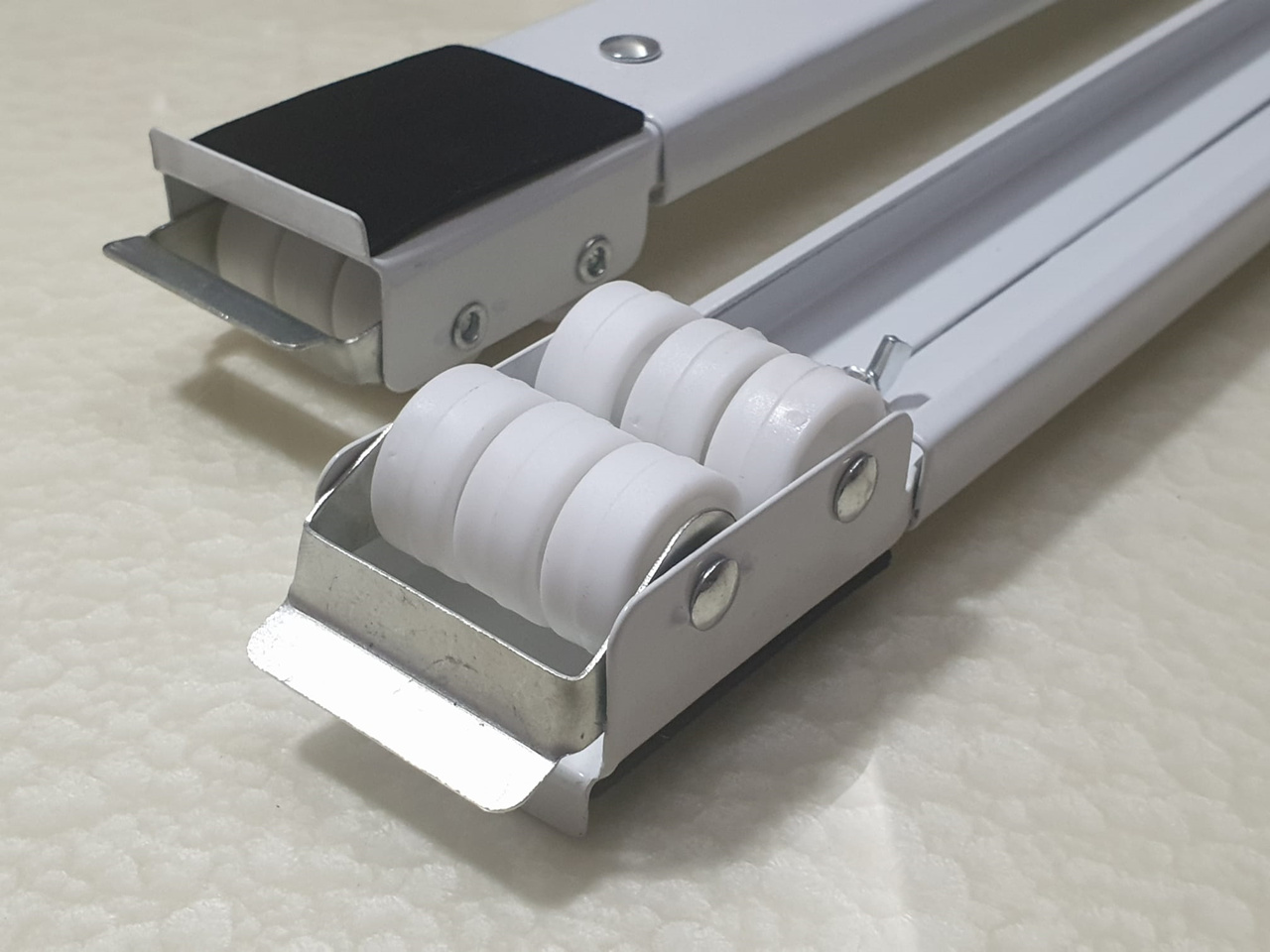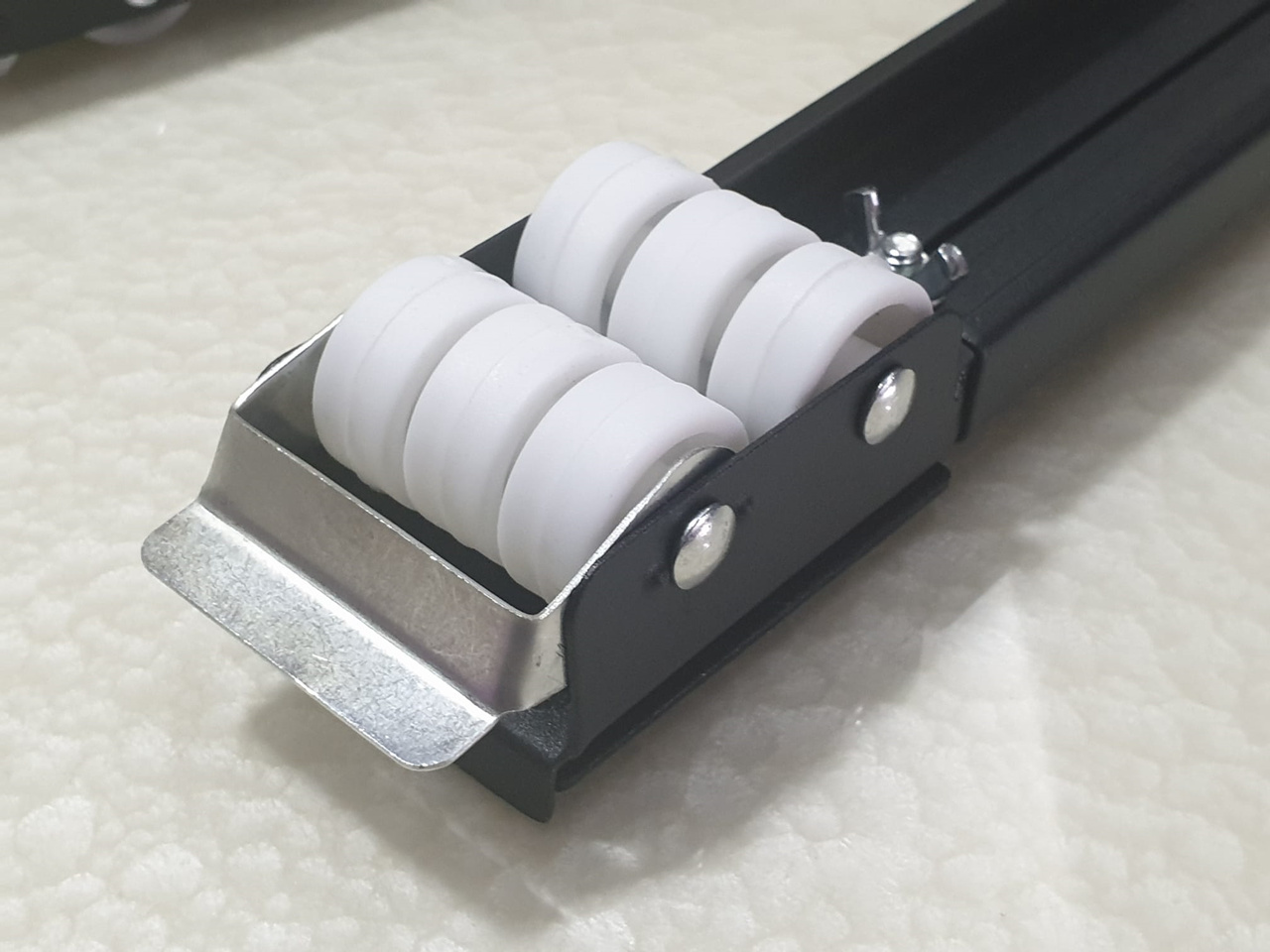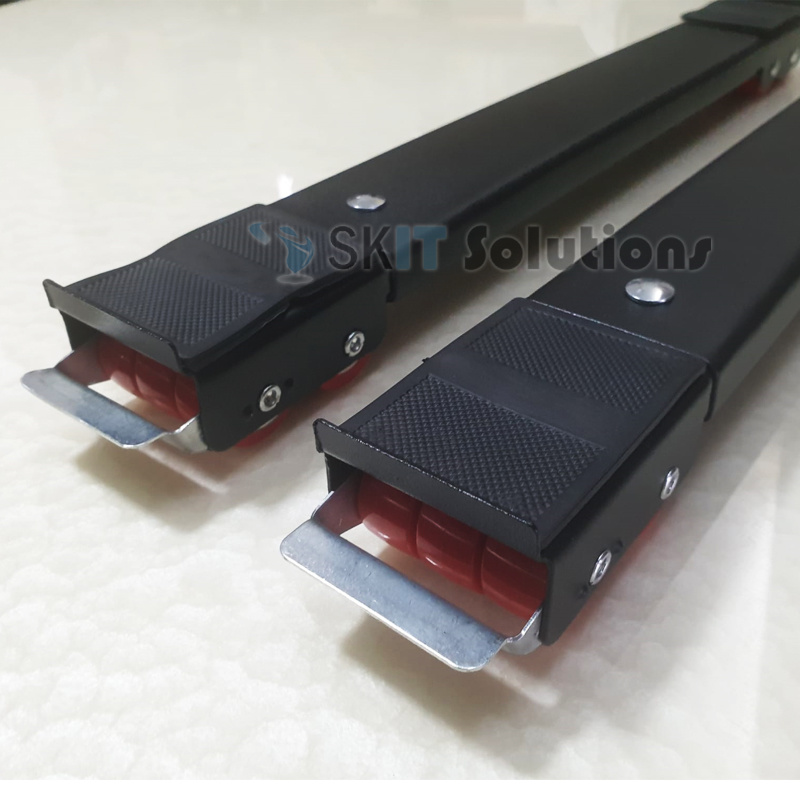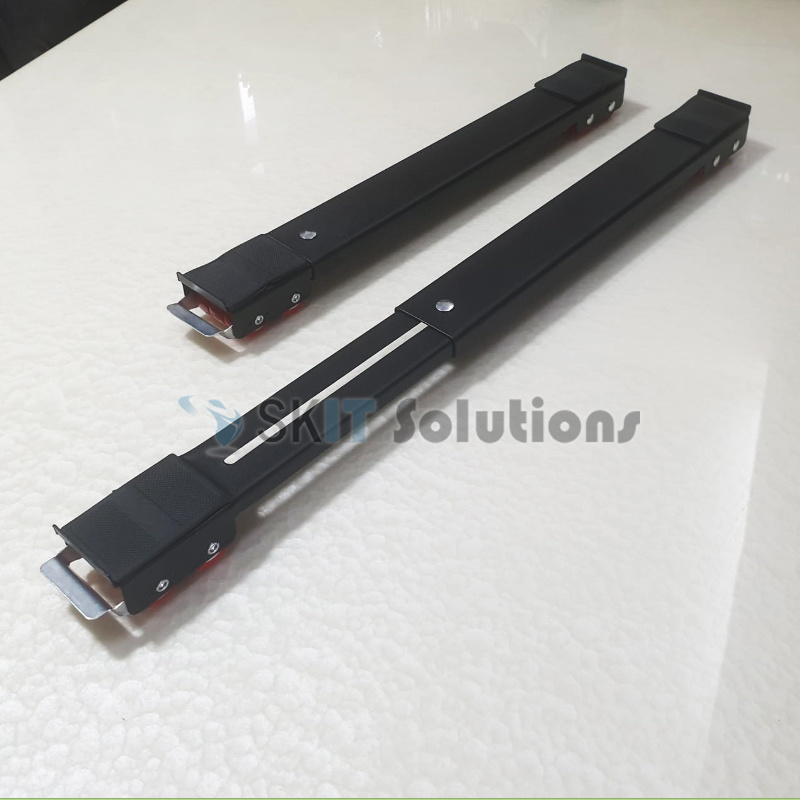 Description
【Good home helper】-mainly used for the bottom of portable washing machines, washing machines and dryers, freezers and refrigerators, small refrigerators or other household appliances. With it, you can easily move heavy objects and clean the bottom of the heavy objects without installation, just put it on.

【Size adjustment】-45cm~70cm in length can be adjusted in size, double-row and one-piece design, no need to consider the width, free adjustment, universally applicable to various models.

【Metal panel】—Metal panel is used for super load-bearing. Weight Capacity: 300kg (for Basic model); 500Kg (for Upgraded model).

【Upgrade 24 wheels】-more contact surfaces, with anti-skid pads, stable anti-skid, with locking function, lightly step on the brakes, and lock.

Moisture-proof: Able to lift washing machines and refrigerators off the ground, effectively avoiding direct contact with the ground. It solves the problem of difficult drainage and cleaning.prevent the washer from rusting and prolong the life of the washer.

Noise reduction and Anti-Vibration:This moblie base is easy to assemble. it is equipped with black anti-vibration rubber pads, which can prevent slippage, stabilize the washer, reduce the noise, and prevent vibration during the washing and spinning process. It comes with extra 2 stopper pads to enhance the stopping.

Dimension (before extending): 45 x 5 x 4cm

Dimension (after extending): 70 x 5 x 4cm

Weight: approximately 1.3 Kg

a) Basic Version - Max load is 300Kg. Available in Silver.

b) Upgraded Version - Max load is 500Kg. Available in Black with Red Wheel, Black with White Wheel or White with White Wheel.
Package Contents
2 x Rollers (Note: The lifter is optional. You may add in if needed.)