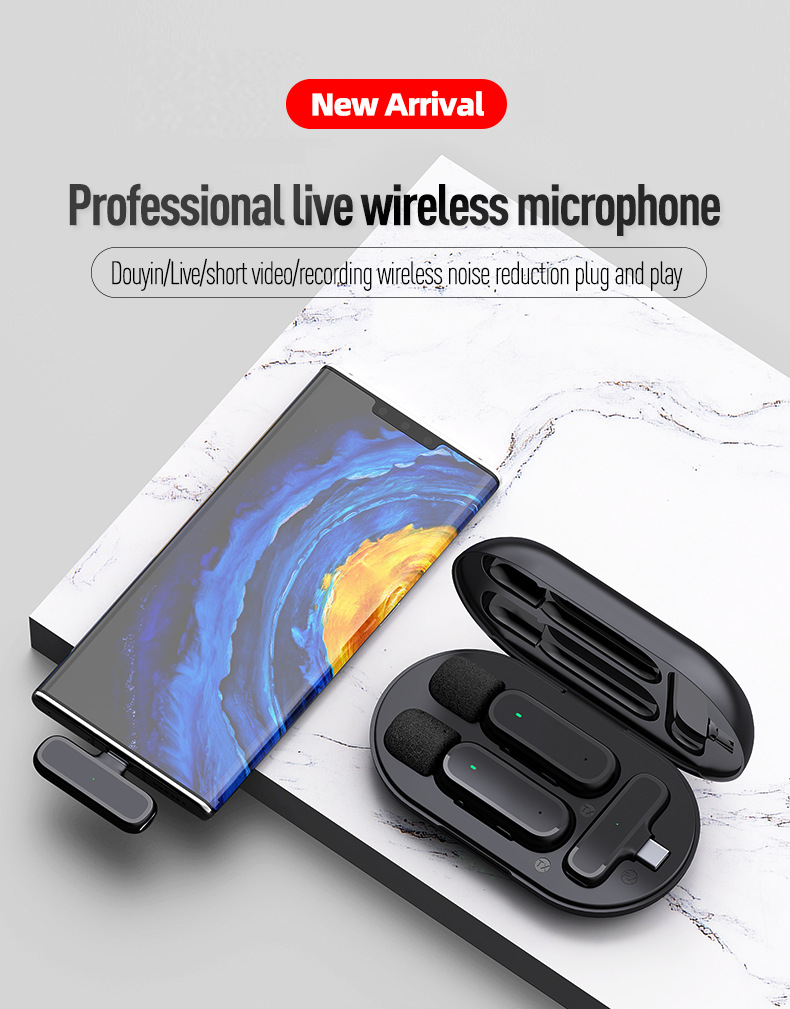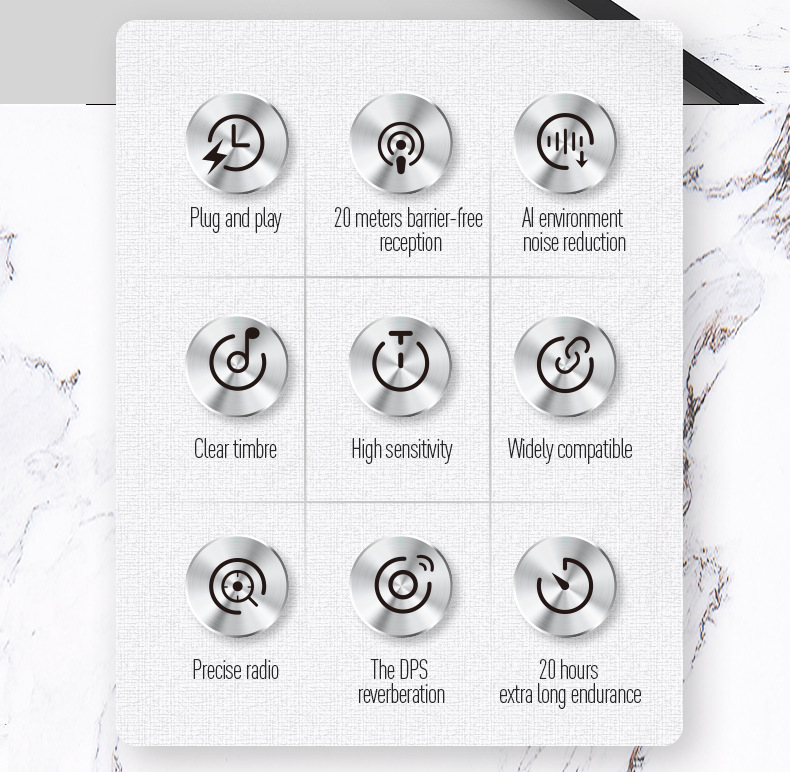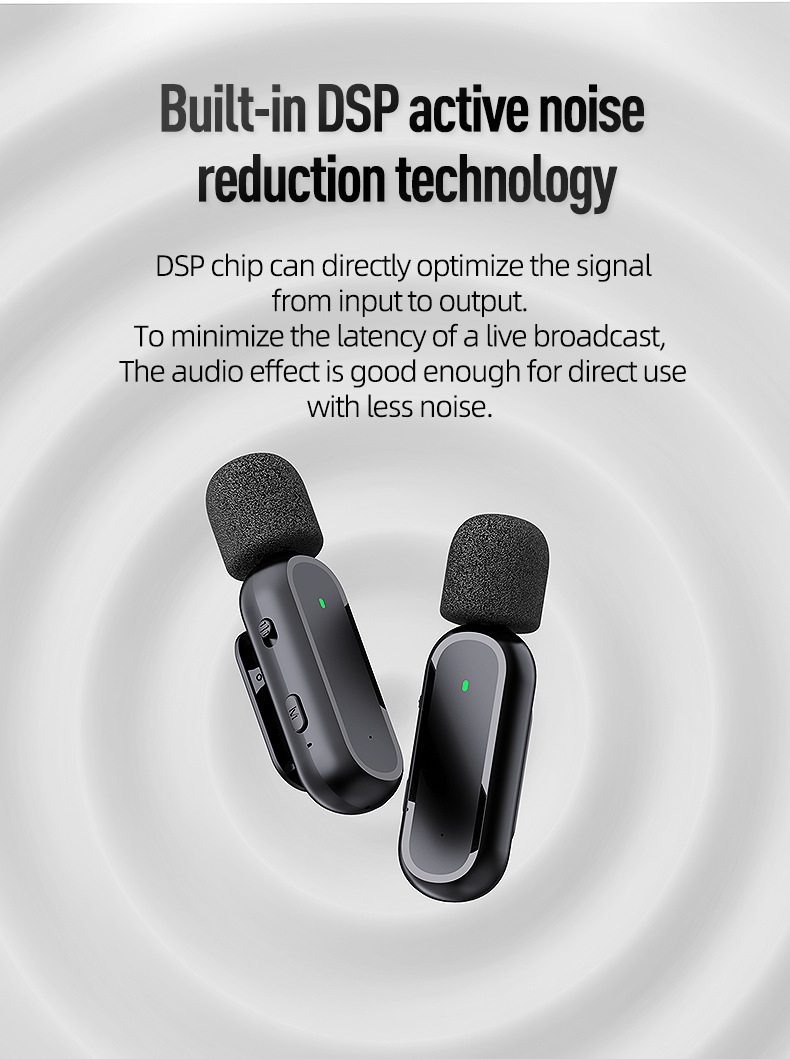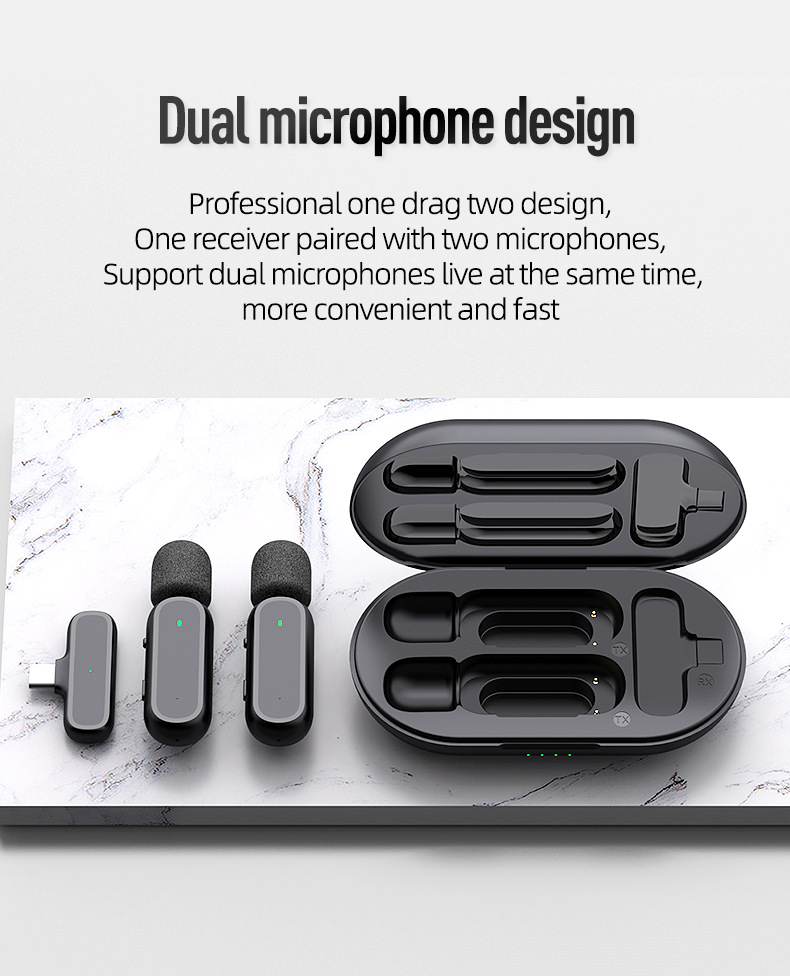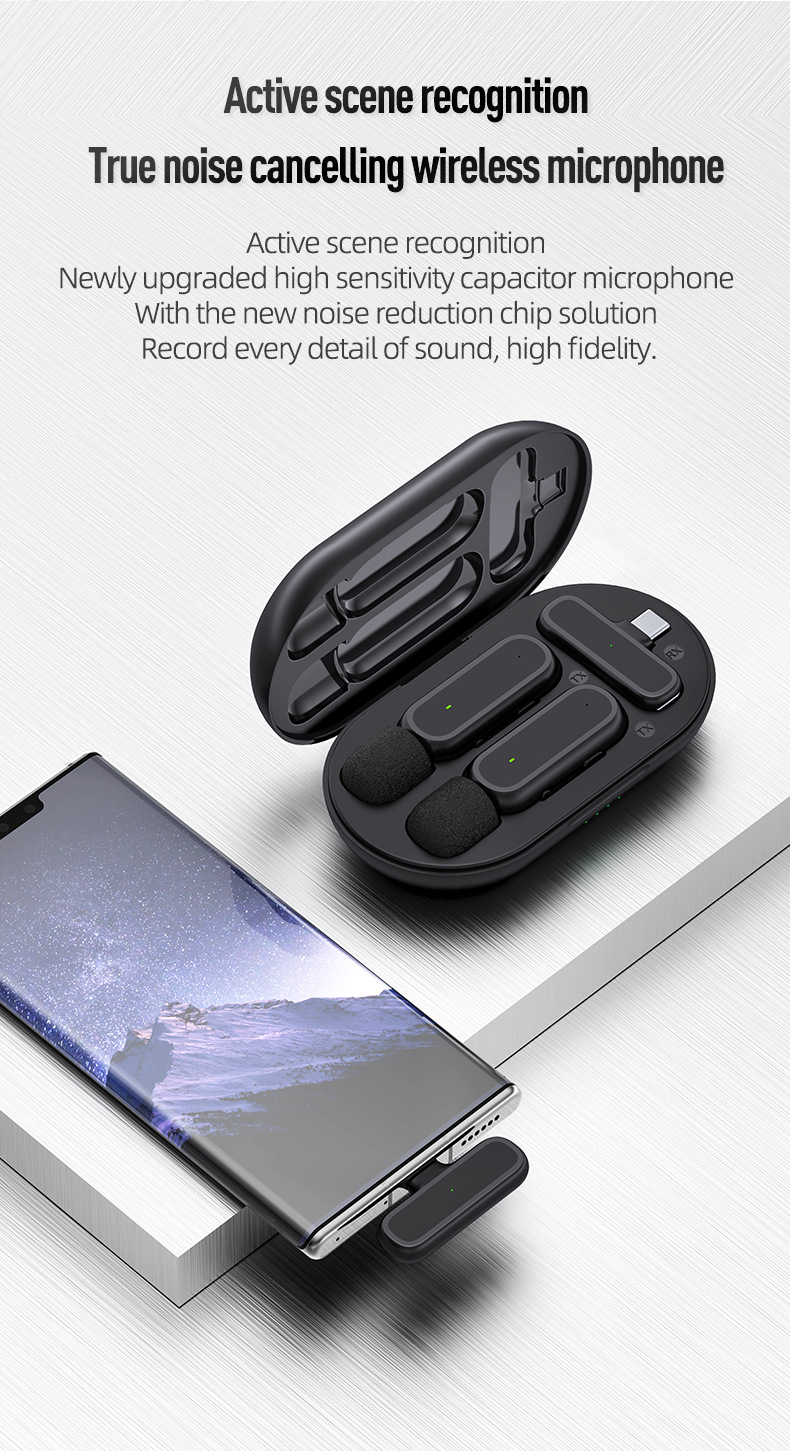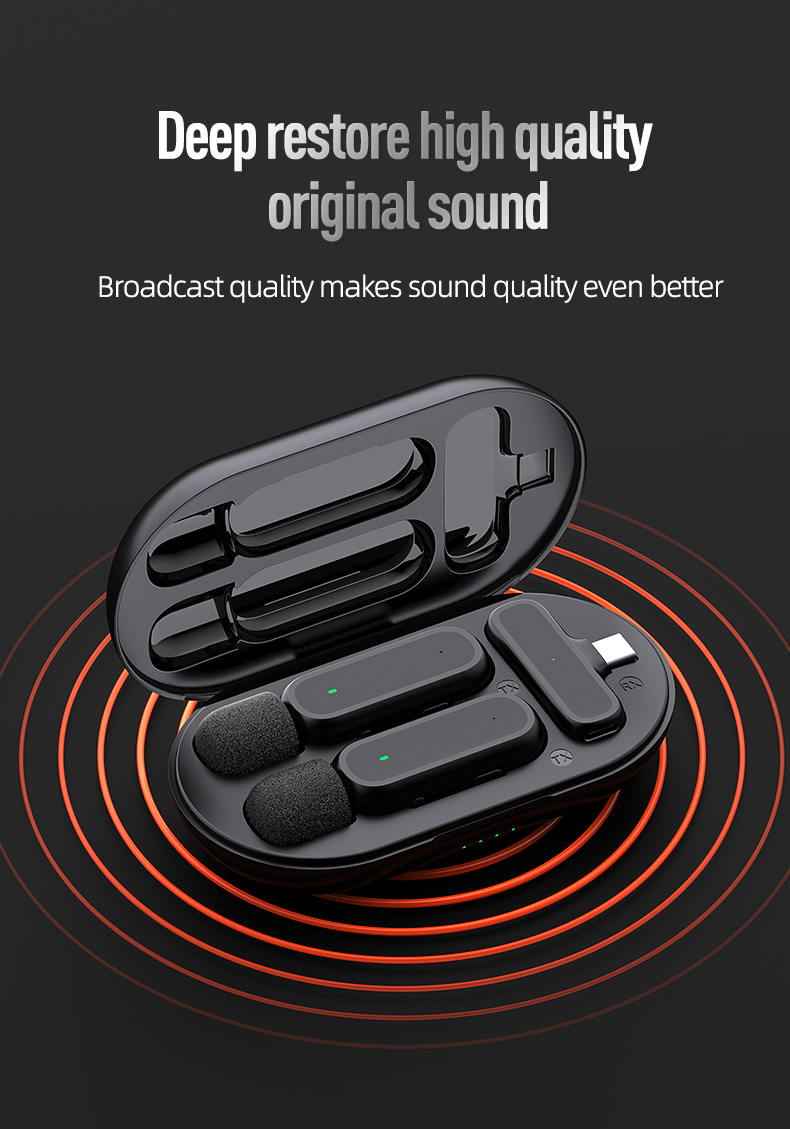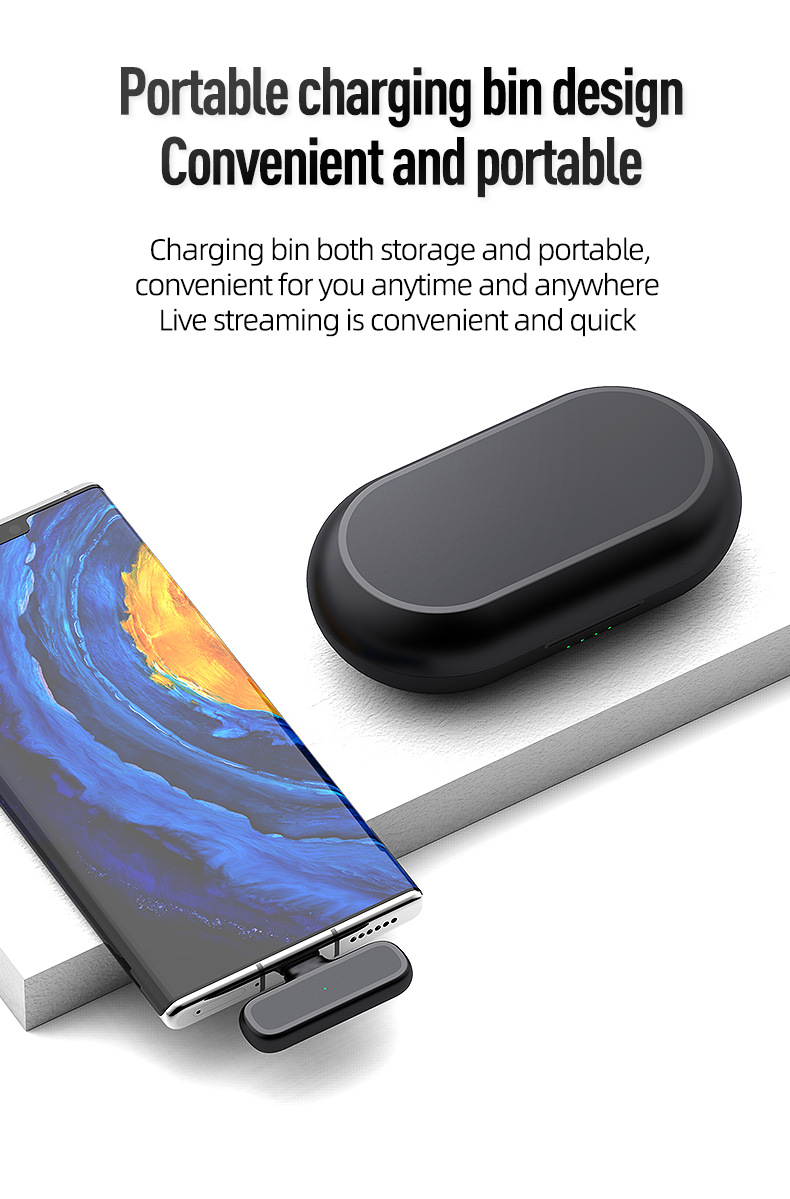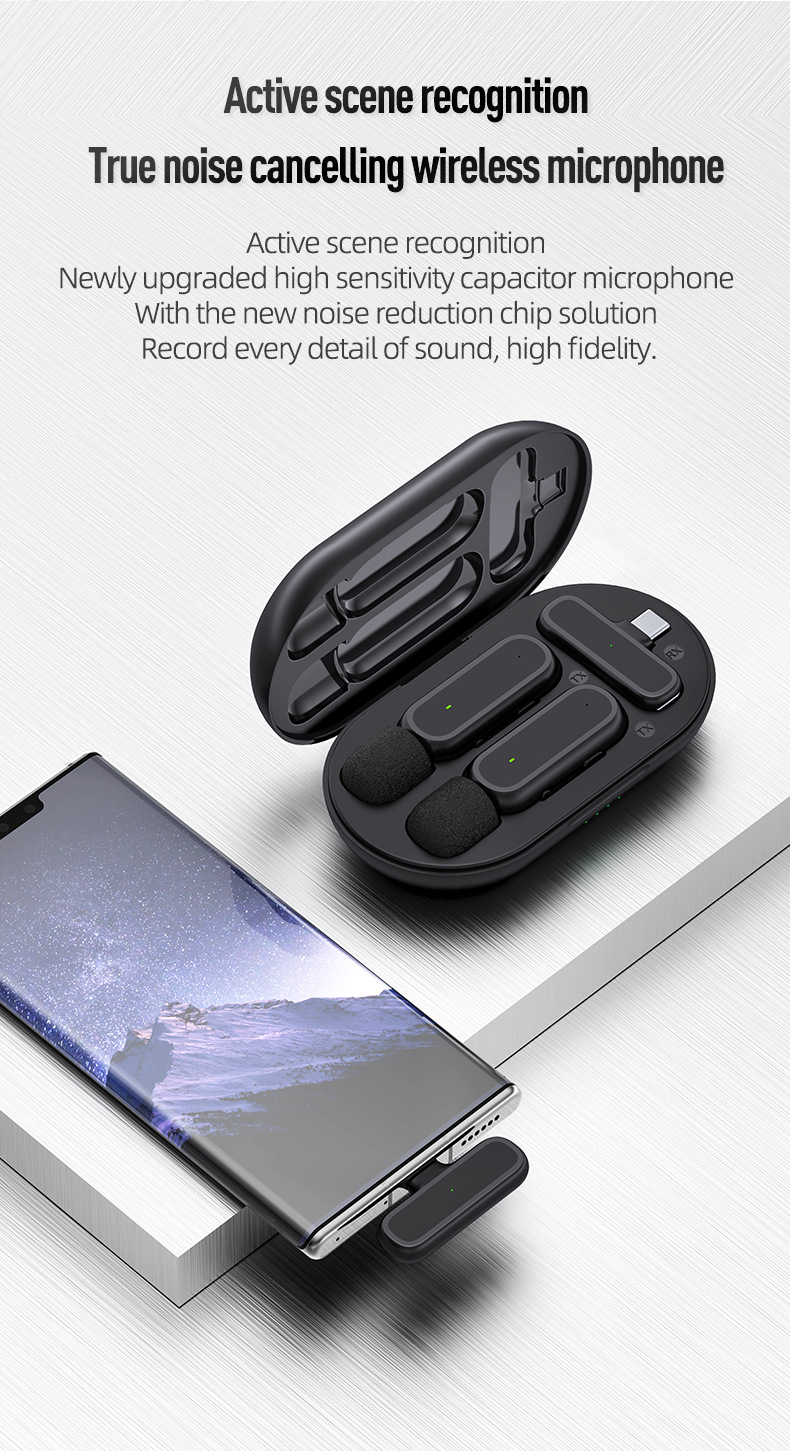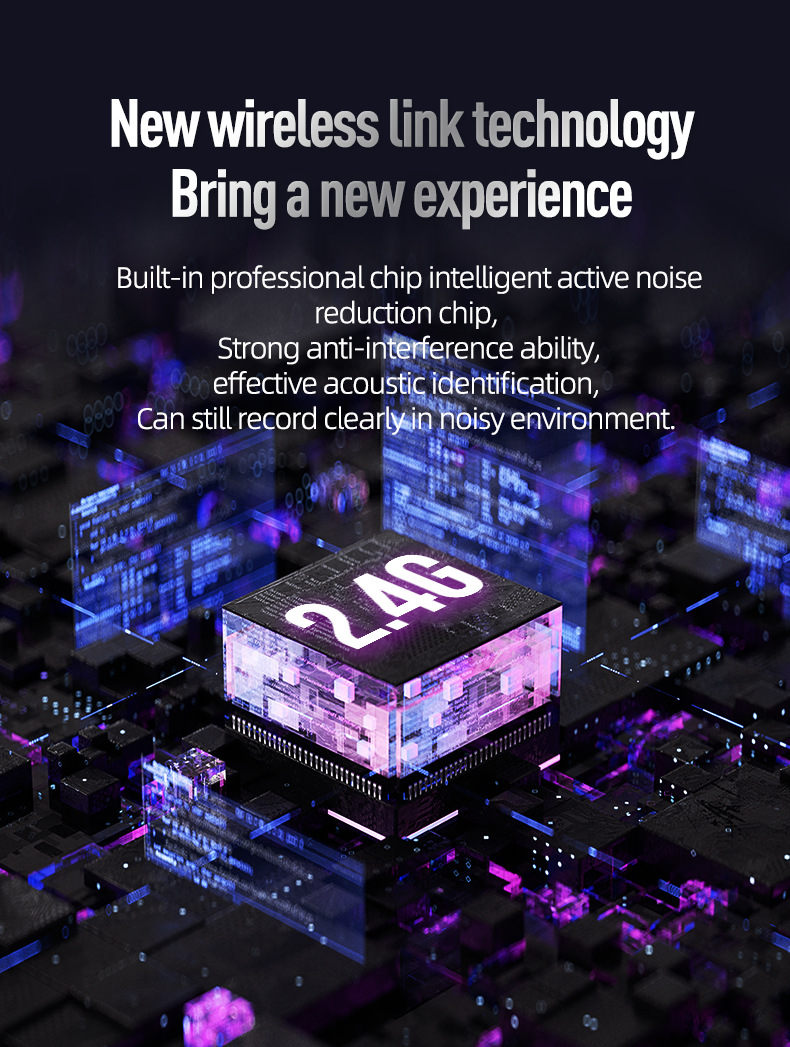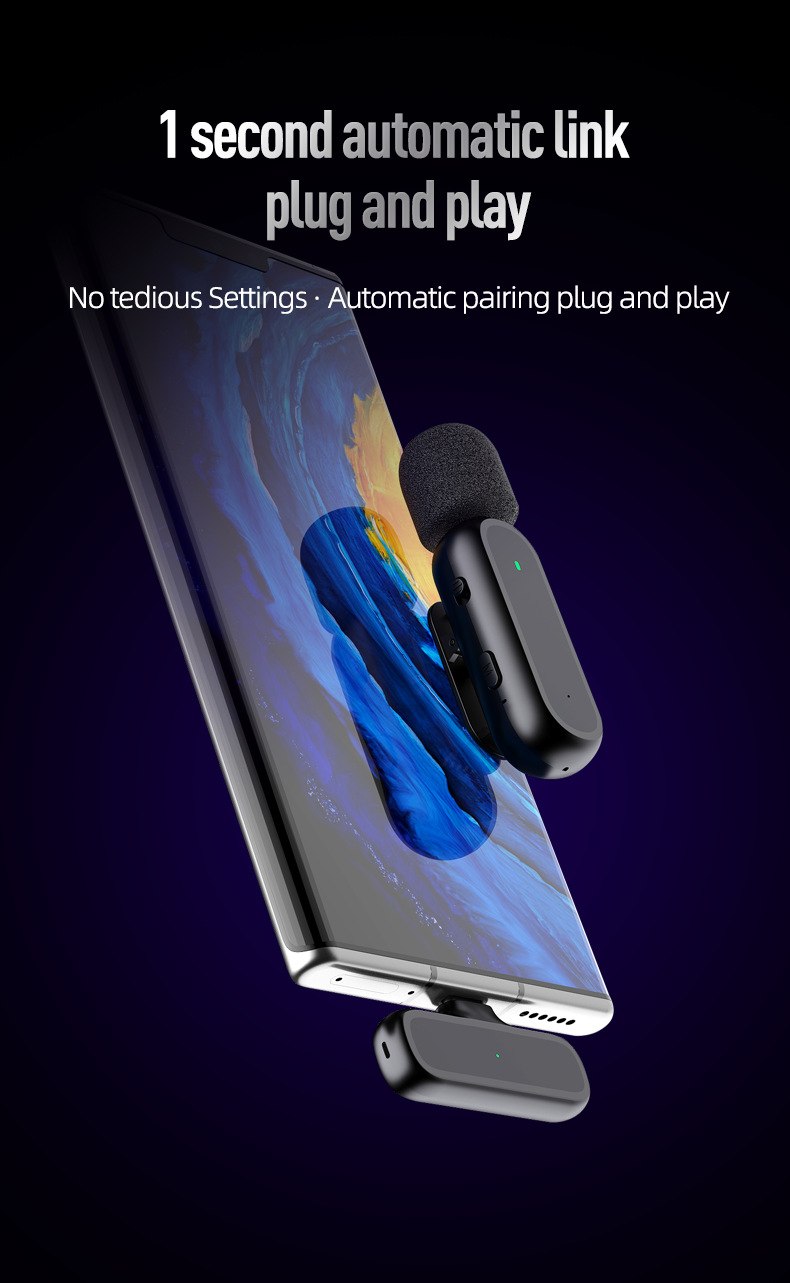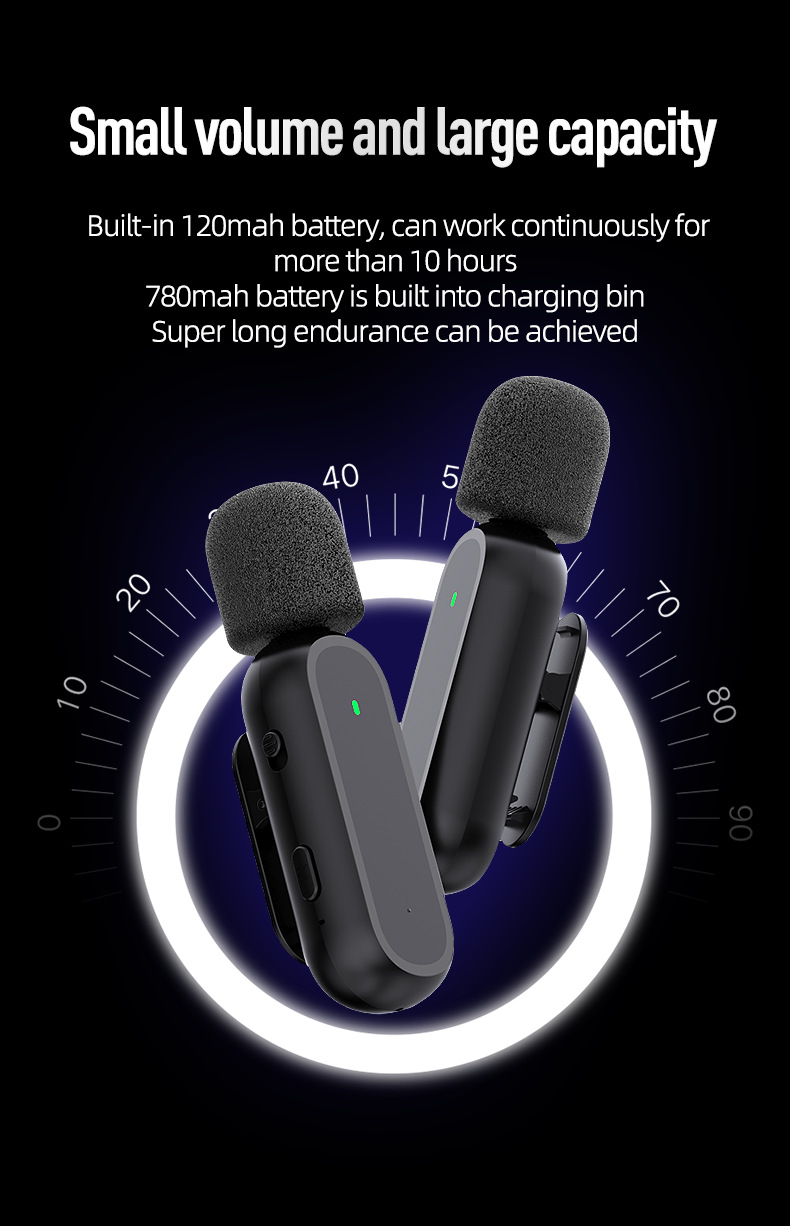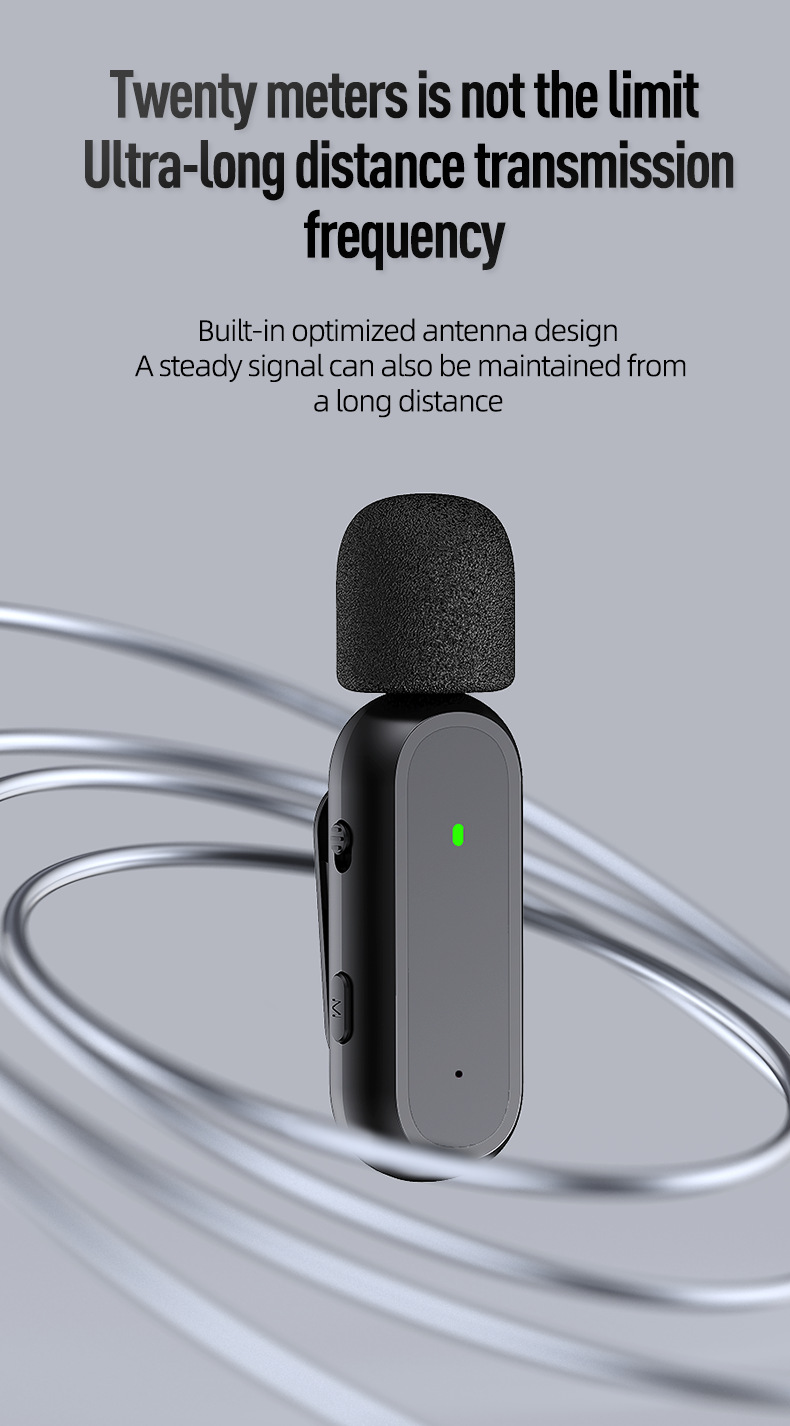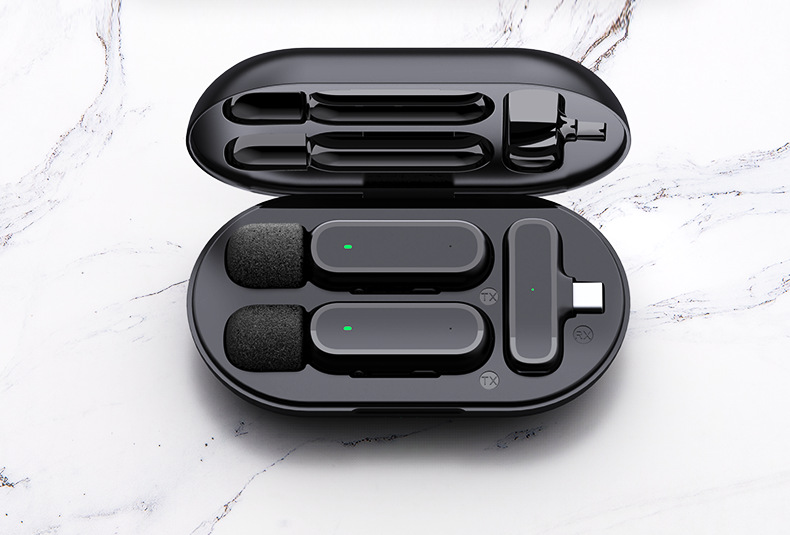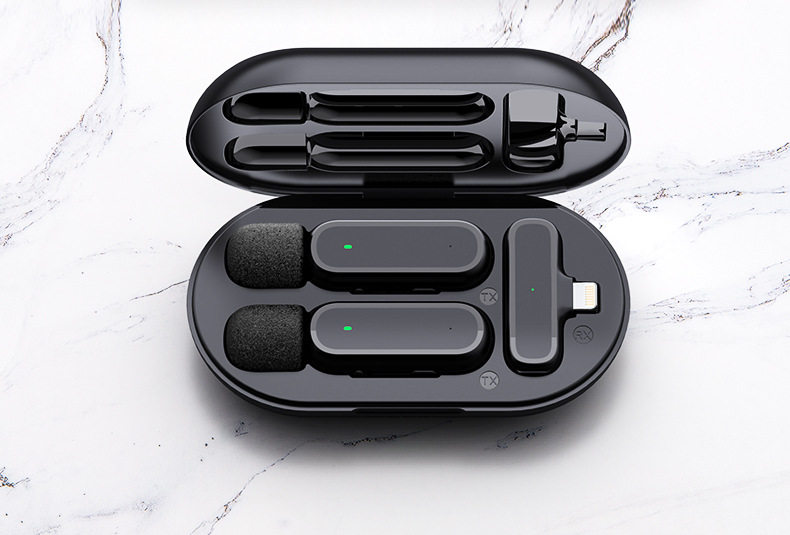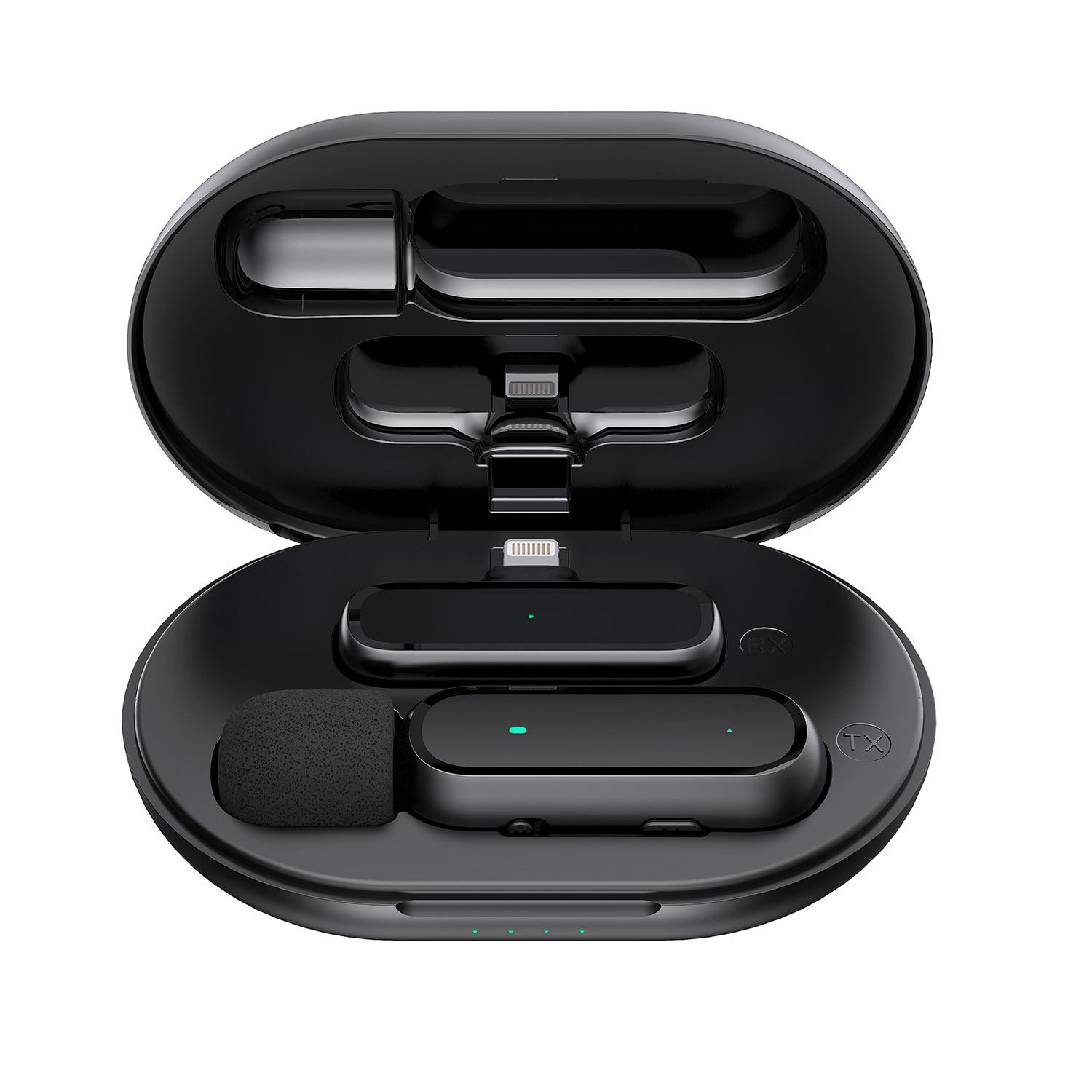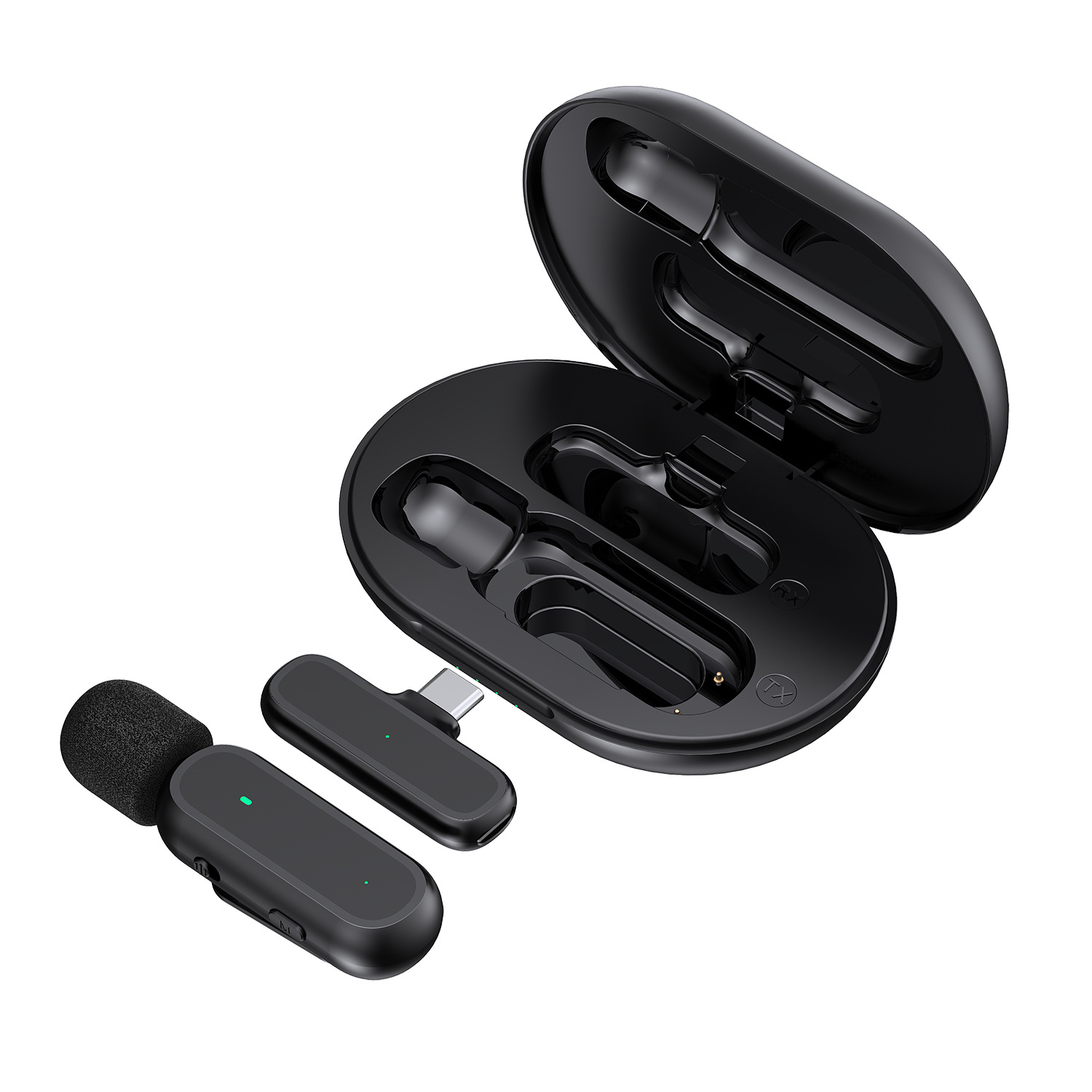 This wireless microphone have 4 models, type c connector with 1 microphone,Lightning connector with 1 microphone, Type c connector with 2 microphones,and lightning connector with 2 microphones,

Active scene recognition,Newly upgraded high sensitivity capacitor microphone,With the new noise reduction chip solution,Record every detail of sound, high fidelity.

Charging bin both storage and portable, convenient for you anytime and anywhere Live streaming is convenient and quick

Built-in professional chip intelligent active noise reduction chip,Strong anti-interference ability, effective acoustic identification,Can still record clearly in noisy environment.

DSP chip can directly optimize the signal from input to output.To minimize the latency of a live broadcast,

The audio effect is good enough for direct use with less noise.

Dual microphone design.Professional one drag two design,One receiver paired with two microphones,Support dual microphones live at the same time,more convenient and fast

1 second automatic link,plug and play.

Microphone: digital silicon mark

Input voltage: 5V

Microphone battery: 100MAH

Charging compartment battery: 600MAH

Battery life: 10 hours

Signal-to-noise ratio: 64DBM 3-step noise reduction

Transmission delay: 30MS

Transmission distance: barrier-free About 20m-30m

Package Content: 1 x Microphone with Charging Box

Notes: 1. Please allow 1-2cm differences due to manual measurement, thank you for your understanding! 2. Due to the difference between different monitors, please understand that the picture may not reflect the actual color of the item.