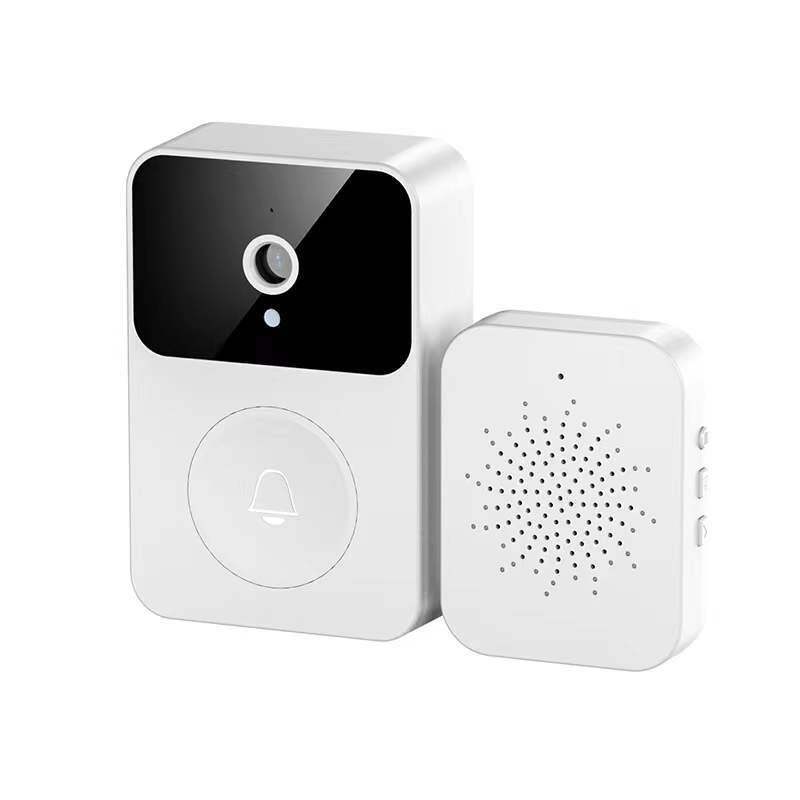 X9 Visual Doorbell Wireless Door Bell Remote Home Intelligent HD Monitoring Night Vision Visual Intercom
---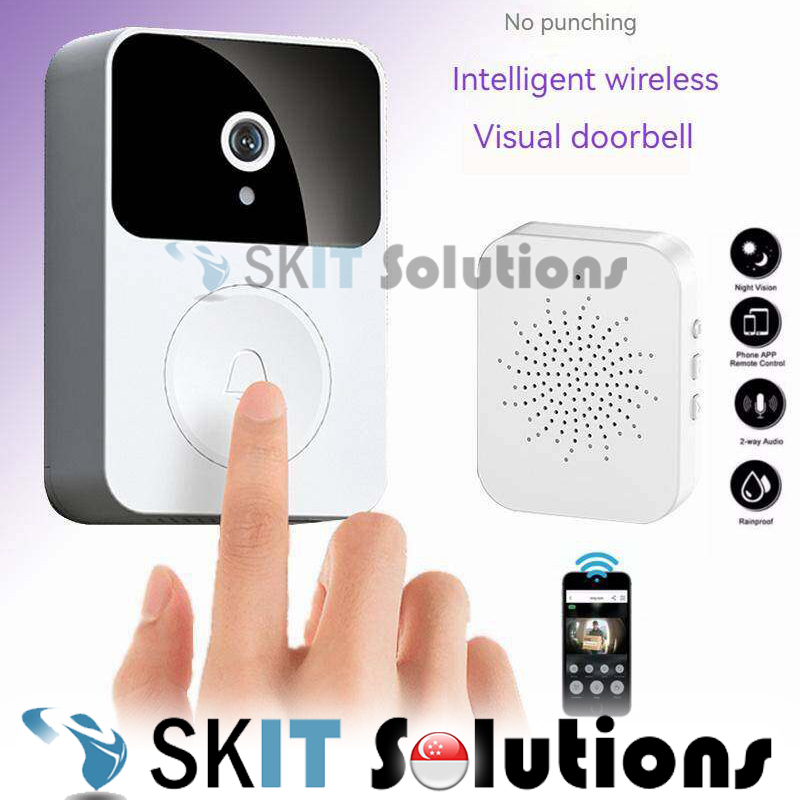 Description:
Material: ABS raw material, PCM, material battery, speaker, camera, hardware
Battery capacity: 800mA
Use Time: normal use for more than 6 months
Charging time: 1.5 hours
Type of intercom: color visual
Camera resolution: 640*480
Night Market: 850mm infrared fill light, effective distance 1 meter high
Visual angle: 65 degrees
Battery capacity: 800m lithium battery
Standby time: 1 year
Power Input: 5V/1A
Power supply voltage: 0.6
Bell: Ding Dong
Power consumption: 0.04
Scope of Application: family villa warehouse office WIFI network
Doorbell machine size: length * width * Height: 80*53*21
Ding Dong machine size: length * width * Height: 55*42*25,(including UB:12m height)
Equipment Weight: doorbell machine net weight: 65.7G ding dong machine net weight: 23.38 whole machine Gross weight: 134.8g
Color: White
Accessories: doorbell machine indoor Ding Dong machine charging cable auxiliary installation stickers Xiaoluo manual
Specifications:
1, Motion detection
Configured with PIR pyroelectric infrared sensor, when the camera detects someone passing, it will immediately push an alert message to you through the APP
2, Night vision function
Using ICR infrared filter, with powerful night vision function; 166 ° ultra-wide angle lens, see every detail of the door
3, real-time intercom function; 1080P full HD
When guests visit, even if you are not at home, you can view the real-time screen through the APP, and real-time voice intercom
4, dual power supply, long life
Can use lithium battery power supply mode, no wiring, simple installation; at the same time support power adapter charging, eliminating the trouble of frequent battery replacement
5, low battery prompt
You can set the low battery warning in the APP, the threshold setting range 10%-50%, when the power is lower than the threshold you set, it will send you a reminder through the APP
6, local and cloud storage
Support photo and video recording (no SD card required), provide free 7 days cloud storage service, if you want more time please buy.
7, Up to 30 seconds voice message function
Up to 3 voice messages, each message up to 10 seconds; you can pre-store messages in the doorbell. Quick response to visitors when you are not convenient
8, Multi-user function
Cloudedge App supports multi-user group sharing, all family members can view the surveillance video.
Note: Only the administrator has the right to set the menu, other members can only view and play back the video.
9, Can be paired with chime
This chime has 4 ringtones and 3 adjustable volume levels (including silent mode) up to 100dB loud
【Voice change intercom ,Seconds become Uncle】:Easy to deal with strange visitors !Upgrade the voice change function . When you are alone atlome , you can use the voice change intercom function Supportoriginal sound , uncle 2 sound modes are optional
---
Share this Product
---
More from this collection